Information for Staff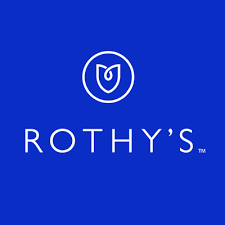 Rothy's

, the company creating chic, comfortable shoes from recycled plastic water bottles, is offering a discount for all staff. After verification through

SheerID

staff will receive 20% off select

Rothy's

styles that are perfect for the classroom. Simply go to

Rothy's

at https://rothys.com/womens/teacher and receive 20% off

the chic and comfortable shoes made from recycled plastic water bottles.
Discounts & Special Offers for TCAPS Staff
Many local businesses offer discounts and/or special offers to employees of Traverse City Area Public Schools.
The inclusion of advertisements in School District publications, in School District facilities, or on School District property does not constitute or imply approval and/or endorsement of any product, service, organization, or activity.
Child Care / Enrichment
Melinda Lise has been offering music and movement classes for newborns, infants, toddlers and preschoolers in Traverse City since 2000 at Logan's Landing. Every semester, new engaging themes are offered for each age group. A typical 45 minute weekly class includes group dances, family dance, instrument play-a-longs with jingle bells, egg shakers, rhythm sticks, a variety of drums and multi-cultural instruments. An introduction to music from around the world is something Kindermusik has always been known for. Children learn to share, express themselves, keep a steady beat, use their singing voice, recognize rhyming words and encourage a love of reading, all the while having a grand time making music! TCAPS staff receive a 10% off tuition. (updated 2/28/17)
Health & Fitness
Free 7 day trial, 75% off enrollment fee, and a 10% discount on monthly fee. Entry tag good at both Traverse City locations. 4000 Eastern Sky Drive, Suite 2, Traverse City, MI 49684, 231.922.7700 (posted 12/18/14)
Big Beautiful Life offers gentle chiropractic care, nutrition counseling, massage therapy, detox/cleansing programs and Nutrition Response Testing. Care and programs are always thorough and specific to the individual. Clients specifically seek out Dr. Jena for her adjusting style and integrated approach to the body. Nutrition Response Testing is proven to help people with chronic problems that mainstream approaches have been unsuccessful in resolving. Big Beautiful Life is offering TCAPS employees a 50 % discount on the initial chiropractic or Nutrition Response Testing evaluation. (a $100 savings). Contact Big Beautiful Life directly at 231.421.9189. Conveniently located in Old Town, 515 ½ Union Street. Certified Massage Therapists on site. (updated 5/25/17)
TCAPS employees receive discounted rates, including no enrollment fee, month-to-month memberships for $25 or $19 for family members. Basic group classes are included, free of charge, with purchase of month-to-month membership. 1600 Chartwell, Traverse City, MI 49686, 231.932.8340,

www.centreicefitness.com (posted 2/27/15)
Middle Eastern dance fitness (a.k.a. bellydancing), yoga, zumba and more activities are now taking place at the new location of the lower level of Gilbert Lodge at Twin Lakes in Long Lake Township! Any age, size and fitness level welcome. Exclusive TCAPS discounted pass cards and fall schedule information can be found at www.crystalbindistudio.com. (updated 9/30/16)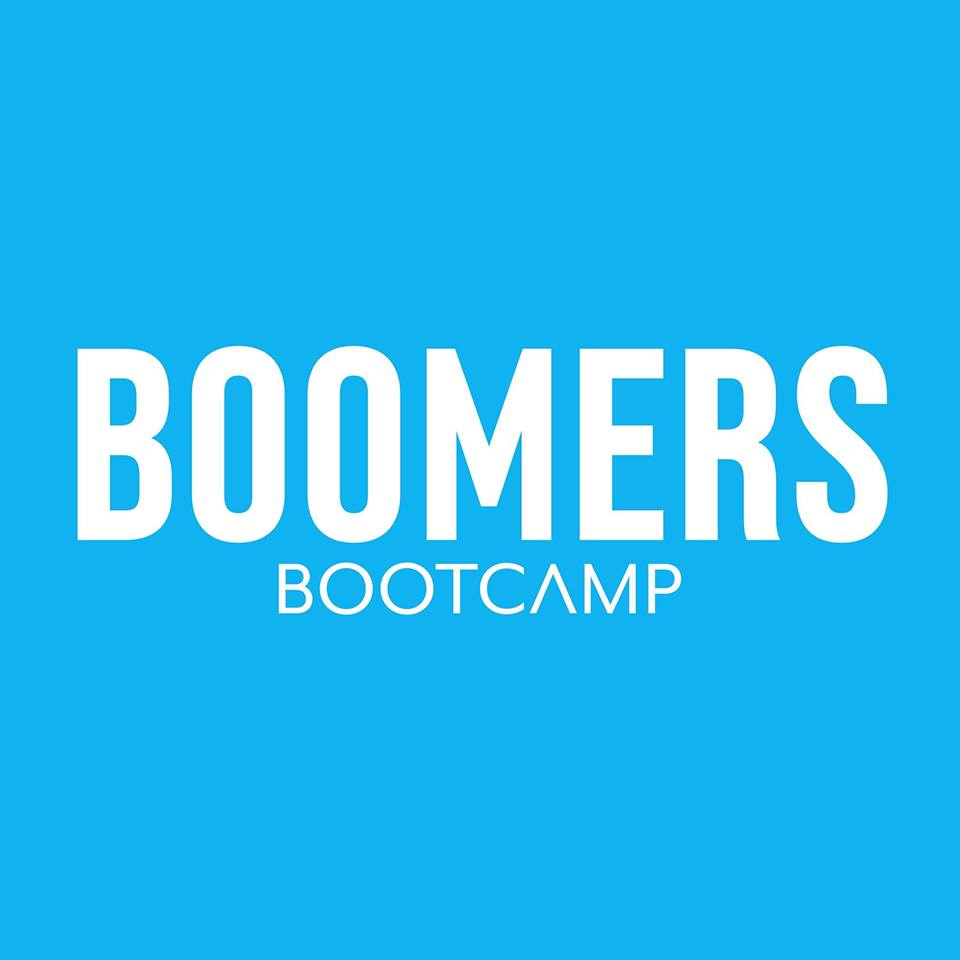 Boomers Bootcamp
Boomers is so much more than just a bootcamp. It's a lifestyle. A lifestyle we want to share with you, your friends, your family, and the entire community. Our team is on a mission to positively impact as many people as possible with our passion for life, fitness, healthy living, and attacking each day with optimism unknown to mankind.
Everyday our coaches create the perfect combination of strength, cardio, and bursts of intense movements (with time built in for recovery, no worries) to tone your entire body, maximize fat loss, boost metabolism, and burn calories for hours even after your workout is complete. No matter where you are in your fitness journey, our team is here to help you get started or push you to step beyond your comfort zone. Oh and did we mention it's only 30 minutes (2%) of your day?
Here at Boomers, goals are crushed, smiles are contagious, the energy is electrifying, friendships are built, confidence peaks, lives are changed, and you are capable of anything and everything incredible.
We offer a heroes discount for ALL teachers. The current rate is $97 for UNLIMITED bootcamp, nutrition, assessments, consultations, discounts on challenges, and they get added to our private Facebook members page.
TCAPS employees receive $189 (includes $10 processing fee) annual membership, if paid in full. $25 per month (plus a one-time $10 processing fee), if you pay monthly. Funds must be paid electronically to receive discount. 1226 S. Garfield Ave., Traverse City, MI 49686, 231.922.7285 (posted 12/18/14)

The introductory offer is over 60% off. It includes 1-one hour private personal training session, 1-one hour nutrition evaluation, 2-one hour semi-private sessions, and 4 group classes. That's a $212 value for only $79. 1011 Townhouse Ln., Traverse City, MI 49686, 231.421.8110 (posted 12/18/14)
Celebrate Administrative Professional's Day (April 22) with a 10-20 minute massage. Jessi Wallington is offering services in 1 hour increments for $60/hour (which would be either a 6-10 massage or 3-20 minute massages). That's a $15/hour discount for TCAPS employees. If you are interested in booking Jessi at your school, please call 419.349.5104 or email jessi.wallington@gmail.com. (posted 4/13/15)
TCAPS employees receive $139 annual membership, $189 for fitness and classes, $250 for fitness, classes, and courts. This offer is good for spouses, children, and parents of TCAPS employees. 1713 Park Drive, Traverse City, MI 49686, 231.946.0220 (posted 12/18/14)

Show your TCAPS ID and receive 15% off of spa treatments, every day of the week. Your spa experience also includes access to the 100,000 sq. ft. world-class spa complex for the day (includes workout facilities, pools, hot tubs and tennis center). For reservations and more information: 231.534.6750 |

grandtraverseresort.com (posted 11/6/14)
10% off any massage service Monday – Friday. Cannot be combined with any other offers or be used for gift card purchases. Valid Mon-Fri only. 134 W. State Street, Traverse City, MI 49684, 231.995.9697 (posted 12/18/14)
In May which is Traverse City Bike Month TCAPS staff can get a free Clubhouse membership to Norte's new home, the Clubhouse, at the Civic Center. Among other things, like being a home base for our

Safe Routes To School initiatives and

youth leadership council, the Clubhouse will act as a community bike shop to educate, empower and advocate.
Clubhouse members enjoy:
Use of our tools ​and workbenches ​during Open Shop hours
Access to ​learn from ​our professional mechanic during Open Shop hours
Member only community night fiestas
Discounts on our programs, classes and workshops
First dibs on our Bike Library bikes
​Use code "​TCAPS​" here to claim memberships:

elgruponorte.org/clubhouse.
The Seung-Ni Academy of Traverse City offers martial arts instruction. Programs include Tae-kwon-do, Brazilian Jiu-Jitsu, Mixed Martial Arts, Bully Prevention and Women's Self-Defense. The Seung-Ni Fit Club offers group fitness classes including Aerobic Kickboxing, Body Sculpt, Bootcamp and the 28 Day Seung-Ni Body Challenge. Exclusive TCAPS offer: 10% off classes for TCAPS employees. Call for details. 965 Industrial Cir., Traverse City, MI 49686, 231.932.4300 (posted 12/20/14)

Serenity Spa
For the best waxing and facials in Traverse City, please try Serenity Spa! Enjoy 20% off your first visit with Cristy or Tonya. We look forward to meeting you. 231.668.6925 Please mention you are a TCAPS employee at the time of booking. If you use our online booking at

www.SerenitySpaTC.com please mention it in the comments. (posted 4/25/17)
If six or more members in a TCAPS building would like to participate in a weekly yoga or meditation after school, Source will send a teacher to your building. Cost: $65 for five classes ($13/class). For more information, email krista@source.tc. Source offers studio classes as well. Check those out at source.tc. (posted 9/30/15)
TCAPS employees and families are invited to try a free one week trial membership, which includes three days of high intensity, targeted training both indoor and out. Tri Again is a unique training facility for anybody interested in beginning or improving their fitness and triathlon mission! Tri Again offers modern, up to date computerized training methods for biking, running, and swimming. Contact Rebecca at rebeccaventicinque@gmail.com or Tony at TonyV@gtbayymca.org to learn more. (updated 7/31/15)

Urban Oasis Salt Spa
TCAPS employees are welcome to enjoy 15% off any full service at Urban Oasis Salt Spa (1545 S Division). Enjoy Himalayan salt rooms and more! Visit

www.urbanoasissaltspa.com.
TCAPS employees receive 20% off 5, 10, or 20 class package rates. See website for further pricing details. 332 E Front St, Traverse City, MI 49684, 231.421.5496 (posted 12/20/14)
Wellness program includes:
Full access to all 3 GT Bay locations and AWAY privileges at Ys across the nation
$0 Joiner Fee
Over 100 FREE group exercise classes
Smart Start Program
3 pools, including warm therapy pool
Discounts on all YMCA programs, including sports, camp, swim lessons, tennis and more
Sauna and Hot tub
Child Watch
Open gym, tennis & Pickleball court times
South YMCA - 3000 Racquet Club Drive, Traverse City, MI 49684, 231.933.9622
West YMCA - 3700 Silver Lake Road, Traverse City, MI 49684, 231.486.6357
Central YMCA - 1213 W. Civic Center Dr, Traverse City, MI 49686, 231.922.4814 (updated 3/7/17)
Lodging & Real Estate
Meg Zammit will donate 10% of her commission to the school of your choice when you buy and or sell your home with her through 12/31/18. For inquiries or appointments call 231.360.4382 or email meg.zammit@c21northland.com.
House guest perks include complimentary use of the Peak indoor pool and fitness center, fitness classes, yoga, water aerobics, tennis courts, tennis equipment rental, Park at Waters Edge outdoor pool, outdoor hot tub, field games, Michigan Legacy Art Park and Summer Sounds Concert admission and more. 10% discounts are available Sunday through Thursday for spa services, golf, restaurants and at retail stores. TCAPS ID required at check-in. (posted 11/21/14)
Show your TCAPS ID at check-in and receive 30% off best available rates. Includes waterpark admission the day you arrive through the day you depart. Great Wolf Lodge amenities include: 84-degree colossal indoor water park, daily Wolf Walk and Story Time, spacious Northwoods family suites, fantastic specialty-themed restaurants and much more. For more information or reservations: 800.905.WOLF.

www.greatwolf.com – use corporate code – TCAPS496A – Valid through December 30, 2019

Hannah Matthews and Kelley Simonis of Keller Williams – GGT are offering a 25% rebate of their gross commission to be given to you at closing from Homes for Heroes Real Estate Agents. Their mission is to provide extraordinary services to the community every day. (posted 5/16/16)
Employees can save Up to 10% OFF select hotels at Hotels.com. Offer: 10% OFF Code: See site for discount code


https://rentalperks.com/discounts/hotels-com

Hotelogical is a network of over 400,000 hotels and resorts all around the world which we have negotiated "members-only" or unpublished room rates. These rates are significantly lower than corporate-rates, negotiated rates and corporate discounts off "BAR" Best Available rates. Traverse City Area Public Schools employees are eligible to join absolutely FREE. ($99 value - non-organization subscribers pay $99 to join). Members can access exclusive discounts up to 70% off regular rates, as well as other special offers.
How to Receive Discounts:
 Go to:

https://tcaps.hotelogical.com/welcome
 Register as a member using a valid email address
 Check your email for validation and to set up your password
 Head back to the Hotelogical site to shop, book and save!
For More Information:
 If you have any questions, please contact us any time by calling +1.855.422.2992 or
emailing info@hotelogical.com.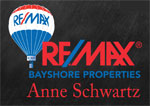 RE/MAX Bayshore Properties – Anne Schwartz
Buy or sell your home with local realtor Anne Schwartz and she will give back 10% of her commission split to any TCAPS school of your choice. For more information:

www.anneschwartztc.com | anne@anneschwartztc.com |
231.409.2464 (posted 5/18/15)
Ridge 45 Apartment Community
Ridge45, a beautiful, newer apartment community on the East side of Traverse City is offering a move-in discount to TCAPS employees. This TCAPS Preferred Employer Program would provide a $150 discount on move-in fees. Contact Jodi Green, Assistant Manager, at 231-7784500 or jgreen@beechtreepartners.biz for more information.
Restaurant & Entertainment
All TCAPS employees can enjoy 10% of their bill (including takeout) at the new Robby's Taqueria T.C. Mexicana location at 830 E. Front Street. Alcohol not included. Must show TCAPS ID to receive discount.

View Robby's menu. (posted 12/17/15)
HelloFresh
HelloFresh is celebrating all educators and school employees with a private offer for 10 free meals! Available to new members only. If you haven't yet tried HelloFresh, now is the perfect opportunity to de-stress your evenings with fewer trips to the grocery store, pre-planned meals, and little cleanup. Simply visit their website to select your meal plan according to your family size, recipe preferences and budget. HelloFresh will deliver the ingredients straight to your door. Each weekly box includes:
- Easy-to-follow recipes with clear nutritional info
- High-quality ingredients sourced straight from the farm
- Convenient meal kits that fit perfectly in the fridge
- A fun cooking experience that makes you feel like a chef
- No strings attached – skip a week or cancel at any time
Get your 10 free meals at

hellofresh.com/landing/myeducation

P.S. If you've tried HelloFresh before and cancelled, use code K5-WOS1T60J8.

Retail
Avis Car Rental
Employees can save UP TO 25% OFF Base Rates at Avis. Click on the link below or call 800-331-1212 and use discount code AWD#: D134100.


https://www.avis.com/en/association/D134100
To view all current Avis Bonus Offers go to:

https://rentalperks.com/discounts/avis
Get your

Educator Discount Card which saves you 20% on all purchases and free shipping on most online items. Simply go to the store and they will get you a card at the counter.
Visit TCAPS' own Dr. Dan McDougal at Bookbrokers (in GT Mall)! All TCAPS staff will receive 10% off all purchases. Bookbrokers is a used bookstore with collectibles and gifts. "Doc" can also get special rates for books needed for Lass/AP reading lists. Questions? Contact Dr. Dan McDougall at mcdougalda@gmail.com.

BUDGET Car Rental
Employees can save Up to 25% OFF Base Rates at Budget. Click on the link below or call 800-455-2848 and use discount code BCD#: Z408900.


https://www.budget.com/en/association/Z408900
To view all current Budget Bonus Offers go to:

https://rentalperks.com/discounts/budget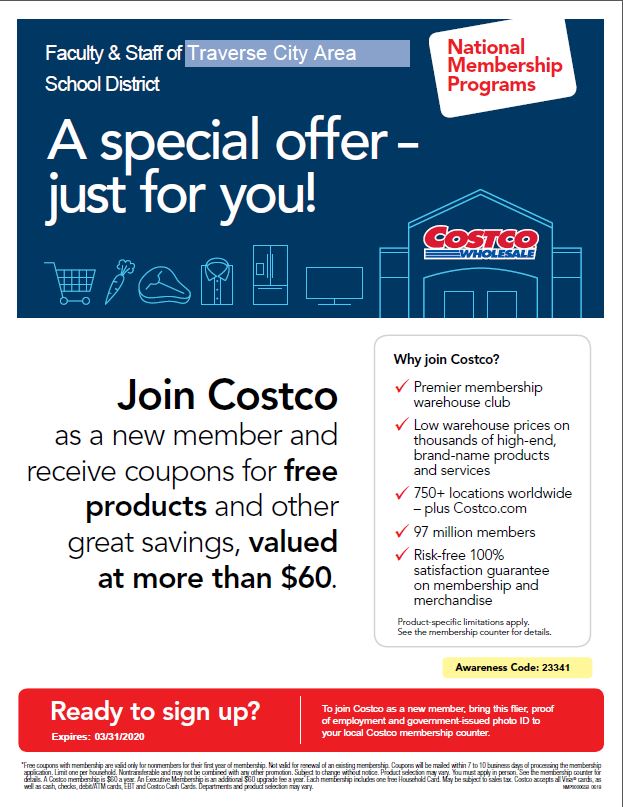 As a participant in

Costco's National Membership Programs, TCAPS faculty and staff are entitled to the exclusive offer detailed below. With a Costco membership, TCAPS employees can enjoy great savings on thousands of high-end, brand-name products and services at more than 750 locations worldwide. New Costco members will receive coupons for FREE products and other great savings valued at more than $60, including FREE Kirkland SignatureTM Bath Tissue, FREE Kirkland Signature Liquid Fabric Softener, and FREE Kirkland Signature Organic Tortilla Chips.*

A Costco Gold Star Membership is $60 a year. An Executive Membership is an additional $60 upgrade fee a year. Each membership includes one free Household Card. Executive Members receive an annual 2% Reward (up to $1,000)** on qualified Costco purchases. Members also receive additional benefits and greater discounts on many Costco Services. Costco stands behind what it sells, subject to certain product-specific limitations, with a 100% satisfaction guarantee on merchandise and membership fees. We are confident our satisfaction guarantee is one of the best in the retail industry.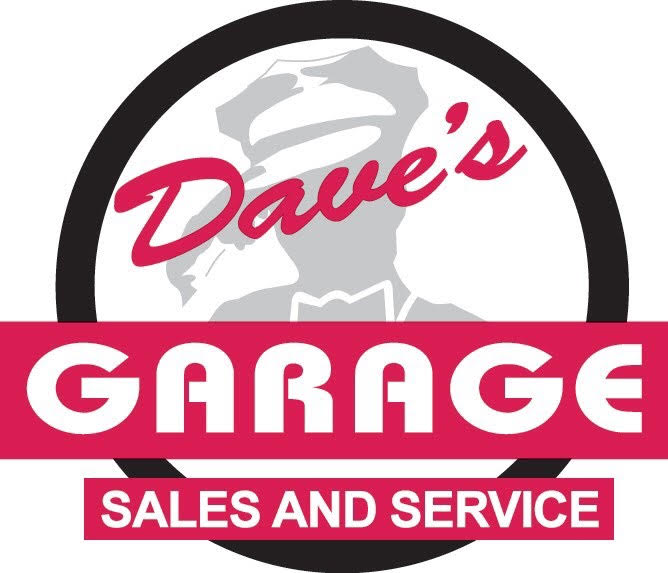 Dave's Garage
Dave's Garage offers all TCAPS employees 10% off any service performed over $100 (excludes tires and oil changes). Just show your TCAPS badge to receive this benefit. This offer is also valid at our new location in Empire! Visit

www.davesgaragetc.com for more information.
Please click on the link for your

free Dunham's Sports Discount Card. The link will take you to an image of your card. You can save the image on your smartphone or print a copy to carry with you. The image of the card can be shown to the cashier at the time of purchase from any smartphone.



Enterprise Rent-A-Car
Employees can save 5% OFF at Enterprise. Click on the link below and discount will automatically be applied at checkout.


https://rentalperks.com
To view all current Enterprise Bonus Offers go to:

https://rentalperks.com/discounts/enterprise
GFS Store Cards now available! Visit our local Gordon Food Service along with something identifying you as a TCAPS employee (paystub or I.D.) to receive your new card for store discounts. (updated 12/9/15)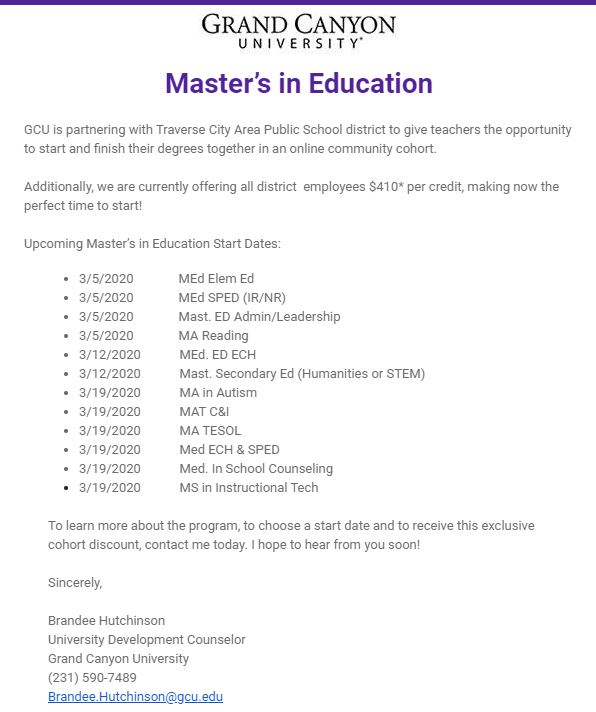 Hello Fresh
HelloFresh is offering all school personnel $100 in discounts when joining as a new member. To get started, go to

https://www.hellofresh.com/landing/myeducation
HelloFresh does the grocery shopping and meal planning for you. With HelloFresh, you'll receive weekly, simple, step-by-step recipes complete with fresh, pre-measured ingredients to get you creating delicious dinners in no time. Whether cooking for yourself or your household, HelloFresh has a flexible plan to match your lifestyle with meals starting at just $6.99. And there are no commitments. You can skip your weekly delivery or cancel at any time. Your $100 education discount allows you to receive $10 off each of your first ten deliveries when you place your first order at

hellofresh.com/landing/myeducation. Valid through November 1 only.
Hertz Car Rental
Employees can save up to 25% off base rates at Hertz.

Click here for Hertz discount or call 800-654-2210 and use discount code CDP#: 1742729.
To view all current Hertz Bonus Offers, go to:

https://rentalperks.com/discounts/hertz
Maurices in the Grand Traverse Mall is hosting a Teacher's Celebration Event this weekend and we want to welcome your staff and faculty to join us! We will have refreshments, giveaways, drawings for prizes, and our guests will receive 25% off their entire regular price purchase! No need to RSVP, just pop in this Friday through Sunday and show us your school ID. You do so much to impact the lives of our children and our community that we want to recognize and celebrate you.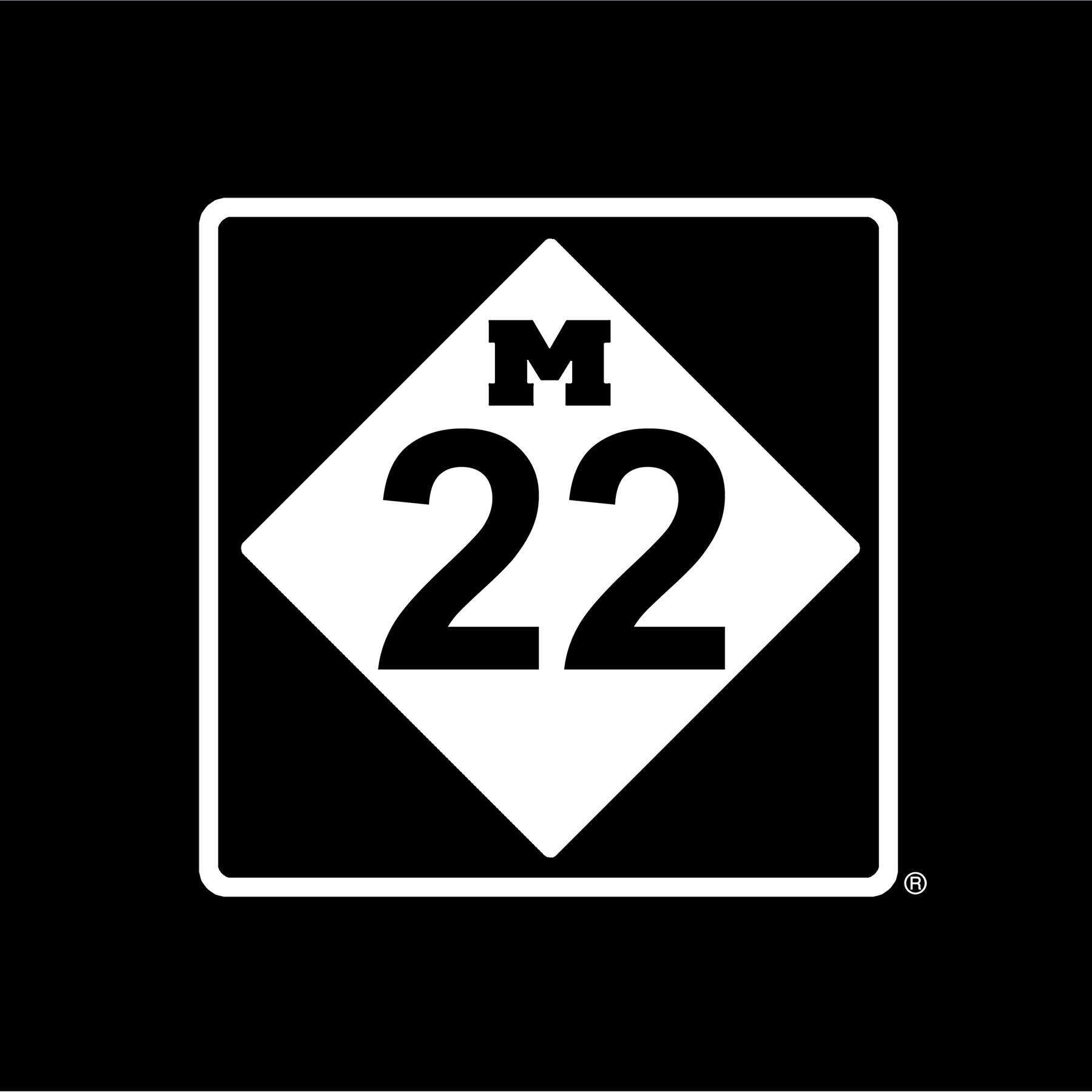 TCAPS staff can enjoy 10% off the M22 online and retail store. The online discount code is"teachersarerad". For the in-store discount simply show your TCAPS identification badge.
10% off parts and accessories on non-sale items (with TCAPS ID). Join their rewards program and receive a 3% in-store credit twice a year. Buy a new bike from McLain Cycle and receive free tune ups for life. Purchase a kid's bike and receive 100% trade-in value on the next size kid's bike. 2786 Garfield Rd. N, Traverse City, MI 49686, 231.941.8855 (posted 12/20/14)
Northwest Oil Express
Northwest Oil Express is giving 15% OFF your total purchase each time you get your vehicle serviced. Every oil change includes a FREE car wash that is valid for 30 days. This offer is good at both Traverse City locations. (posted 1/9/17)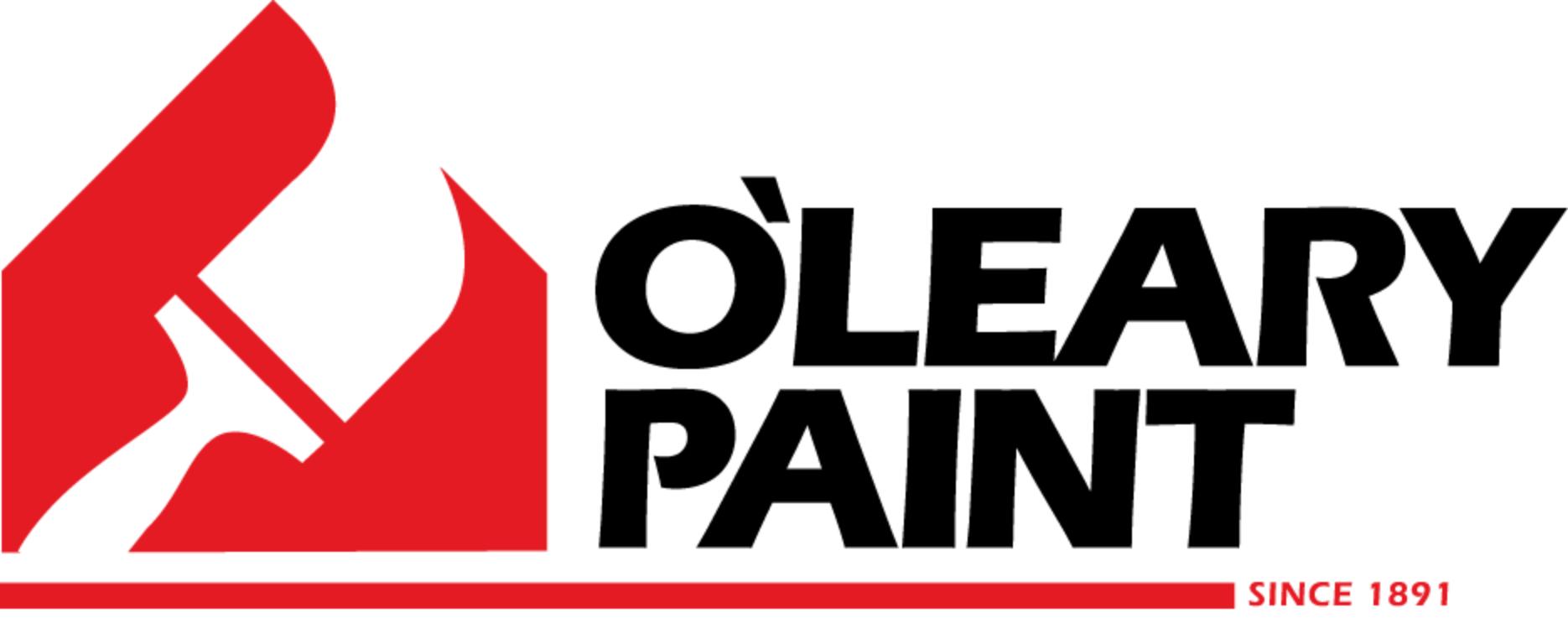 TCAPS employees receive a substantial discount off retail prices on all O'Leary paint products and painting sundries. Please present your TCAPS ID at time of purchase. Valid at all O'Leary retail store locations.
Press On Juice offers a 10% discount to all TCAPS employees! The juices are 100% raw fruits and vegetables cold-pressed into juice. Each bottle contains over two pounds of fruits and veggies, so they are great in supporting healthy eating and overall wellness. 2748 North Garfield Road #14, Traverse City, MI 49686, 231.409.9325,

www.pressonjuice.com (posted 1/20/15)
ProBuild is offering 10% off for all first time purchased building materials if you ask for "Don" at both the U.S. 31, Traverse City and North Silver Lake Road, Grawn locations. For more information contact Don Sattler or call 231.943.7000. (posted 11/7/16)
RentalPerks.com provides car rental discounts at all major providers including: Avis, Budget, Hertz, Enterprise, Alamo, National, Thrifty, Dollar, Europcar and more. Click on the link below to register for instant access.

https://rentalperks.com
Rothy's
Rothy's, the company creating chic, comfortable shoes from recycled plastic water bottles, is offering a discount for all staff. After verification through SheerID staff will receive 20% off select Rothy's styles that are perfect for the classroom. Simply go to Rothy's at

https://rothys.com/womens/teacher and receive 20% off the chic and comfortable shoes made from recycled plastic water bottles.
Screen & Roll is a locally owned and operated screen printing business. They are a small local business with the capability to do small orders. As a benefit to TCAPS all orders will be hand delivered to any TCAPS school with no extra charge. For any order of 24 or more screen printed items, they will donate one free item for your coach or staff (or whoever) with the order. Simply mention your TCAPS affiliation and the discounts will apply. Contact Information: Screen and Roll | Rick and Deanna Sayer (TC WSH parents) | 860 Reads Run Traverse City, MI 49685 | screenandroll@gmail.com |

screenandroll.net (posted 11/6/14)
Banking, College Planning and Miscellaneous
Michigan College Planning (MCP) is a TCAPS Partner In Education. They offer a free workshop that provides a great deal of information about college planning and then a complimentary initial private consultation. During this meeting, MCP determines your Expected Family Contribution (EFC) to college, develops a scholarship search and provides some other individual information. For those that want to continue to have MCP become their College Planners and dig into the process in a much deeper manner they offer the

Michigan College Planning Solution. New clients pay a one-time $500 fee for their service but MCP is waiving this fee for all TCAPS employees. It is a their way of giving back to those who are instrumental in preparing the next generation for college. Their hope is that the staff will think of them when students and parents are looking for help with the very overwhelming and confusing college planning process. Learn more:

www.michigancollegeplanning.com (posted 11/6/14)
You are eligible for Membership Advantage because of the relationship your company has with Fifth Third Bank. With Membership Advantage, you have the opportunity to select a
personalized checking package and receive exclusive banking benefits designed to save
you time and money. Two Easy Ways to Enroll:
1. Visit a Fifth Third Banking Center
2. Contact your Fifth Third Representative
Jackie Knowlton, jackie.knowlton@53.com, 231-733-5011
A unique membership package designed specifically for school employees.

View Educator's Choice program information. (posted 2/19/15)
Telephone, TV & Insurance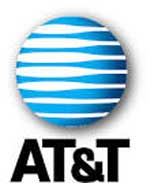 TCAPS employees can save an extra 17% on the monthly service charge of qualified wireless plans.

Learn more about the AT&T Discount. (posted 2/3/16)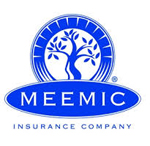 MEEMIC Insurance
Coverage options and savings for the educator's specific needs.

Learn more about coverage options and discount program. (posted 2/19/15)
Sprint Works is now Sprint Perks Program – Pay for Plus, get premium features for free! That's a $10/line savings with a $875 yearly value!!
Program for new and existing customers. Requires validation at sprint.com/verify. Savings will be applied within two bills.
MI Public Schools Corporate ID: GDSMI_WCA_ZZZ. 25% Accessory Discount & Waived Activation Fee with Corporate ID.
New Sprint customers can shop online at sprint.com/educationdiscounts or visit their local Sprint store at sprint.com/storelocator.
Get the top tier Unlimited Premium plan for the price of the mid-tier Unlimited Plus Plan.
What you get - Unlimited Premium at Plus pricing, with these features:
Unlimited Talk, Text and Data

TV you love, with Hulu (1 subscription per account)

100GB LTE Mobile Hotspot to keep all your devices connected, then unlimited 3G

Full HD Streaming video

Amazon Prime w/Twitch Prime

Music streaming with Tidal HiFi

Lookout Premium Plus

Unlimited calling, texting and 4G LTE data in Canada and Mexico

Sprint Global Roaming in more than 185 worldwide destinations

International SMS from U.S. to anywhere
Requires validation at

sprint.com/verify. $10/mo./line discount on Unlimited Premium applied within 2 bills. Value with Unlimited Premium compared to Unlimited Plus for 12 months. *Customers must validate within 30 days at

sprint.com/verify.
Anyone participating in our old Sprint Works Program will be grandfathered. They will keep whatever benefits they had as of 11/7/19. If they want to switch to the Sprint Perks program and get savings on our Unlimited Premium plan, they can visit a store or call Care to help them with this.
Only T-Mobile breaks the rules to break you free! No more 2-year contracts, no more overages, no more limits. Everyone gets unlimited talk, text, and data on the Data Strong network. We'll even pay off your old contracts so you can switch! Just turn in your old smartphones to qualify. Visit

www.evpdiscount.com for all the latest T-Mobile offers and promotions. Contact Brian Sutton at 888.457.6294 or email brian@evpdiscount.com with questions or to order. *Order now with EVP and get Free Activation and a Free SIM kit for your new phone! A $40 value per line. (posted 4/18/16)
Get the best deal now on America's largest, most reliable 4G LTE network! TCAPS employees SEEKING NEW VERIZON service enjoy 19% off qualified data plans with many additional benefits. Visit

http://verizon.evpdiscount.com to view all of the latest offers promotions. Existing customers may also register for their discount via the site above. Have questions? Ready to order? Contact Brian Sutton at 888.457.6294 or email brian@evpdiscount.com. (updated 2/28/17)
Additional Offers/Opportunities
Field Trips
Skiing can be used by educators to enhance learning topics such as: Math, Science, Weather, Geography, Fitness and Healthy Lifestyles. Available field trip days start in January. To reserve your date, call Rick VanTongeren at 800.678.4111 ext. 3668. (posted 10/14/16)
Professional Development
Virginia Commonwealth University
We have exciting news about some fully funded doctoral program opportunities, as well as upcoming information sessions.
NEW: PRISE Scholars, fully funded full-time PhD in Education, Special Education and Disability Leadership grant program. RSVP today to attend one of our upcoming information sessions- a few key upcoming sessions to share with colleagues or students:
October Information Sessions:
10/22- Tuesday, 12pm- M.Ed. in Counselor Education, concentrations in school counseling, college counseling and student affairs, and NEW couples and family counseling. Learn more about how our program integrates the LPC academic requirements to allow for maximum career versatility. Part-time and full-time options in our CACREP-accredited program.
10/24- Thursday, 5pm- M.T. in secondary Math and science. As one of our critical shortage areas around the nation, we are excited to connect with individuals passionate about science and math as prepare to inspire future generations excited about math and science.
Early November Information Sessions
11/5- Tuesday, 2pm- M.T. in early and elementary education. A critical shortage teaching area in Virginia, we are looking for passionate future teachers who support the success of students during a critical time in their educational careers.
11/5- Tuesday, 5pm- PhD in Research, Assessment and Evaluation. Combining qualitative, quantitative, and passionate problems of practice to research ways in which we can understand assessment and evaluation to better support student and school success.
If you have any questions about the information sessions, want to request specialized a visit to VCU School of Education, or want to talk through other ways to partner, please call Jenna Lenhardt, Ph.D. at jlenhardt@vcu.edu or 804-827-2479.
Grand Canyon University
At Grand Canyon University, we offer over 150 online degree programs at the undergraduate and graduate levels. You can choose an online Master of Education, pursue a bachelor's degree in education, enhance your knowledge, or take classes for recertification. Whether you aspire to teach early childhood education, high school students or special education, school counseling, or you want to move into administration, GCU offers a wide variety of programs. We also offer other bachelor's, master's and doctoral degree programs in business, Christian studies, liberal arts, fine arts and production, science, technology, engineering and math (STEM), and nursing, and health sciences. We are accredited through the Higher Learning Commission and CCNE as a leading school for teaching and nursing. GCU is also a SARA approved institution and with our online education degrees, you take one class at a time to gain more in-depth learning and to maintain a work-life balance. We work hard to make your degree affordable and offer scholarships and flexible payment options.
Call, email, or text Brandee Hutchinson, your Northern Michigan GCU representative, for any questions at 231.590.7489 or Brandee.Hutchinson@gcu.edu.
University of Phoenix
TCAPS staff are eligible for a 10% tuition reduction for all courses, certifications and programs. The tuition reduction applies to all programs, courses and certifications. Anyone interested in getting the 10% tuition reduction must email Regional Development Specialist Amanda Fineberg at amanda.fineberg@phoenix.edu or call her at 317.441.4419 prior to enrolling in any course.
Continuing Education Courses for Teachers


http://www.phoenix.edu/programs/continuing-education/education.html
Seeking full-time Commercial Roofers and Metal Shop Fabricators for Spring/Summer 2018. Includes benefits after 90 days. Contact Kim Myers at kmyers@arrowroofing.com or 231.946.1615 for more information. (Posted 1/19/17)
Flexible hours and looking for folks that want to work as little or as much as they wish. Having availability on Saturdays through the Fall is a bonus! Chateau Chantal, 15900 Rue de Vin, Traverse City MI 48696, 12 miles up the Old Mission Peninsula,

www.ChateauChantal.com, 231.223.4110. (posted 6/1/16)
My name is Joanne Westphal, a retired MSU professor, and I manage our summer farming operation. My cell phone number is 231-649-4080, and our farm number with an answering machine is 231.223.7130. If you are interested in a summer job on a farm (see descriptions in attached file), with good pay and are friendly & out-going, please contact me at either of these numbers. We love hiring teachers! I hope you will join us!
It is time for recruiting our seasonal workers for this year's cherry harvest. We are seeking orchard laborers, equipment operators and drivers for another successful cherry harvest. The cherry season usually begins in early to mid-July and goes into early August. This is a wonderful opportunity to earn some quick cash and still enjoy your summer with friends. We offer a competitive wage with scholarship opportunities. Send applications to the Cherry Ke Office (6137 Quarterline Rd, Kewadin) or by email to info@cherryke.com. For more information, you may contact Tammie Redman at info@cherryke.com or by phone 231.264.6750 Ext. 304.
Looking for seasonal (June 13th – Sept. 1st) worker with a culinary background and baking knowledge in our Traverse City Cherry Republic Grand Cafe. This is a fast-paced prepared foods department. Need to have flexible availability 20-25 hrs a week including mornings, weekends and holidays. Please contact Cherry Republic Human Resources for more information: hr@cherryrepublic.com or 231.334.3150 x 2215. (posted 6/15/16)
Event Caregivers
We are seeking several childcare providers to help with two major events in June 2020. The setting will be in a hotel conference room. There will be games, toys, activities, etc. provided for the children. Pay is $22 per hour. Contact Candi Wingate at 402.379.4212 or mail@eventcaregivers.com
Bellaire, MI
Thursday, June 18 from 2:45pm to 6pm
Friday, June 19 from 8:30am to 11am
Saturday, June 20 from 5:30pm to 10pm
Traverse City, MI
Thursday, June 25 from 2:45pm to 6pm
Friday, June 26 from 8:30am to 11am​​​​​​​
Saturday, June 27 from 5:30pm to 10pm
Crystal River Outfitters Recreational District in Glen Arbor is seeking employees (18+ preferred)! Between our four stores we hire about 50 staff members. We have full and part time work available May-October (weekends of course during the school year). Employment info and applications can be found on http://crystalriveroutfitters.com/employment-opportunities/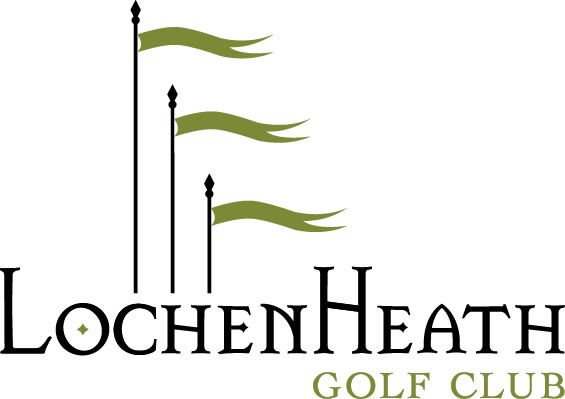 LochenHeath Golf Club Seeks Food & Beverage Staff
LochenHeath is offering the great opportunity to become a part of its Food & Beverage Team for the 2017 season. We are a professional Country Club setting serving and cooking to the highest standards and expectations. The Restaurant at LochenHeath focuses on quality, consistency and greatness. We are looking for team members who thrive in environments of professionalism, hard work, smiles and opportunity. Previous experience is a plus, but we are willing to train the person with the right hospitality attitude. We are looking for Line Cooks and Wait Staff Bartenders. Please send resume and contact information to be considered to Executive Chef Thomas Kelly at thomas.kelly@lochenheath.com.
Pirate's Cove Summer Employment
Seeking part-time shift manager to supervise 22 attraction attendants, accomplish cash controls, and handle customer service issues. Schedule will be 16 to 24 hours per week at $11 per hour. The job runs Memorial Day through Labor Day. Interested? Contact General Manager Tim Olson at olsontt4@gmail.com or 231.642.0442. (posted 6/6/17)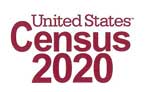 JOBS: 2020 U.S. Census Takers Needed
The U.S. Census is coming in 2020. Census takers are needed now to begin preparing for the process. 2020 Census jobs offer great pay, flexible hours, weekly pay and paid training. Apply online at

2020census.gov/jobs. (posted 4/22/19)
JOBS: Urban Oasis Salt Spa
Now hiring receptionist! Seeking happy people with excellent customer service skills. Contact Dave or Carol at 231-938-6020 for more information.
White Birch Lodge, located in Elk Rapids on beautiful Elk Lake, is hiring Cooks for our Summer Season! Our Summer Season runs from mid-June through mid-August. Kitchen experience is a plus, however, we do offer on the job training. No short order, same menu weekly. Great working conditions! Fun, family-friendly atmosphere right on Elk Lake! Good starting wage - $13/hr plus end of season bonus. Interested applicants can call Gladis Volante in the White Birch Lodge Office at 231.264.8271 or stop in!