TCAPS Food & Nutrition Services
TCAPS Announces New Free Meal Distribution Site
(posted 9/17/20)
Meal Pickups on Saturdays at Traverse City West Middle School
TCAPS will continue to provide free nutritious meals to all children age 18 or under (or students with disabilities under age 26) through the end of 2020 (or until funding runs out**). Beginning Saturday, September 19, 2020, meal distribution will be offered once per week on Saturdays at Traverse City West Middle School (3950 Silver Lake Rd.).
Meals for families participating in the UpNorth Virtual program and children within the community can receive an entire week's worth of meal components each Saturday from 8:00 a.m. – 9:00 a.m.
Students returning to face-to-face instruction on September 21, 2020, will receive daily meals at their school. Beginning September 26, 2020, they can pick up weekend meals on Saturdays from 9:00 a.m. – 10:00 a.m.
To help ensure enough meals have been prepared for distribution, families are asked, but not required, to complete a meal request form each week by noon on Fridays.
Meals will be distributed in the front parking lot between the main entrance and the loading dock. The person picking up the meals is asked to stay in their car. Food service staff members will deliver the meals directly to you.

Additional information regarding the 2020-2021 Food and Nutrition Services plan can be found here.
**Apply Today for Free & Reduced Meals
The USDA waivers that are allowing TCAPS to offer these free meals to families are set to expire on 12/31/20, but the USDA has also announced that they may expire sooner. Due to this announcement, we strongly recommend that parents apply for free and reduced priced meals now. That will allow students that qualify for free and reduced meals to seamlessly receive those benefits if the USDA announces that the free meals are ending. Applications must be completed each year; those applications are also used for several other grant programs in TCAPS. In addition, students who qualify for free and reduced meals also qualify for college application fee waivers and SAT/ACT fee waivers. So please submit your Free & Reduced Meals Application here.
For students with allergies, please fill out this form and return it to your school on an annual basis.
Meal Distribution Program to Continue Through Summer
COVID-19 Update: TCAPS Announces Meal Distribution Program to Continue Through Summer
Silver Lake Elementary, Long Lake Elementary, and Traverse Heights Elementary to serve as summer meal distribution sites
(posted June 10, 2020)
Traverse City Area Public Schools (TCAPS) is pleased to announce that beginning on June 15th, the district will continue to distribute meals throughout the summer months at three locations: Silver Lake Elementary School, Long Lake Elementary School and Traverse Heights Elementary School.
Nutritious bagged meals will continue to be distributed through August 31st. The East Middle School location will close for the summer after the Friday, June 12th meal distribution.
TCAPS will continue meal distributions on Mondays, Wednesdays, and Fridays. The distribution sites are open from 11:00 a.m. to 1:00 p.m. and location addresses are: Long Lake Elementary School (7600 N. Long Lake Rd.), Silver Lake Elementary School (5858 Culver Rd.), and Traverse Heights Elementary School (933 Rose St.).
Please note: Meal distribution sites will be closed Friday, July 3rd, in honor of the Fourth of July holiday. During that week, sites will be open Monday, Wednesday and Thursday. Additional meals will be provided to families on Thursday to get them through the weekend.
Additional distributions of items to support families during this time will continue to occur during the summer as well, as long as supplies are available, and as pop-up pantries and other item distributions are coordinated at the sites.
Food & Nutrition Services
Welcome to the Food & Nutrition Services department of the Traverse City Area Public Schools district. We are very proud of our operations and take pride in offering nutritious and delicious meals every day. We encourage input from all of our customers, so feel free to contact TCAPS Food & Nutrition Services Director Tom Freitas at 231.933.1911 with any ideas, suggestions or comments. We look forward to making your dining experience enjoyable.
Our Mission
The mission of TCAPS' Food and Nutrition Services is to improve the health of students by providing flavorful and nutritious meals at an affordable cost. Our goals are to provide service to the school, to enhance the educational environment, and have a positive impact on the community.
TCAPS Wellness Policy
Meal Programs
Summer Meal Programs
The Summer Food Service Program (SFSP) is a national program that offers nutritious free meals for children and teens, ages 18 and younger, at several locations throughout the nation during the summer while school is out of session. Use this mapping tool to find the location nearest you.
2019-2020 School Year News
TCAPS has had a farm to school program for 17 years.
TCAPS Food & Nutrition Services Team Explores Food Distribution Network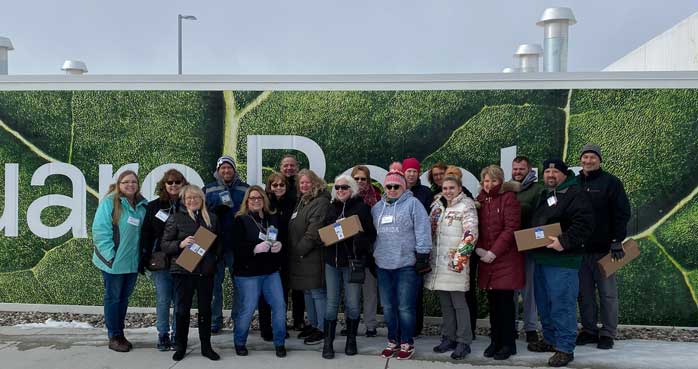 On February 17, 2020, the Food & Nutrition Services team leaders took a field trip to the Gordon Food Service (GFS) distribution center, GFS corporate offices and Square Roots to learn about their food distribution network.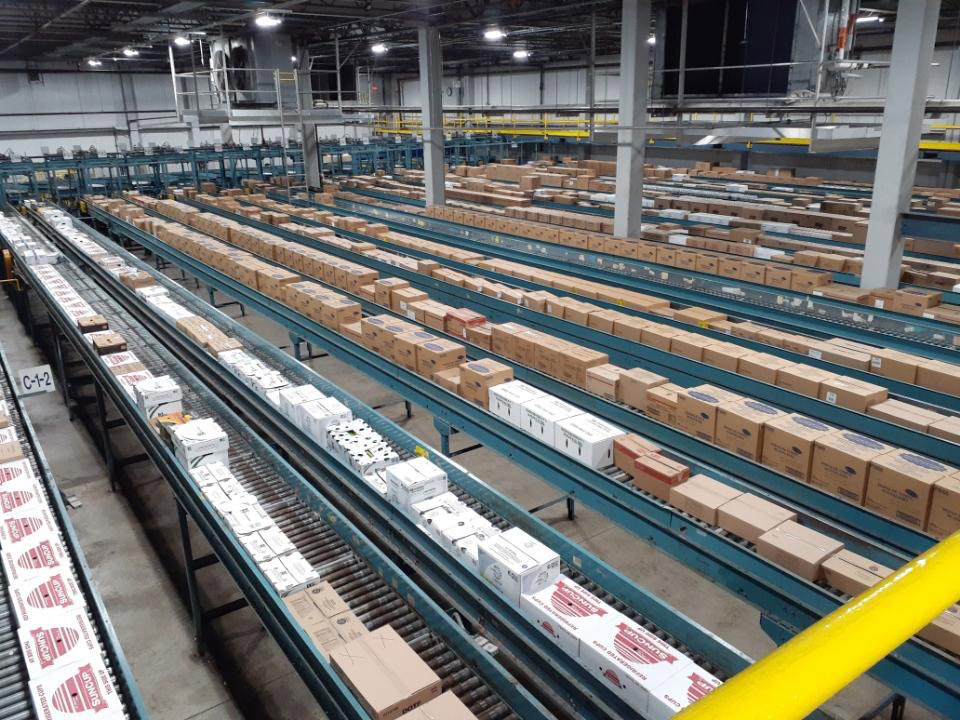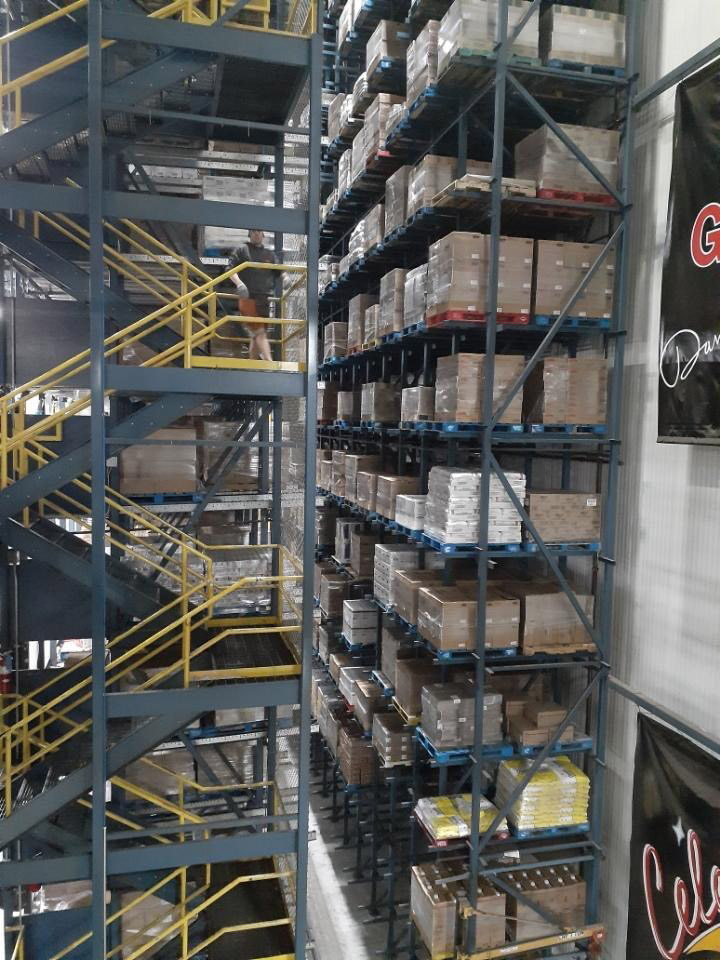 January 28, 2020: 9and10 News Story
Watch the

9and10 News story featuring TCAPS' Food and Nutrition Services staff as they share their thoughts on the proposed USDA school meal changes.
Digital Menu Boards
TCAPS will pilot menu boards at two elementary schools, Blair and Cherry Knoll. These boards are like the ones we use in our middle and high schools. The goal is to eventually add the menu boards to all of the elementary schools.
My School Menus - Interactive Online Menu System
TCAPS utilizes an interactive, online menu system that gives parents all the information they need to make sure their children are getting a nutritious meal. This system allows the customer to filter out food by allergen and monitor carbs by selection of the food chosen to eat in that day's meal. Please download the My School Menus phone app so that you have it with you at all times. Learn more at www.tcaps.net/menus.
Students to Participate in Healthy Taste Tests
TCAPS will continue to expand taste testing of healthy produce and other products to encourage students to try foods they may otherwise not try and possibly find new foods that they enjoy.
Cafeteria ID Cards
All elementary buildings have an ID card system in the cafeteria to allow students to move through the lunch line quicker and have more time to eat.
Got Milk?
TCAPS has received a grant from the United Dairy Industry of Michigan. To promote our milk sales, we have received insulated milk barrels and wraps to put on our milk coolers.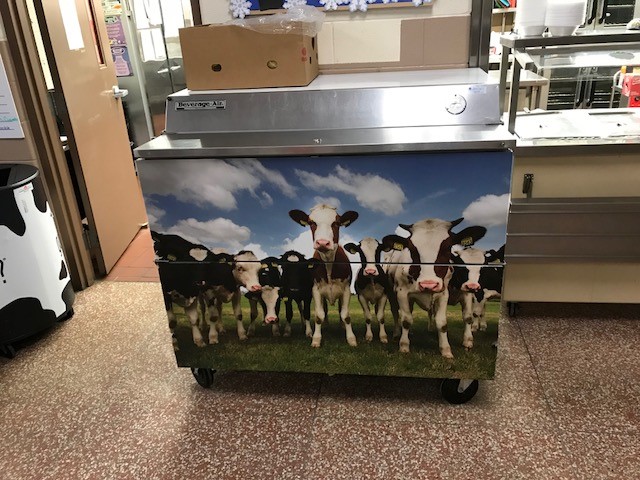 Food & Nutrition Services
TCAPS will continue to look for new and nutritious foods and innovative ways to enhance our customer's dining experience.
Vending Machines Offer Healthy Alternatives
Having access to healthy food items and meals outside of the normal cafeteria operating hours just got a little bit easier. TCAPS has installed two new vending machines in the cafeteria at both Central High School and West Senior High School as part of a pilot program. The vending machines contain healthy food items that meet the same federal nutrition regulations as all other food sold in the school cafeteria. Sample items include: salads, yogurt, sandwiches, fruit, granola bars, etc.
Students and staff can purchase snack items as well as meals qualifying under the Federal Free and Reduced Price School Meals Program using either cash or their meal accounts. For students who qualify for free/reduced meals, the purchase would count towards their daily meal allowance.
Food & Nutrition Services – Green Efforts
TCAPS Food & Nutrition Services takes great pride in minimizing our environmental footprint in Traverse City. In our buildings using disposables, 95% of the plates and bowls are biodegradable. We will continue to strive for 100% biodegradable product usage.
TCAPS elementary schools are moving to all online production sheets that will greatly reduce the amount of paper we use over the course of a year.
Bringing Local Foods to Our Schools
TCAPS participates in the "

Cultivate Michigan" program, an effort to bring more local foods to institutions. Our goal is to purchase 20% of our food products from the state of Michigan by 2020. We are currently partnering with Cherry Capital Foods, Gordon Food Service, and individual growers to achieve this goal.
Gordon Food Service also has a program focusing on local food purchases, called "Near Buy". View listings of Michigan produced foods and products purchased by TCAPS:

Local Food Partners
TCAPS Food & Nutrition Services is proud to be working with local food vendors this year. We would like to recognize these area businesses and look forward to future partnerships.
Aunt Millie's Bakery
Farm to Freezer Northwest Michigan
Food Rescue
Louie's Meats, Inc.
MI Farm Coop
Norconk Farms
Pepsi
Prairie Farms
Anti-Discrimination Statement
In accordance with Federal civil rights law and U.S. Department of Agriculture (USDA) civil rights regulations and policies, the USDA, its agencies, offices, and employees, and institutions participating in or administering USDA programs are prohibited from discriminating based on race, color, national origin, sex, disability, age, or reprisal or retaliation for prior civil rights activity in any program or activity conducted or funded by USDA.
Persons with disabilities who require alternative means of communication for program information (e.g. Braille, large print, audiotape, American Sign Language, etc.), should contact the Agency (State or local) where they applied for benefits. Individuals who are deaf, hard of hearing or have speech disabilities may contact USDA through the Federal Relay Service at 800.877.8339. Additionally, program information may be made available in languages other than English.
To file a program complaint of discrimination, complete the USDA Program Discrimination Complaint Form, (AD-3027) found online at:

www.ascr.usda.gov/complaint_filing_cust.html, and at any USDA office, or write a letter addressed to USDA and provide in the letter all of the information requested in the form. To request a copy of the complaint form, call 866.632.9992. Submit your completed form or letter to USDA by:
Mail: U.S. Department of Agriculture
Office of the Assistant Secretary for Civil Rights
1400 Independence Avenue, SW
Washington, D.C. 20250-9410;
Fax: 202.690.7442; or
Email: program.intake@usda.gov
This institution is an equal opportunity provider.