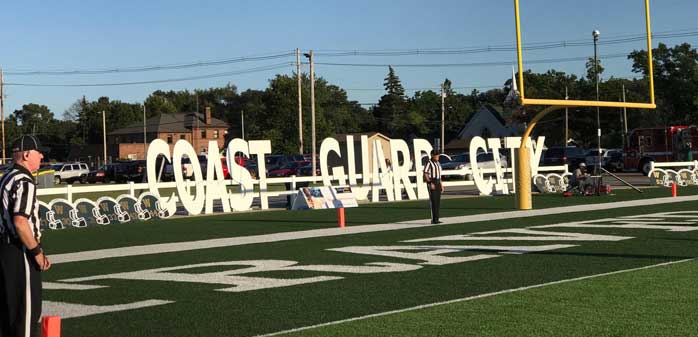 Information for U.S. Coast Guard Families
TCAPS Welcomes U.S. Coast Guard Families!
On behalf of our entire Traverse City Area Public Schools (TCAPS) family, we extend a warm welcome and invitation to incoming military families. It is our honor and privilege to serve your family by supporting your child's learning success as you serve our nation while stationed at Air Station Traverse City.
Our pledge to you:
Staff and administration are educated and ready to implement the rights and procedures afforded to military dependents as outlined by the Interstate Compact on Educational Opportunity for Military Children [www.mic3.net].

We recognize Coast Guard families have a unique culture and traditions, values and beliefs that impact their worldviews, where they have been, and how they see themselves.

We are educated on the military mission and welcome the opportunity to partner with families to ease the challenges associated with the transition to Traverse City.

We are aware of the risk to academic and social development for each military child; by understanding the unique context and mobility of the military family, we will work to maximize resiliency and reduce risk to ensure a positive educational experience.
TCAPS learning communities offer a great place for students to make friends, challenge their imagination, and continue on their educational journey. We want to provide your family with a personal connection to support your children's school transition. We recognize the need for providing you with expertise and individualized support that includes careful assessment, placement, and ongoing communication regarding your child. This will result in a successful transition into TCAPS, while your student is with us, and as you prepare for your child's next school transition.