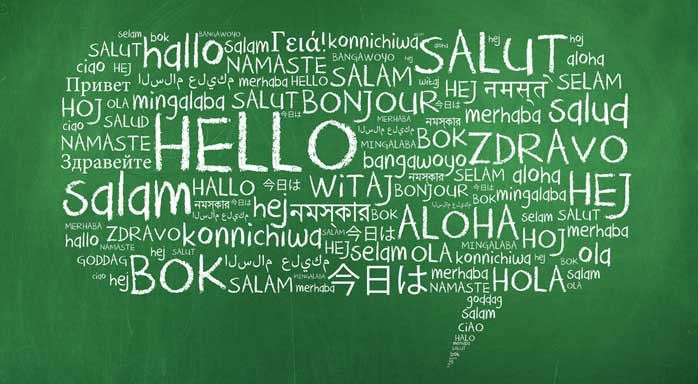 English Learner Program
About English Learner
The English Learner (EL) program provides English language instruction and support for students K-12 who are unable to communicate fluently in English. Through development of listening, speaking, reading and writing (including vocabulary and grammar skills), students are assisted in becoming independent English speakers and learners. English Learners meet with EL staff on a regular basis for instruction. Materials and methods are appropriate to the grade, age, and language levels of students.
EL Mission
The intent of the EL program is to ensure successful academic achievement for all TCAPS students who qualify for English language services.
EL Goals
The English Learner Program strives to accomplish the following goals:
To provide quality English language instruction for all English Learners (EL) in grades K-12 so they may become proficient in the four domains of the English language: listening, speaking, reading and writing.
To assist all students in accessing content-area instruction while learning English, so that they can work towards or remain at grade level and make progress toward grade level competencies in content areas.
To familiarize the EL student with the varied cultures and customs of the United States while promoting their own ethnic pride through cultural diversity and sensitivity.
To assist English Learners and their families in becoming participating members of the Traverse City Area Public Schools community.
In addition, Traverse City Area Public Schools' EL program maintains follow-up on students who have exited the program. This process ensures that all Former English Learner (FEL) students are monitored through collaboration with the EL teaching assistant and the classroom teacher, in addition to the district EL coach.
More About EL
The TCAPS English Learner Program works carefully to properly identify students who qualify for English language support services. Determining who qualifies as an English learner involves the following multiple steps:
All TCAPS students fill out a home language survey as part of the registration packet.

If a student has a native tongue other than English (ex: Spanish, Ukrainian, Russian, Chinese, etc.) or there is a primary language other than English spoken in the home (ex: Spanish, Ukrainian, Russian, Chinese, etc.), the student will qualify to be screened for English language services.

A trained staff member will administer the WIDA screener. Depending on the score, the student may qualify for English language services. If so, he/she is considered an English learner.
English learners may be immigrants from other countries or students who were born in the United States.
Once identified, the program connects English Learners with additional supports available. The TCAPS English Learner Program serves students coming from any country speaking any language. We are proud to currently represent students speaking over 26 languages.
How Long Does It Take to Learn a New Language?
Social Proficiency (informal language at school, home, the playground): 1-3 Years
Academic Proficiency (content-based language of the classroom): 5-7 Years
For More EL Program Information
Contact Executive Director of Student Achievement, Kirsten Jones-Morgan, at 231.933.1776.
Interpreter/Translation Services
Interpreter/Translation Services
Interpreting during any meeting or translation of any documents will be provided for any parent who requests interpreting or translating. The process to request these services is:
Contact your school and make a request. The school will then make the request through the Human Resources Department, and an interpreter will be provided.
A school may use the Tele-Interpreter Service if no interpreter is available, or if interpreter/translation services are an immediate need.
Liaisons
Nueva Intérprete e Intermediaria de TCAPS
Welcome Letter Spanish Liaison - Frances Coiman

English Learner Program Staff
TCAPS EL Teacher/Coach
Kathleen Schneider

Elementary
Blair: Julie Lutz, EL Teaching Assistant

Central Grade: Andrea King, Teaching Assistant
Cherry Knoll: Andrea King, Teaching Assistant and Kathleen Schneider, EL Teacher/Coach
Courtade: Chelsey Jenkins, Teaching Assistant and Kathleen Schneider, EL Teacher/Coach
Eastern: Peg Siciliano, Teaching Assistant and Kathleen Schneider, EL Teacher/Coach
Long Lake: TBD, Teaching Assistant and Kathleen Schneider, EL Teacher/Coach
Silver Lake: Frances Coiman, Teaching Assistant and Kathleen Schneider, EL Teacher/Coach
Traverse Heights: Jessica Leginski, Teaching Assistant and Kathleen Schneider, EL Teacher/Coach
Westwoods: Angie Reed, Teaching Assistant and Kathleen Schneider, EL Teacher/Coach
Willow Hill: Andrea King, Teaching Assistant and Kathleen Schneider, EL Teacher/Coach
Secondary
East Middle School: Amanda White, ESL Teacher
West Middle School: Tanya Donahue, ESL Teacher
Central High School: Ben Lantz, ESL Teacher
West Senior High: Heidi Gregory, ESL Teacher