Bus Ramp Parking Maps
Viewing Your Bus Route Online
To view the most up-to-date bus route information for your student, login to your

PowerSchool Parent Portal. Select Forms on the left. Scroll down to the Transportation section, click on the [TCAPS] Transportation Bus Route Information form.

Click here for questions about the parent portal or if you have not yet activated your account. For technology assistance, email tech-info@tcaps.net or call 231.933.3328.
Please note that bus stops and/or pick up/drop off times may change throughout the school year should new students need to be added to existing routes. Although we will do our best to keep you informed, it may not always be possible for us to let you know of time/stop changes in advance. We recommend that you check this information frequently throughout the school year, especially during the first few weeks of the school year.

School Start & Dismissal Information
Shuttle Bus Schedule
Middle School Bus Ramp Parking Maps
East Middle School AM Shuttles Depart 7:27 AM – School Starts 7:40 AM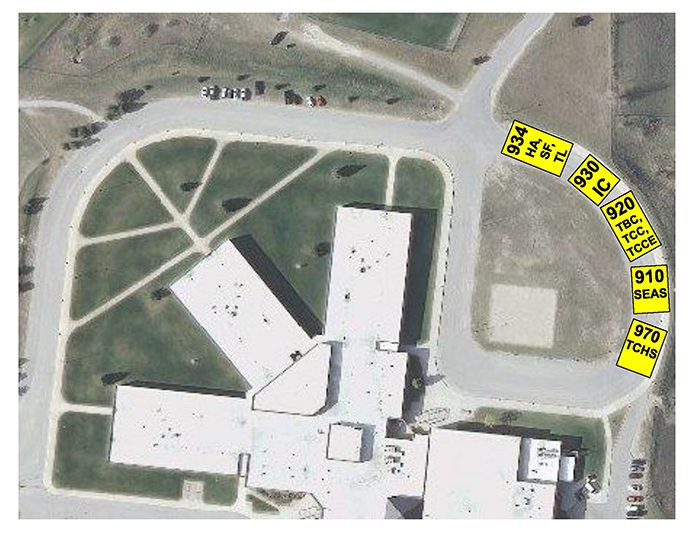 East Middle School PM Bus Pick Up Map – Dismissal 2:35 PM – Departure: 2:42 PM (Half Day Dismissal: 10:46 AM | Early Release Dismissal: 12:35 PM)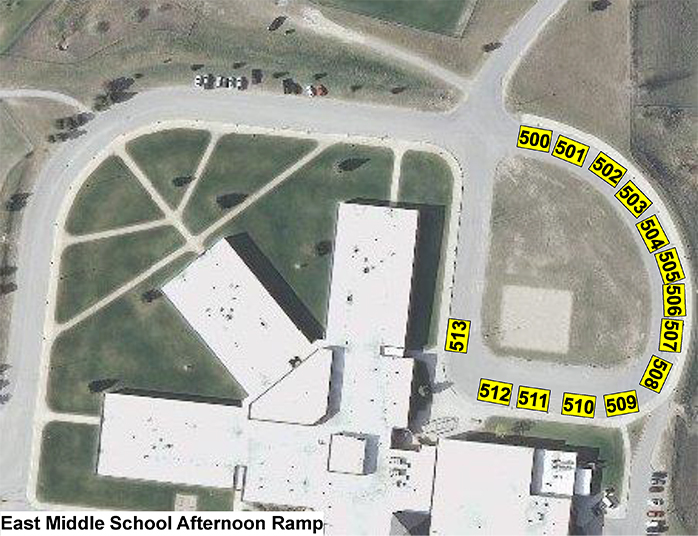 Print 2022-2023 EMS Afternoon Bus Ramp Map
West Middle School AM Shuttles Depart 7:27 AM – School Starts 7:40 AM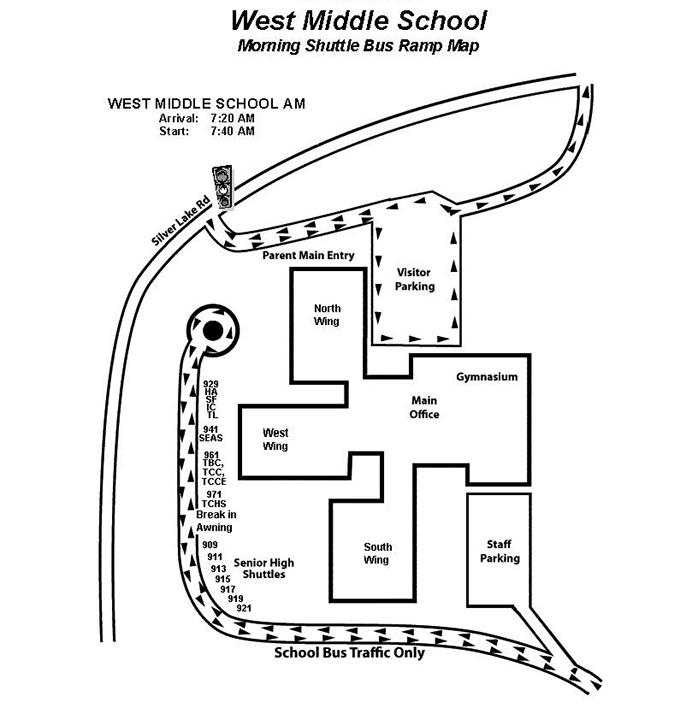 West Middle School PM Bus Drop Off Map – Dismissal: 2:35 PM – Departure: 2:42 PM (Half Day Dismissal: 10:46 AM | Early Release Dismissal: 12:35 PM)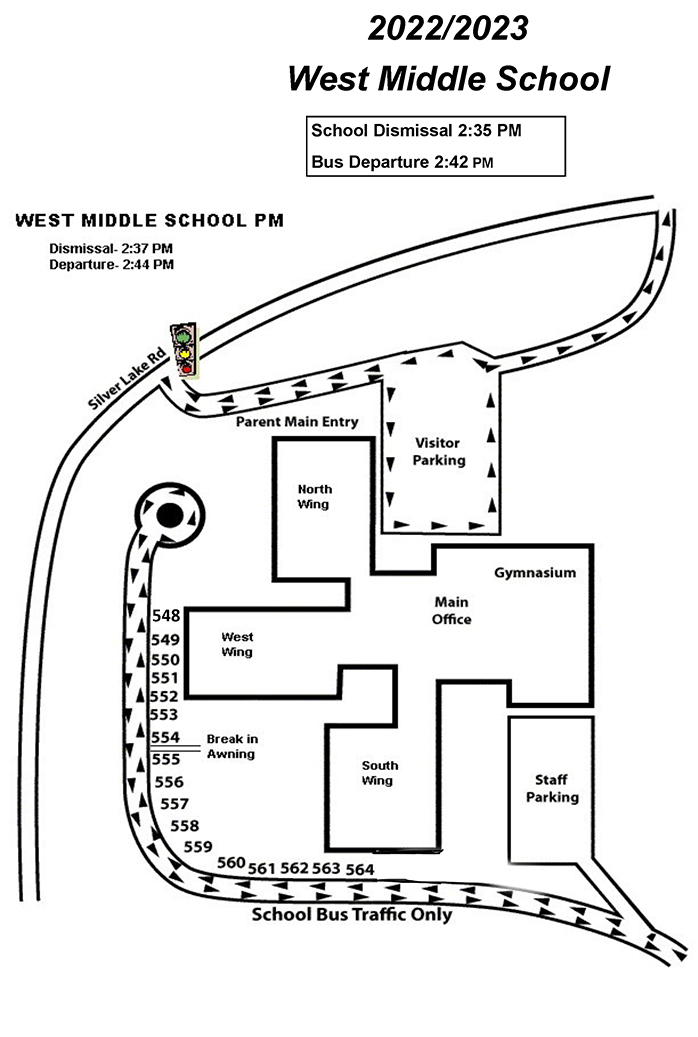 Print 2022-2023 WMS Afternoon Bus Ramp Map
High School Bus Ramp Parking Maps
Central High School PM Bus Pick Up Map – Dismissal: 3:00 PM – Departure: 3:07 PM (Half Day Dismissal: 11:11 AM | Early Release Dismissal 1:00 PM)
Bus Ramp Map Effective Monday, November 28, 2022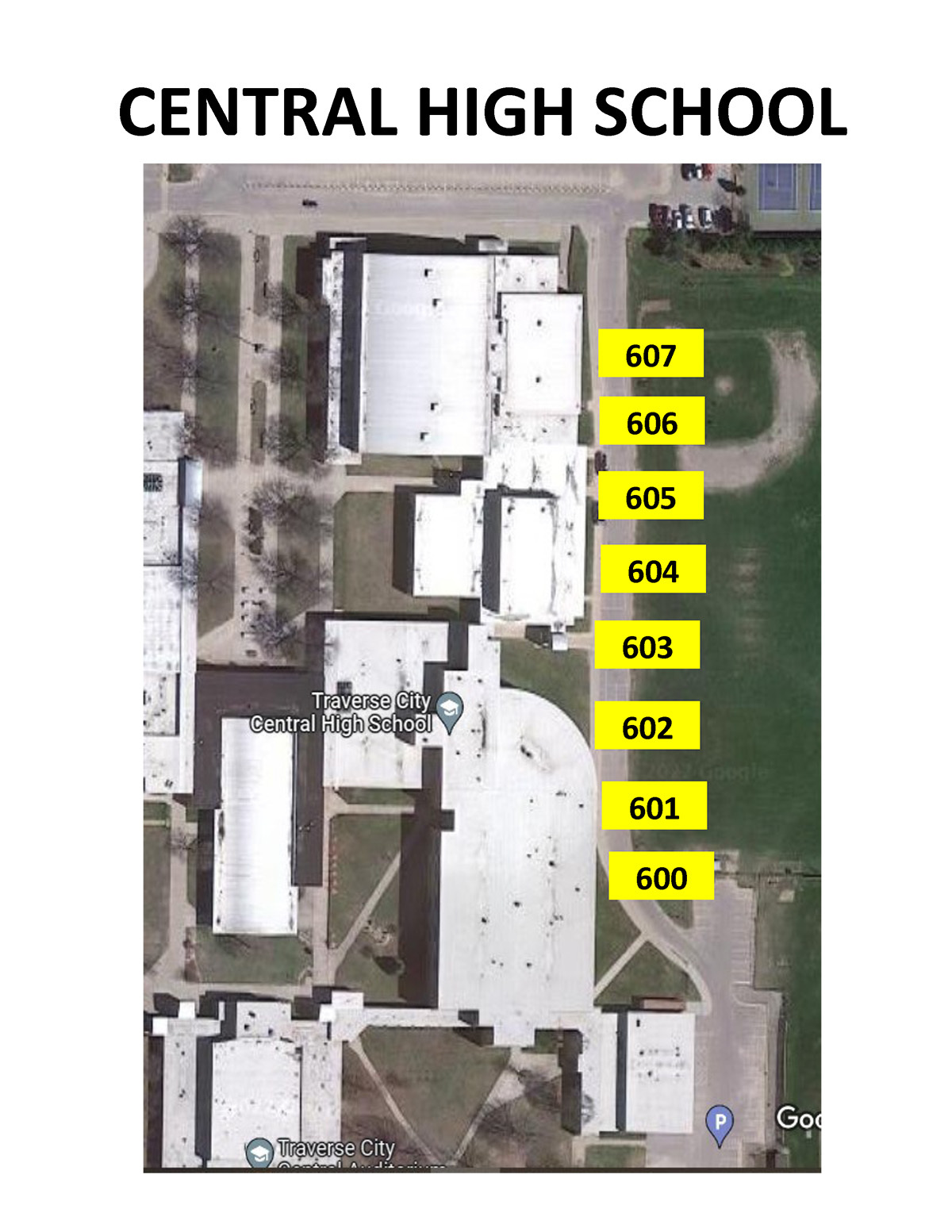 Print CHS Afternoon Bus Ramp Map
Traverse City High School
TC High School Bus Pick Up Map – Dismissal: 2:45 PM – Departure: 2:50 PM (Half Day Dismissal: 10:56 AM | Early Release Dismissal 12:45 PM)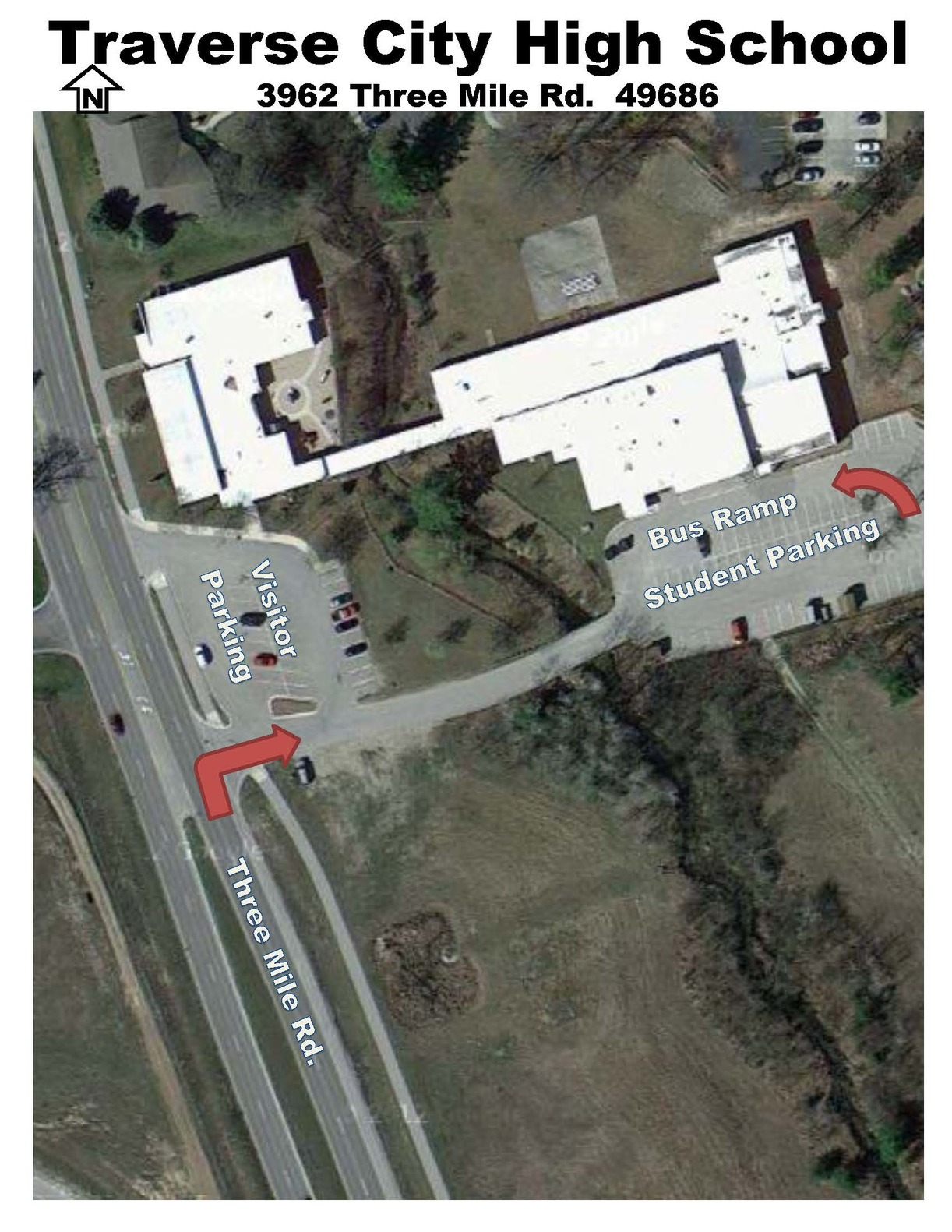 TC West Senior High School
West Senior High School PM Bus Pick Up Map – Dismissal: 3:00 PM – Departure: 3:20 PM (Half Day Dismissal: 11:11 AM | Early Release Dismissal 1:00 PM)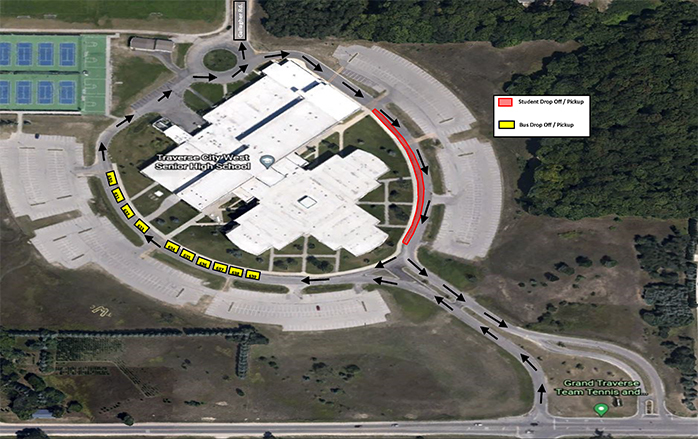 Print WSH Afternoon Bus Ramp Map
Elementary School Bus Ramp Parking Maps
Blair Elementary School Bus Ramp Map – Dismissal: 4:00 PM – Departure: 4:07 PM (Half Day Dismissal: 12:11 PM | Early Release Dismissal: 2:00 PM)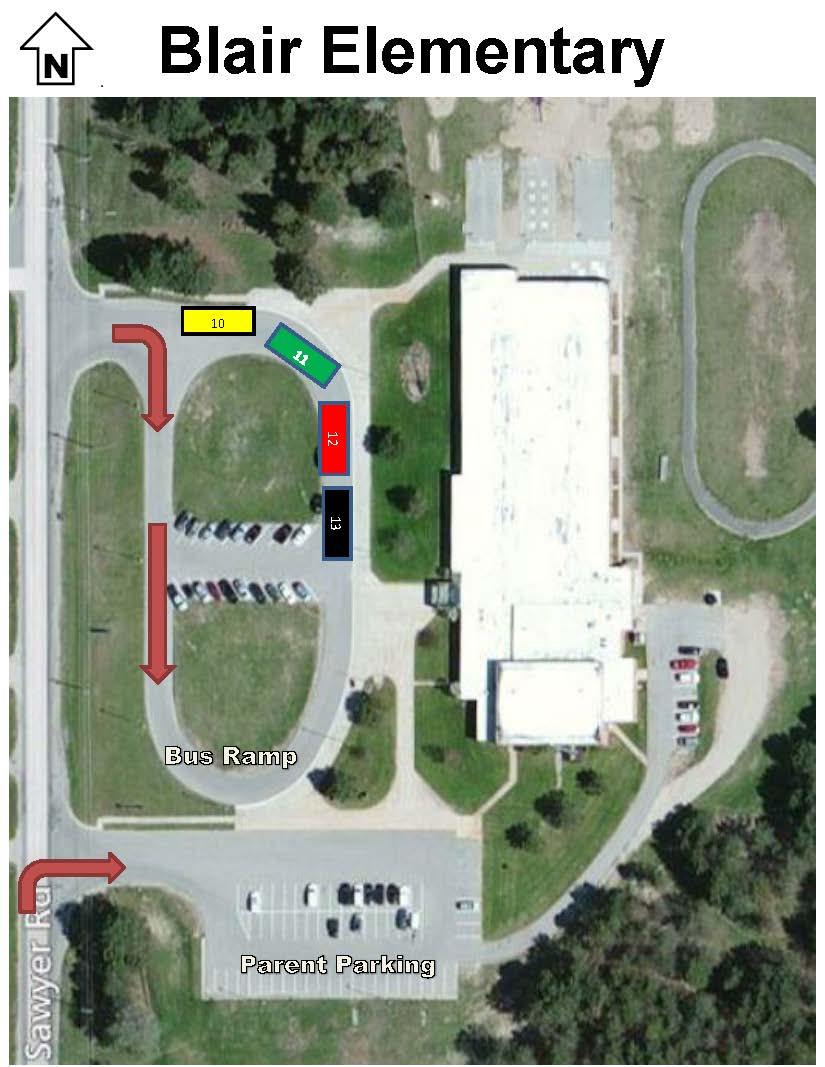 Central Grade School Bus Ramp Map – Dismissal: 3:11 PM – Departure: 3:18 PM (Half Day Dismissal: 11:22 AM | Early Release Dismissal: 1:11 PM)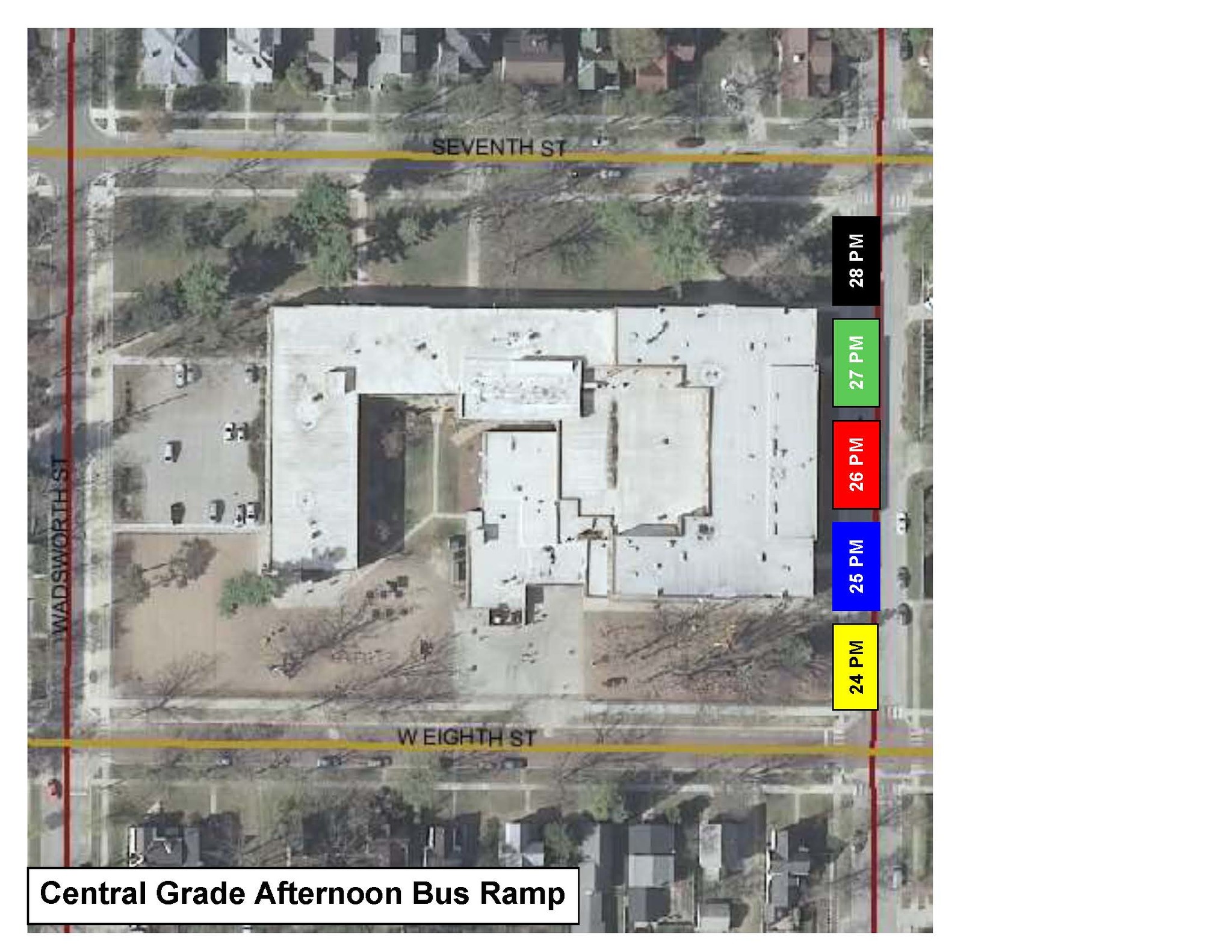 Cherry Knoll Elementary School
Cherry Knoll Elementary School Afternoon Bus Ramp Map – Dismissal: 3:56 PM – Departure: 4:03 PM (Half Day Dismissal: 12:07 PM | Early Release Dismissal: 1:56 PM)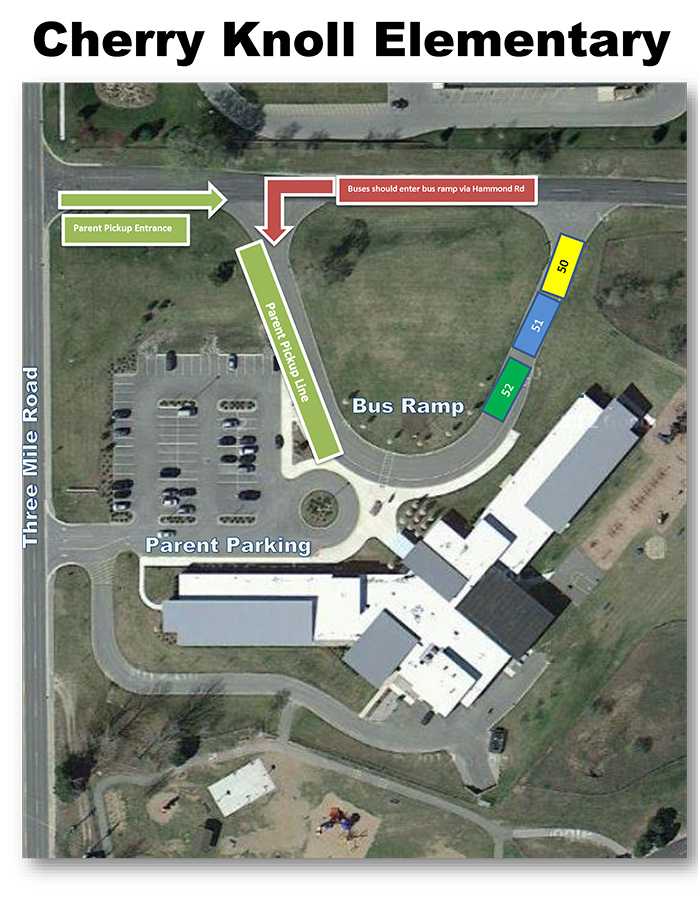 Courtade Elementary School
Courtade Elementary School Bus Ramp Map – Dismissal: 3:56 PM – Departure: 4:03 PM (Half Day Dismissal: 12:07 PM | Early Release Dismissal: 1:56 PM)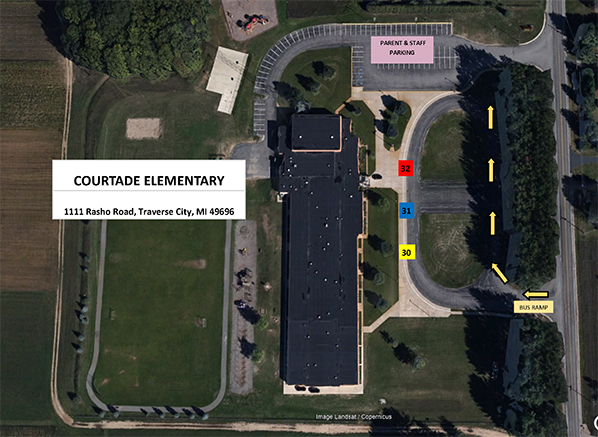 Eastern Elementary School
Eastern Elementary School Bus Ramp Map – Dismissal: 3:56 PM – Departure: 4:03 PM (Half Day Dismissal: 12:07 PM | Early Release Dismissal 1:56 PM)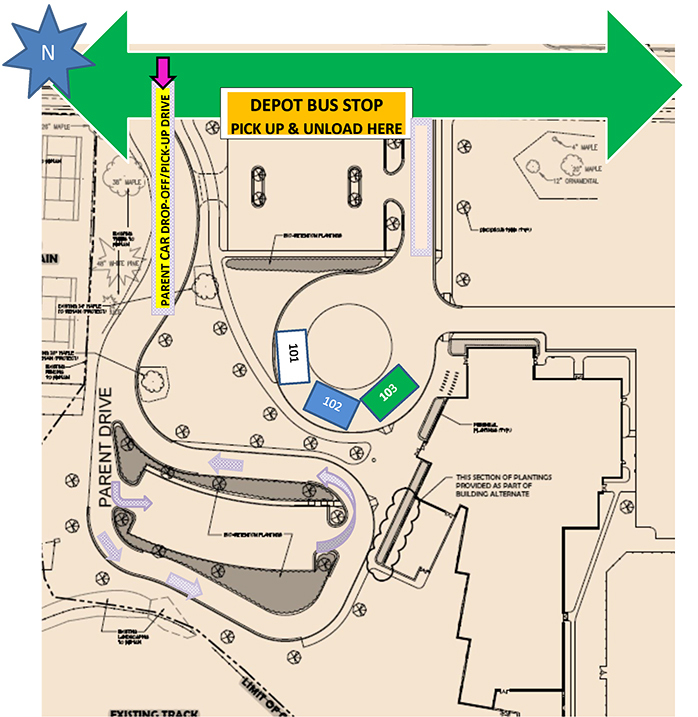 Long Lake Elementary School
Long Lake Elementary School Bus Ramp Map – Dismissal: 4:01 PM – Departure: 4:08 PM (Half Day Dismissal: 12:12 PM | Early Release Dismissal: 2:01 PM)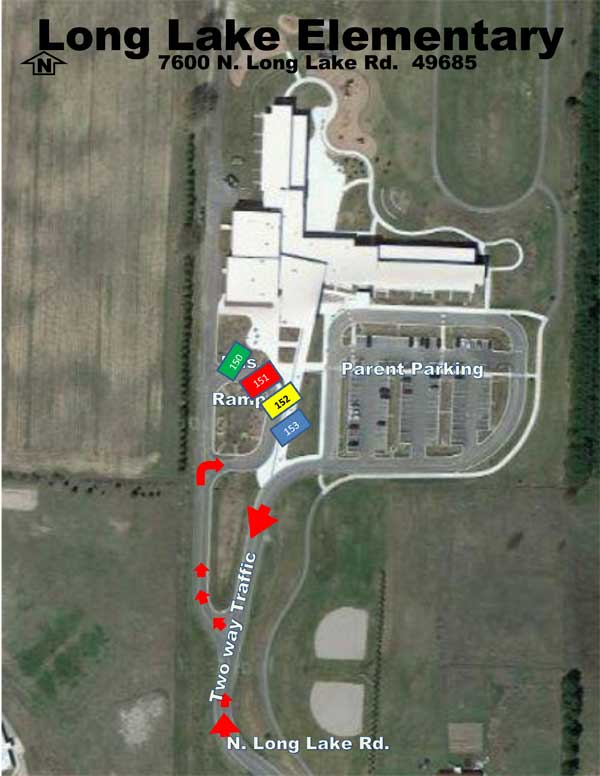 Silver Lake Elementary School
Silver Lake Elementary School Afternoon Bus Ramp Map – Dismissal: 3:26 PM – Departure: 3:33 PM (Half Day Dismissal: 11:37 AM | Early Release Dismissal: 1:26 PM)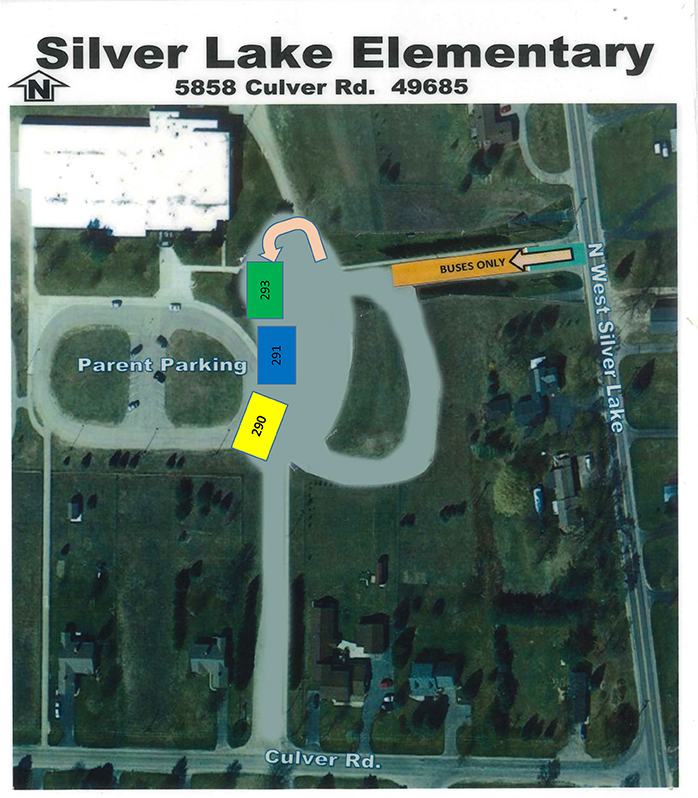 Traverse Heights Elementary School
Traverse Heights Elementary School Bus Ramp Map – Dismissal: 3:15 PM – Departure: 3:22 PM (Half Day Dismissal: 11:26 AM | Early Release Dismissal: 1:15 PM)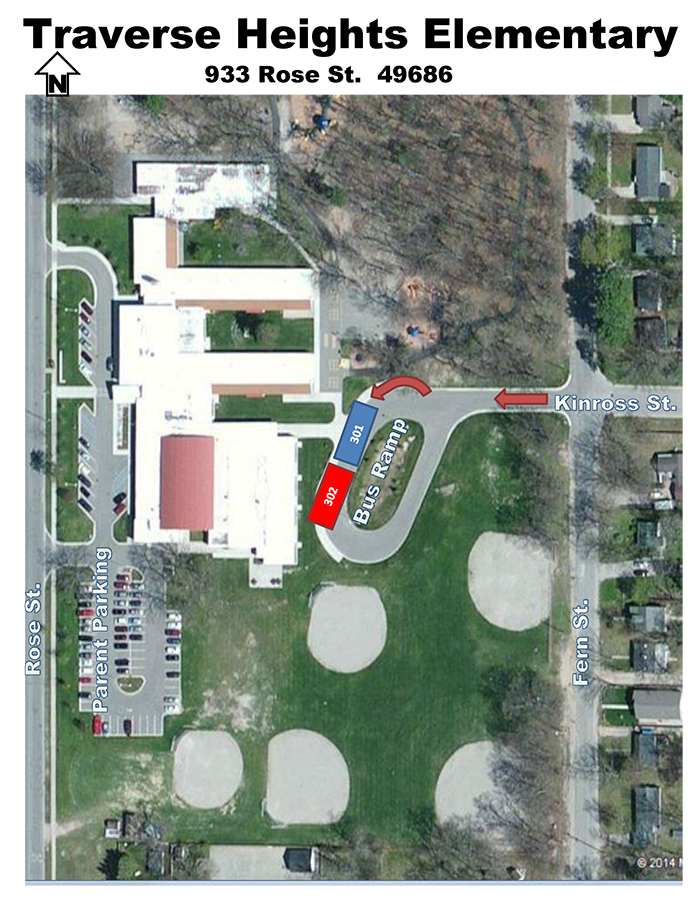 Westwoods Elementary School
Westwoods Elementary School Bus Ramp Map – Dismissal: 3:56 PM – Departure: 4:03 PM (Half Day Dismissal: 12:07 PM | Early Release Dismissal: 1:56 PM)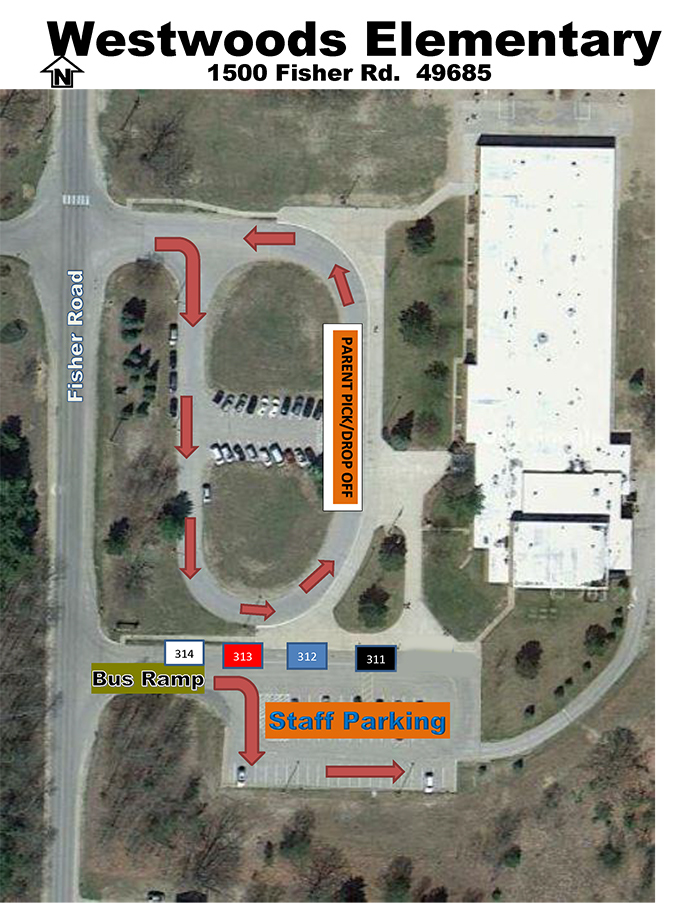 Willow Hill Elementary School
Willow Hill Elementary School Bus Ramp Map – Dismissal: 3:56 PM – Departure: 4:03 PM (Half Day Dismissal: 12:07 PM | Early Release Dismissal: 1:56 PM)