Bus Ramp Parking Maps
Viewing Your Student's Bus Route via Traversa Ride 360
Beginning with the 2023-24 school year, Traverse City Area Public Schools will be utilizing a new transportation routing software system, known as Traversa. Busing information will no longer be available via the PowerSchool Parent Portal, but through the

Traversa Ride 360 website or app which allows parents to easily access their child's routing information, view transportation alerts, and send messages to the dispatch office.
To access your child's bus route information through Traversa Ride 360, you will first need to create a Ride 360 account.
Getting Started With Traversa Ride 360
Have your student's TCAPS ID number readily available. This number can be found on your student's ID badge, from your PowerSchool Parent Portal, or by contacting your school office.

Read the Traversa Ride 360 instructions to set up your account via website (https://MITraverseCityAPS.myridek12.tylerapp.com/) or by downloading the Traversa Ride 360 app.

School District = Traverse City Area Public Schools




Student Information Needed = Student ID Number, Student First Nam
Check Your Routing Information Frequently
Please note that bus stops and/or pick up/drop off times may change throughout the school year should new students need to be added to existing routes. Although we will do our best to keep you informed, it may not always be possible for us to let you know of time/stop changes in advance. We recommend that you check this information frequently throughout the school year, especially during the first few weeks of the school year.
For More Information
For more information or assistance with your child's busing or setting up your Traversa Ride 360 account, please contact the transportation department at 231.933.1933.
School Start & Dismissal Information
Shuttle Bus Schedule
Middle School Bus Ramp Parking Maps
East Middle School AM Shuttles Depart 7:27 AM – School Starts 7:40 AM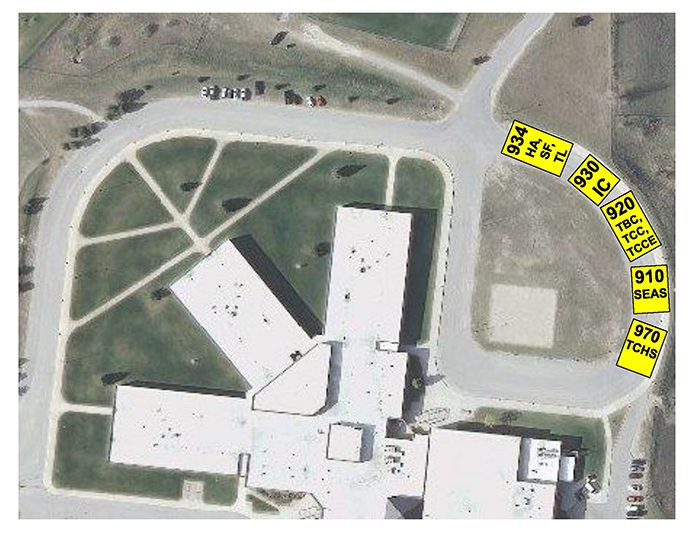 East Middle School PM Bus Pick Up Map – Dismissal 2:35 PM – Departure: 2:42 PM (Half Day Dismissal: 10:46 AM | Early Release Dismissal: 12:35 PM)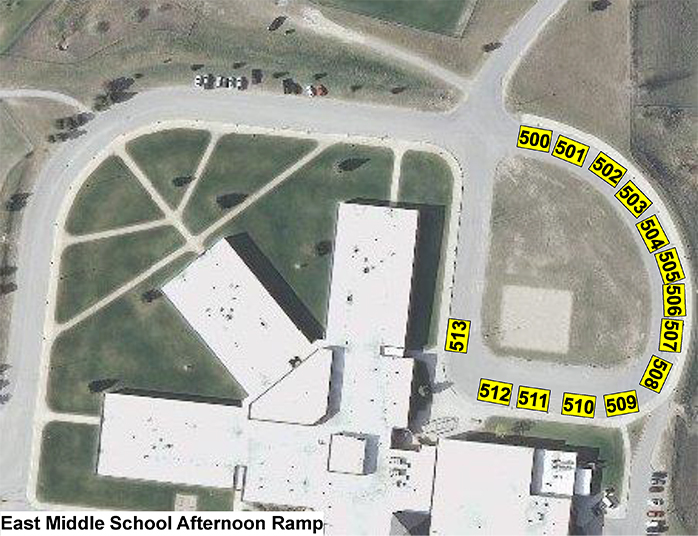 West Middle School AM Shuttles Depart 7:27 AM – School Starts 7:40 AM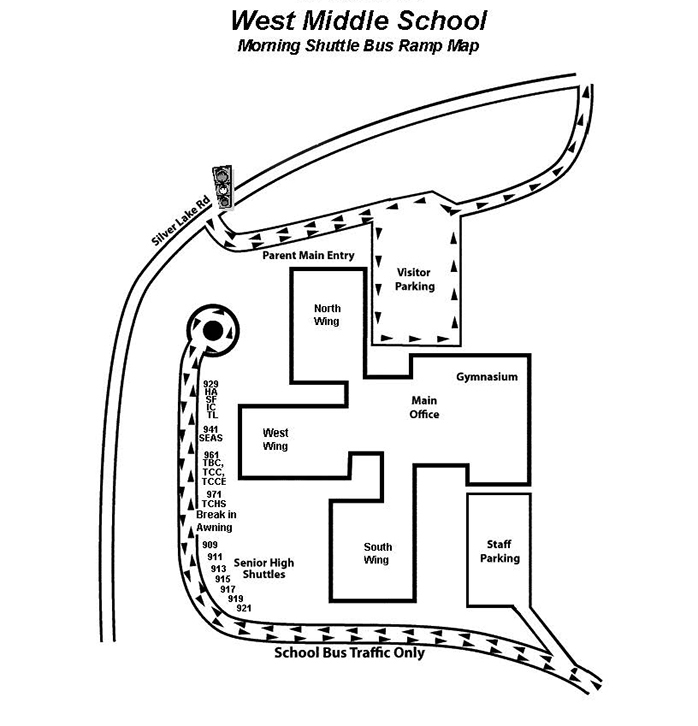 West Middle School PM Bus Drop Off Map – Dismissal: 2:35 PM – Departure: 2:42 PM (Half Day Dismissal: 10:46 AM | Early Release Dismissal: 12:35 PM)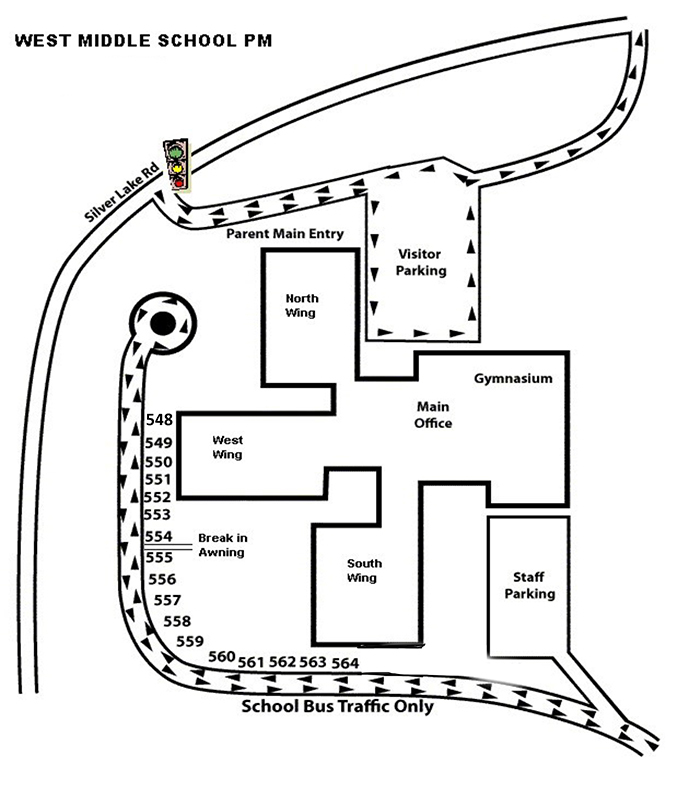 High School Bus Ramp Parking Maps
Central High School PM Bus Pick Up Map – Dismissal: 3:00 PM – Departure: 3:07 PM (Half Day Dismissal: 11:11 AM | Early Release Dismissal 1:00 PM)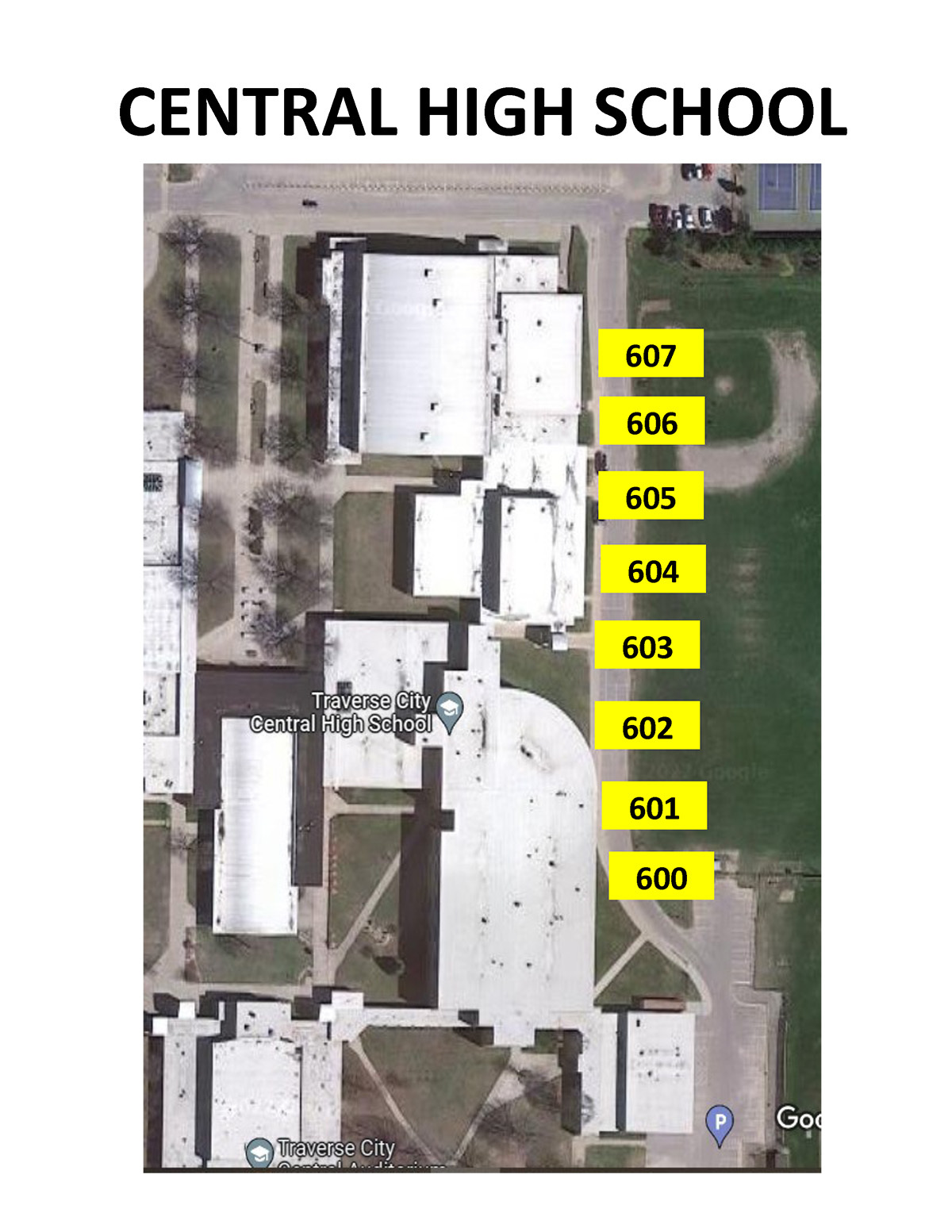 Traverse City High School
TC High School Bus Pick Up Map – Dismissal: 2:45 PM – Departure: 2:50 PM (Half Day Dismissal: 10:56 AM | Early Release Dismissal 12:45 PM)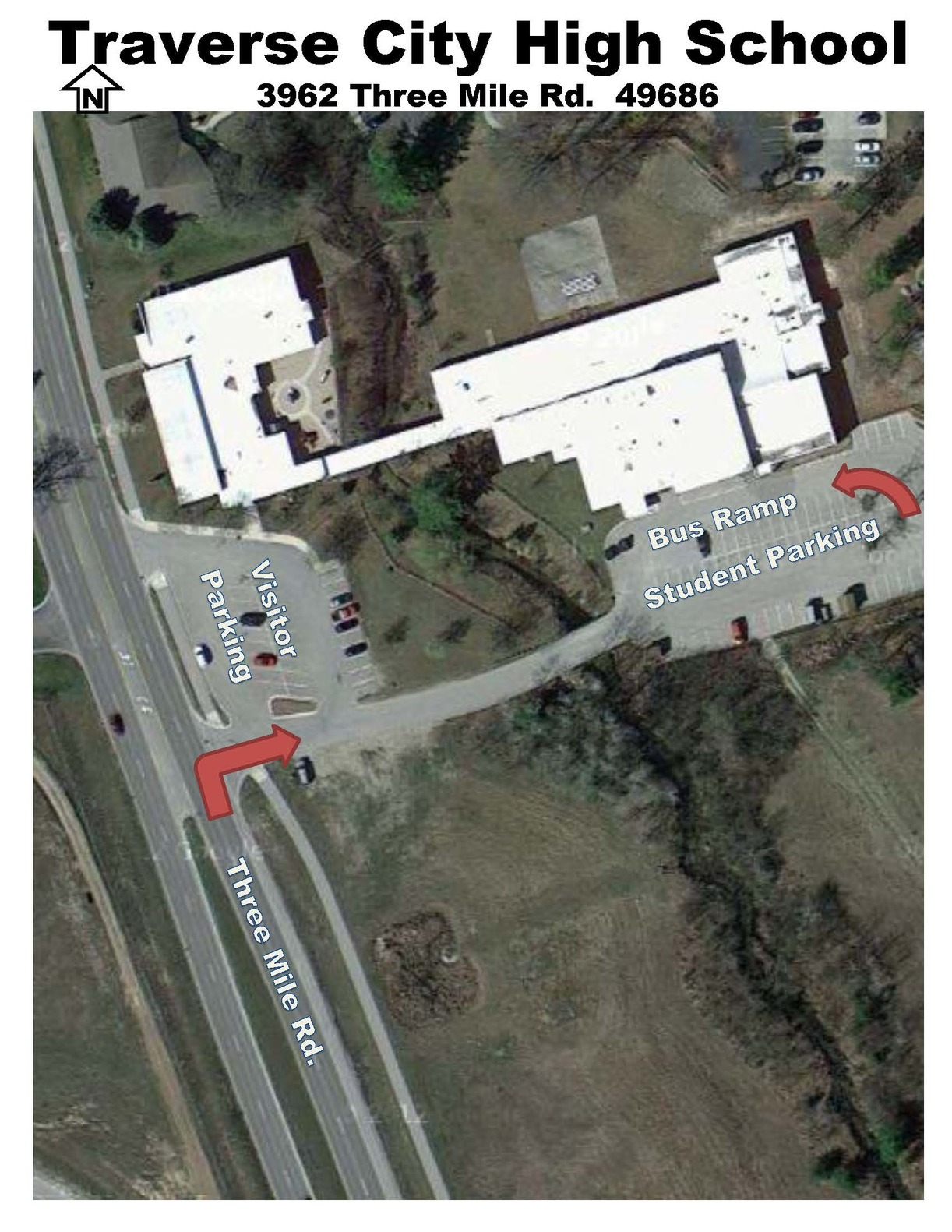 TC West Senior High School
West Senior High School PM Bus Pick Up Map – Dismissal: 3:00 PM – Departure: 3:20 PM (Half Day Dismissal: 11:11 AM | Early Release Dismissal 1:00 PM)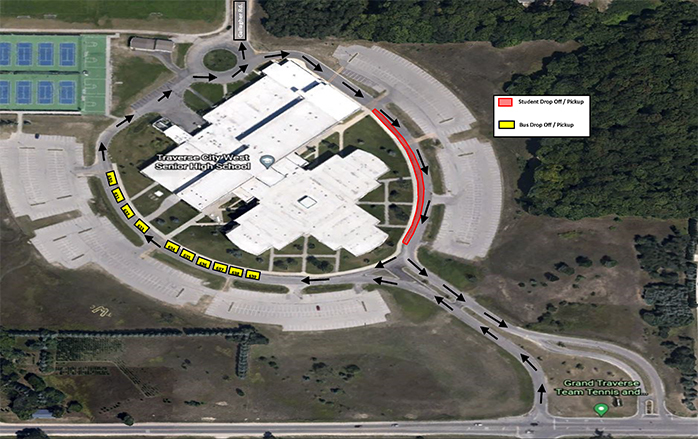 Print WSH Afternoon Bus Ramp Map
Elementary School Bus Ramp Parking Maps
Blair Elementary School Bus Ramp Map – Dismissal: 4:00 PM – Departure: 4:07 PM (Half Day Dismissal: 12:11 PM | Early Release Dismissal: 2:00 PM)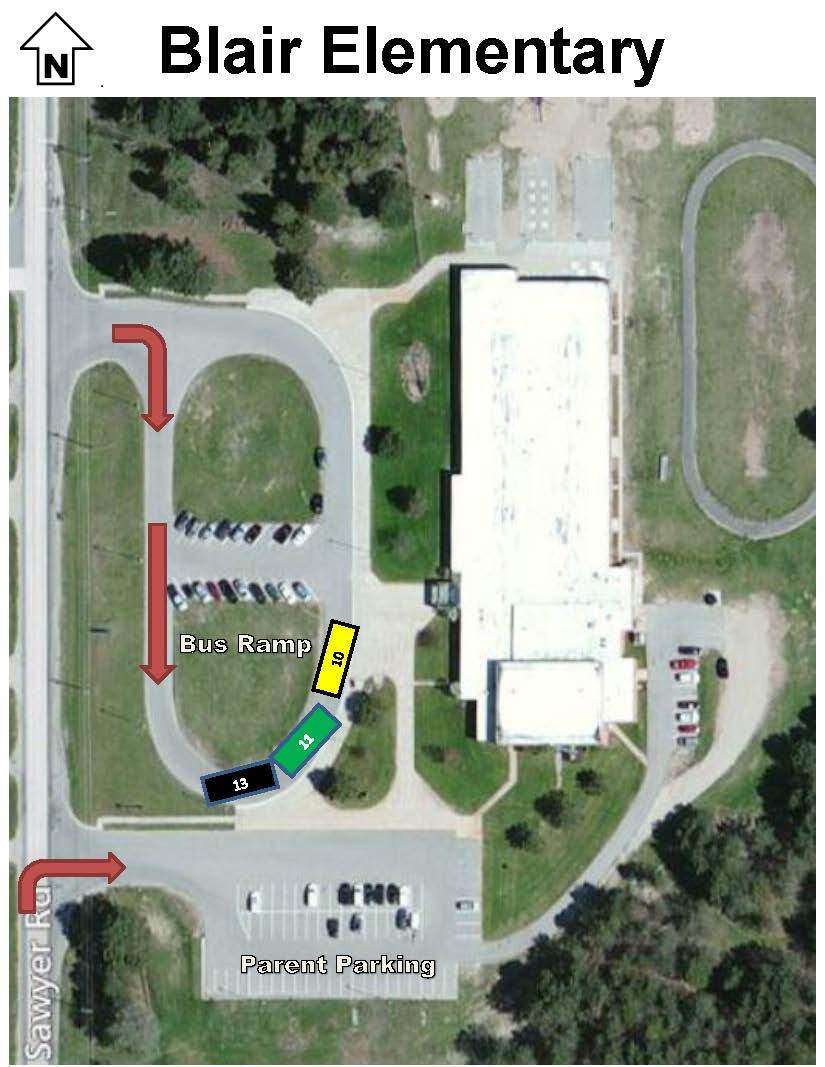 Central Grade School Bus Ramp Map – Dismissal: 3:11 PM – Departure: 3:18 PM (Half Day Dismissal: 11:22 AM | Early Release Dismissal: 1:11 PM)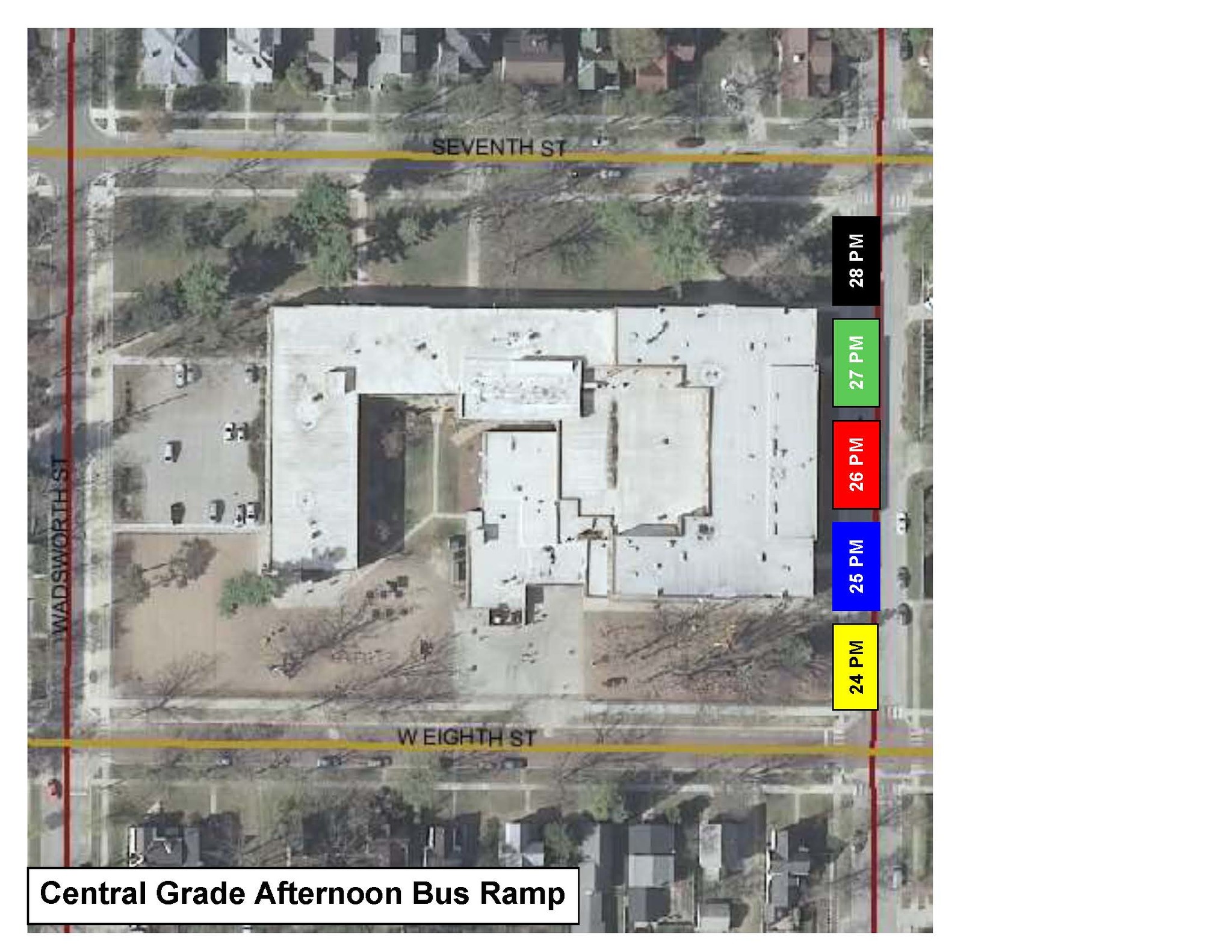 Cherry Knoll Elementary School
Cherry Knoll Elementary School Afternoon Bus Ramp Map – Dismissal: 3:56 PM – Departure: 4:03 PM (Half Day Dismissal: 12:07 PM | Early Release Dismissal: 1:56 PM)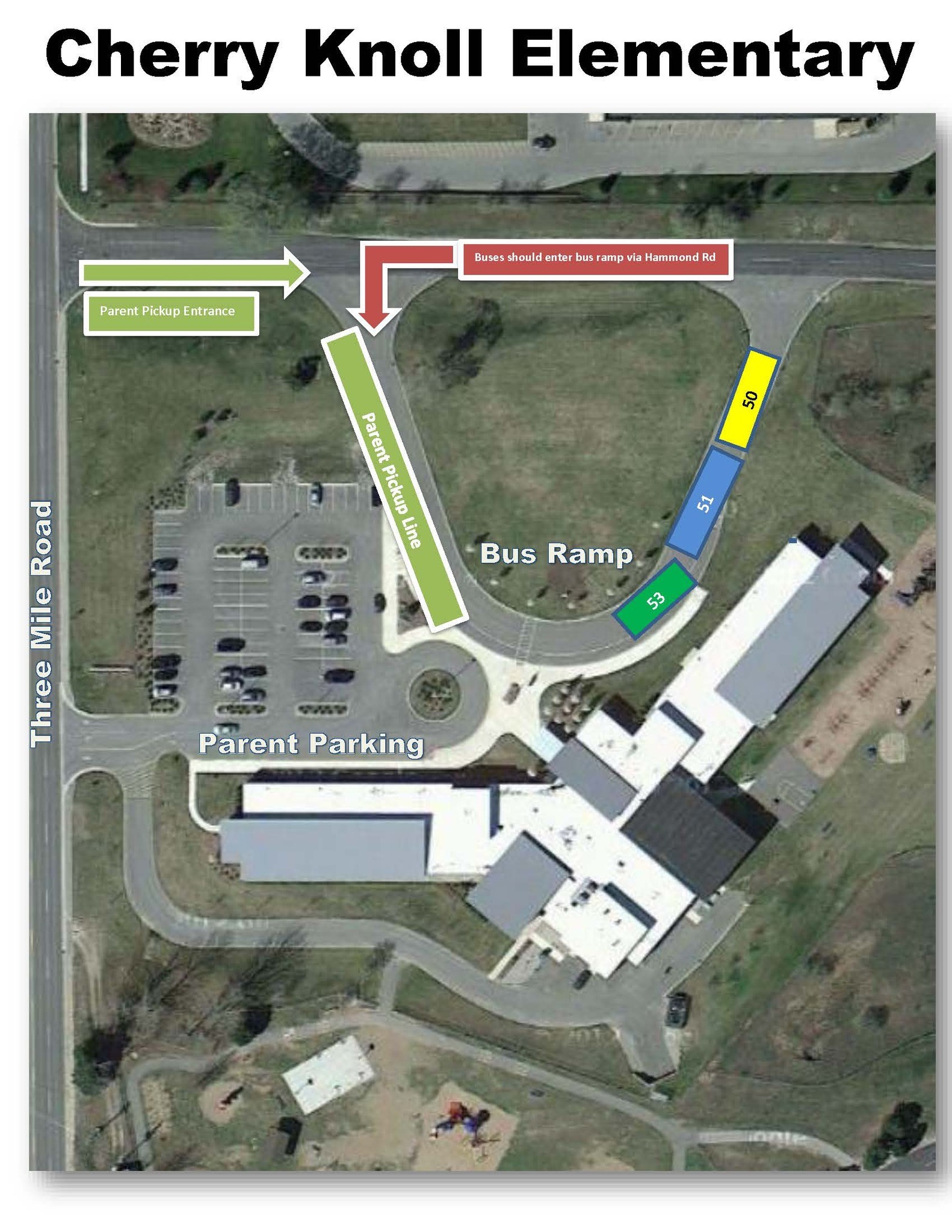 Courtade Elementary School
Courtade Elementary School Bus Ramp Map – Dismissal: 3:56 PM – Departure: 4:03 PM (Half Day Dismissal: 12:07 PM | Early Release Dismissal: 1:56 PM)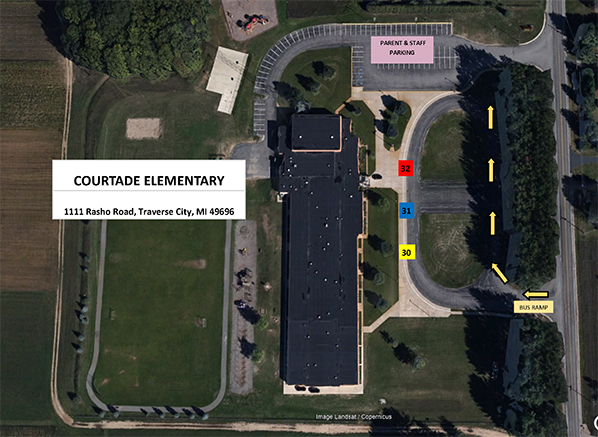 Eastern Elementary School
Eastern Elementary School Bus Ramp Map – Dismissal: 3:56 PM – Departure: 4:03 PM (Half Day Dismissal: 12:07 PM | Early Release Dismissal 1:56 PM)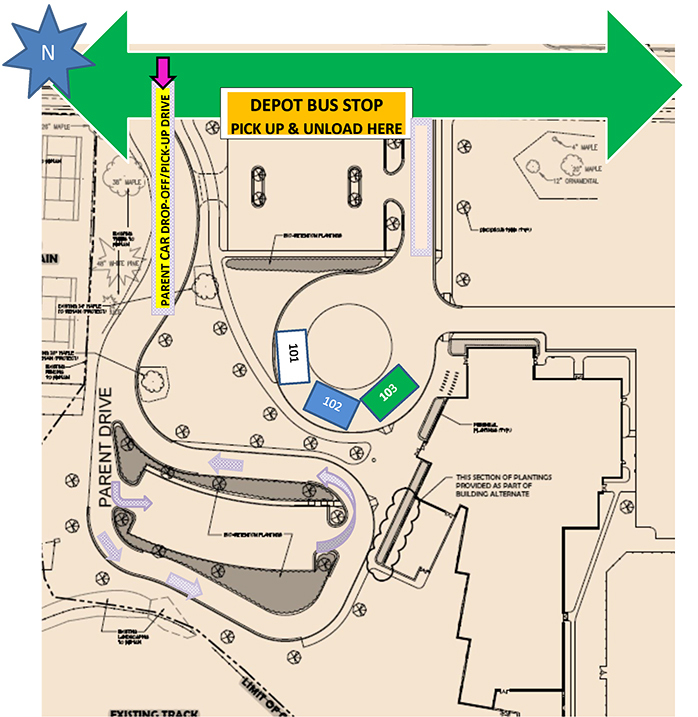 Long Lake Elementary School
Long Lake Elementary School Bus Ramp Map – Dismissal: 4:01 PM – Departure: 4:08 PM (Half Day Dismissal: 12:12 PM | Early Release Dismissal: 2:01 PM)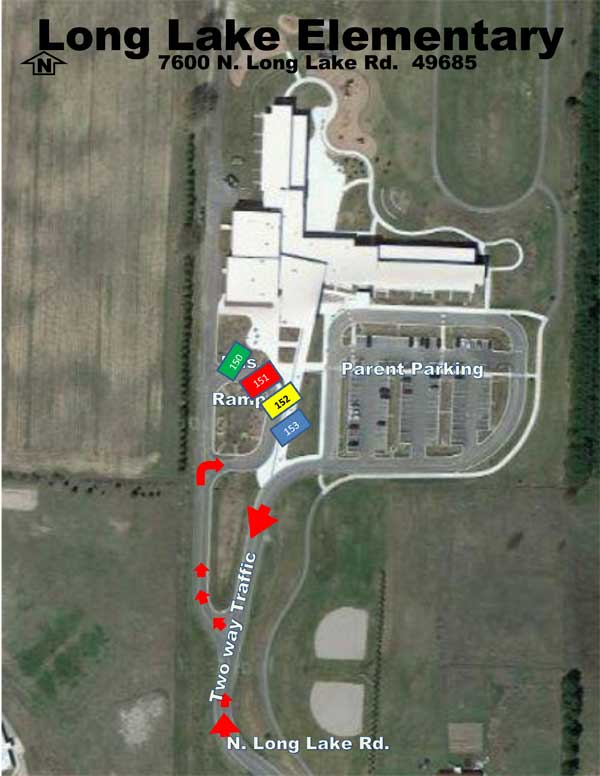 Silver Lake Elementary School
Silver Lake Elementary School Afternoon Bus Ramp Map – Dismissal: 3:26 PM – Departure: 3:33 PM (Half Day Dismissal: 11:37 AM | Early Release Dismissal: 1:26 PM)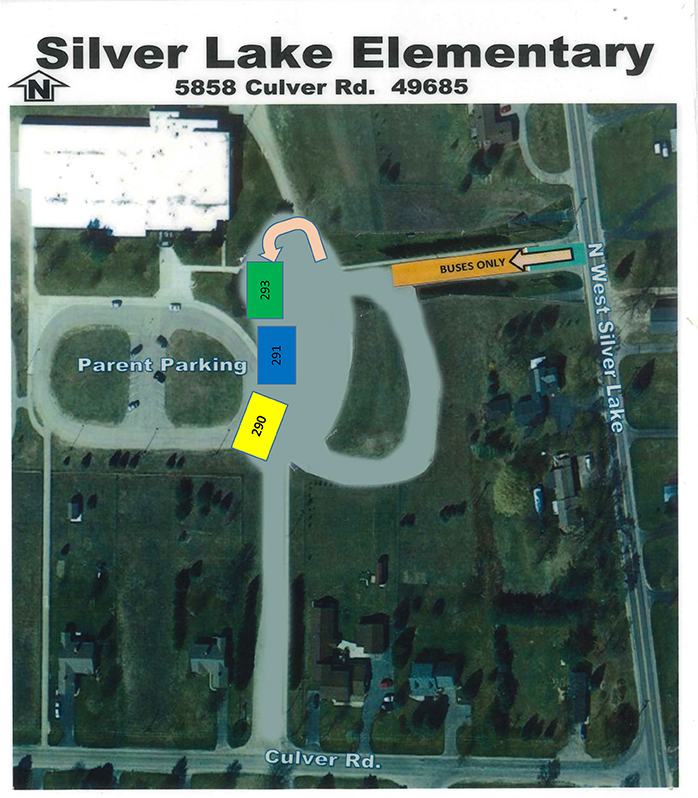 Traverse Heights Elementary School
Traverse Heights Elementary School Bus Ramp Map – Dismissal: 3:15 PM – Departure: 3:22 PM (Half Day Dismissal: 11:26 AM | Early Release Dismissal: 1:15 PM)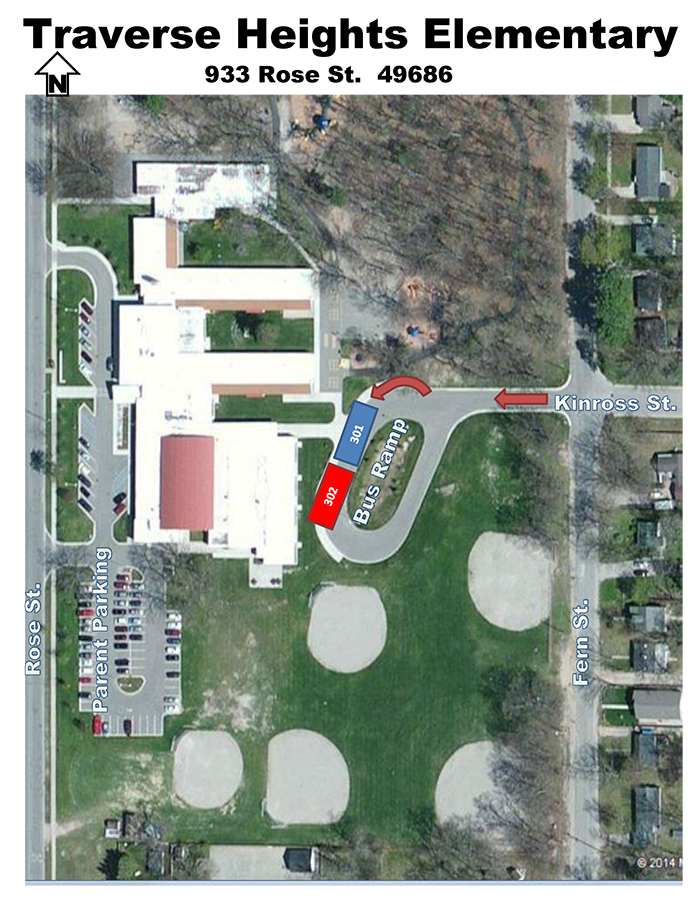 Westwoods Elementary School
Westwoods Elementary School Bus Ramp Map – Dismissal: 3:56 PM – Departure: 4:03 PM (Half Day Dismissal: 12:07 PM | Early Release Dismissal: 1:56 PM)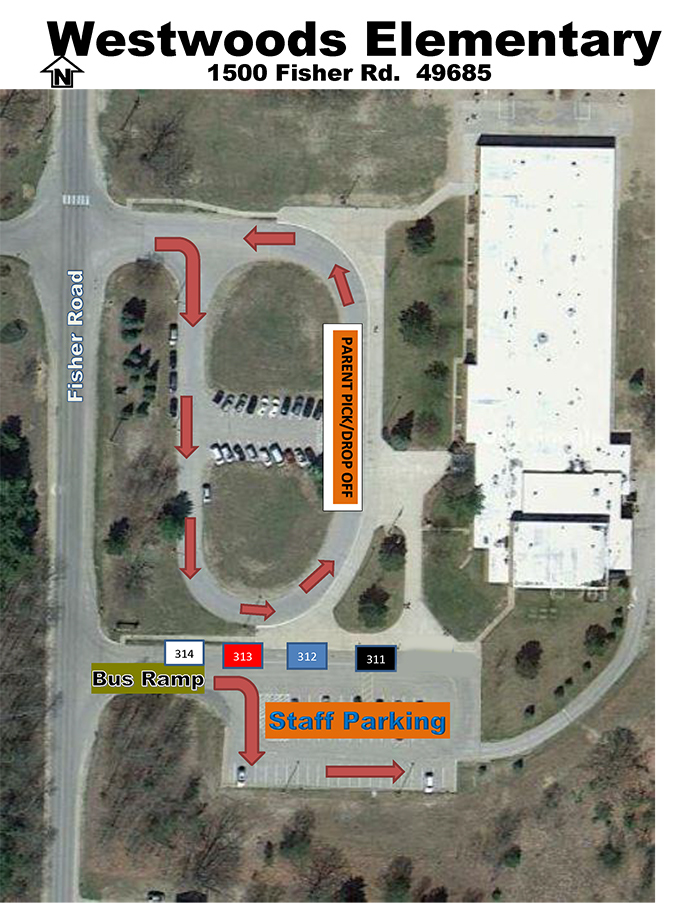 Willow Hill Elementary School
Willow Hill Elementary School Bus Ramp Map – Dismissal: 3:56 PM – Departure: 4:03 PM (Half Day Dismissal: 12:07 PM | Early Release Dismissal: 1:56 PM)