Student Programs
TC West Senior High School offers multiple avenues for students to find their passion and get involved throughout their high school journey.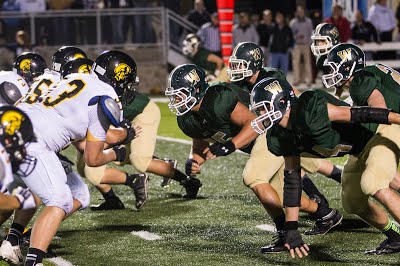 Athletic Office Contact Information
Telephone: 231.933.7780
Jason Carmien, Athletic Director
Amy Rickenberg, Assistant


www.tcwestathletics.org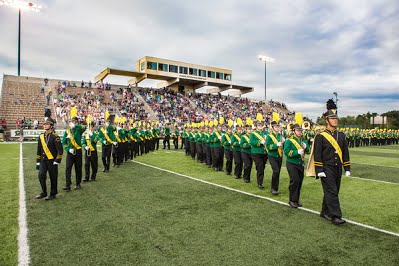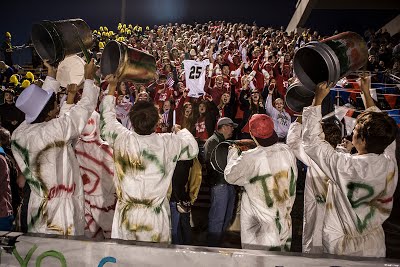 TC West Class Council
Class Council projects include the school store, prom, homecoming, food pantry, GoodWill bins, and recognition & communication. Class Council teacher advisors are:
9th Grade - Mr.

Zenner

(

B216

)
10th Grade -Mrs. Watrous (B203)
11th Grade -Mrs. Kramer (

B205)

12th Grade - Mrs. Clone (

A116

)
Traverse City West Senior High School offers many clubs and activities for students.

View Complete List of WSH Student Clubs and Activites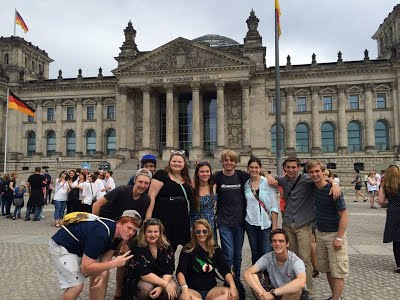 Traverse City West Senior High offers Global Programs. Please contact any of our advisors for more information on these programs:

Learn more about becoming a host family today!
Traverse City West Senior High School's award-winning student newspaper,

The Occidentalist, has received top honors in front page design and news reporting through the Michigan Interscholastic Press Association. Students work to produce a quality, professional newspaper.
Karlee Humphry, Advisor
SCI-MA-TECH
The purpose of TCAPS' enhanced science, math and technology program called SCI-MA-TECH is to enrich the quality of education by inspiring and challenging students through an individualized and integrated curriculum.
SCI-MA-TECH has a rigorous curriculum that engages students through participation in exciting and innovative explorations designed to fully prepare them for success in post-secondary education and beyond. Learn more about the SCI-MA-TECH program.
Robotics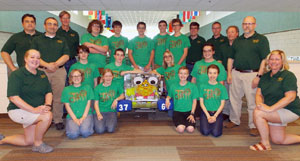 Titan robotics at West Senior High School is dedicated to providing engaging and fun student experiences that enable individuals to reach their full potential in the fields of science, technology, engineering and mathematics (STEM), while they develop the knowledge and skills vital to success in the 21st Century.
Titan robotics exists to help students focus on practical and accessible ways of experiencing dynamic hands-on STEM educational activities in as many varieties as possible. Mixing the excitement and motivation associated with competition and real-world applications of mathematics and science concepts through the use of the engineering design process, Titan robotics focuses on addressing current educational and societal needs on many levels.
For more information, contact Mentor/Teacher Mark Skodack.

Learn more about Titan Robotics and how you can get involved

Student Senate is a student government organization at West Senior High. It is a class that meets every day during fourth hour, and is comprised of representatives from each grade, as well as an Executive Board. Senate puts on activities throughout the school and community and works with other school and student groups to promote and run events. Each member participates in community service as well. Some projects run by senate include: basketball, volleyball, and other sports tournaments, Holiday Idol, dances, and pep rallies! Student senate also organizes all Student Sections, and our Bleacher Creatures are recognized by the MHSAA year after year as one of the top student sections in the state in the Battle of the Fans competition.
For more information, please contact Student Senate Advisor Darren Frechette at 231.933.7777.
Past Production - "Sweeney Todd"
Contact Information
Minda Nyquist, Theatre Director: 231.933.7730
WSH Box Office: 231.933.7509
Past Production - "Imaginary Invalid"

View the Vocal Calendar

Contact Information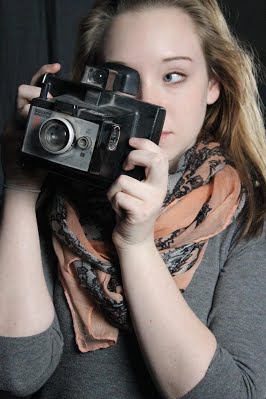 Traverse City West Senior High takes on an all-inclusive, real-world media class. AVA takes students with advanced skills and interests in the arts, design, social media and film and video. Students then strengthen their talents & knowledge so they may be applied for real-world professional solutions. For more information, contact AVA Instructor Melissa Clone.
Website includes information on senior photos purchasing, advertising and contact information.
Senior photo submission deadline: October 20, 2017 by 3 PM
For more information, contact Yearbook Advisor Melissa Clone.