Counseling Center & Student Services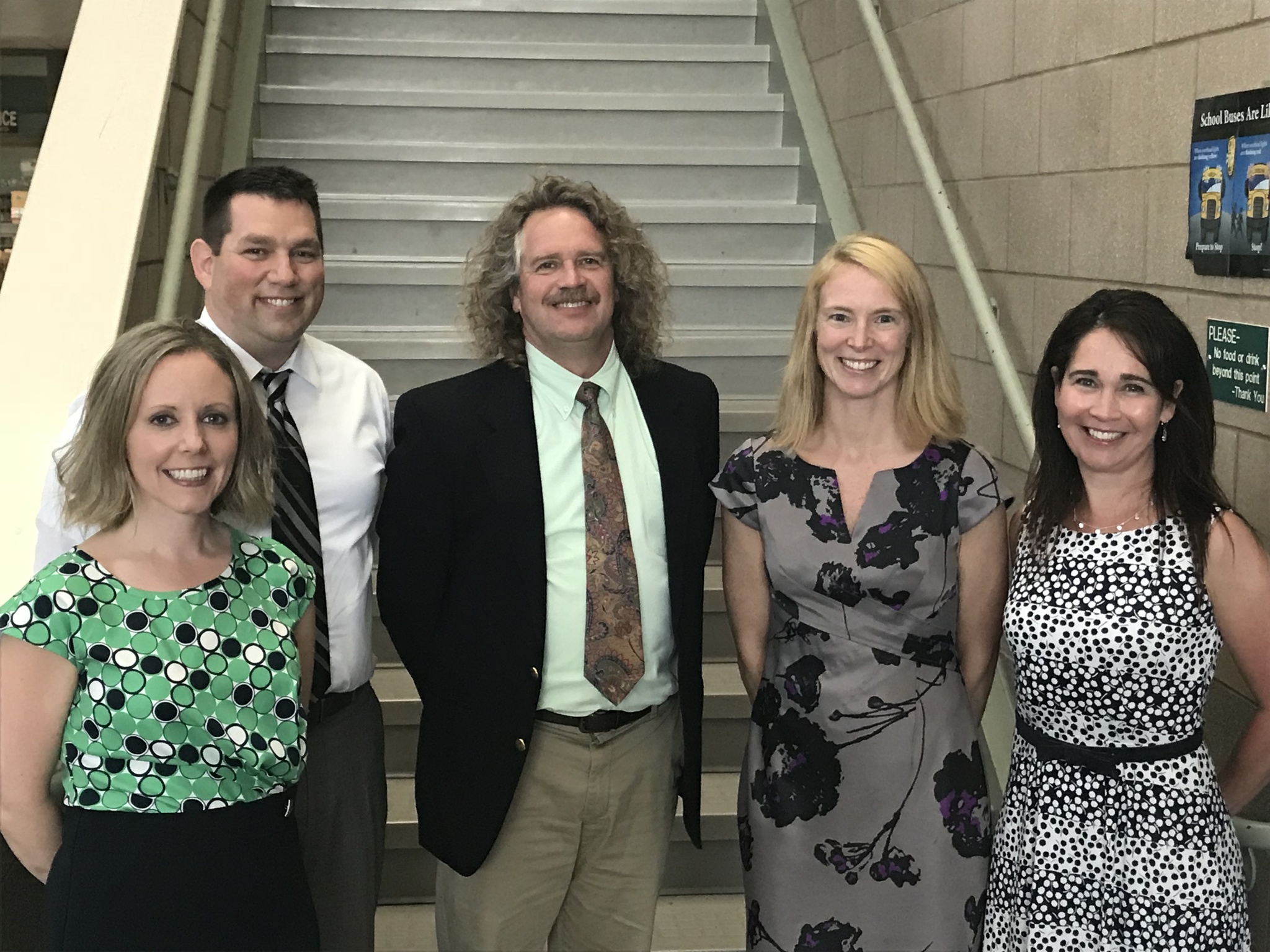 Need an appointment with your counselor?

Request that appointment through our Online Appointment Request system.
Obtaining a Student Work Permit
Student Work Permits
Per Governor Gretchen Whitmer's

Executive Order 2020-140 that took effect on June 30, 2020, and expires on July 31, 2020, school districts are permitted to continue to complete work permits by remote/electronic means due to COVID-19. Therefore, TCAPS is processing work permits remotely through email through July 31, 2020. Following is the District's temporary process:
Student obtains a copy of the appropriate blank work permit form from his/her employer or by using the appropriate link below (based on student age). The requirements of printing on colored paper, front to back have been temporarily lifted by Executive Order 2020-140):

Link to Work Permit for students ages 16 or 17

Link to Work Permit for students under 16 years of age

Student completes Section 1.

Student takes the form to his/her employer.

Employer completes Section 2.

IfStudent sends completed form to his/her school as an email attachment (i.e., scanned document or photograph). If student is unable to email form as an attachment please contact Tammy Brunan for assistance.


School reviews the work permit, confirms information with the student's PowerSchool record, and completes Section 3 of the work permit.

School emails the student the completed and signed work permit.

Student prints the completed work permit and takes it to his/her employer.

While the email method is preferred, as an alternative to the email process, a student may still present his/her work permit and school ID card in person at his/her school's main office during the summer months Monday through Thursday, between the hours of 9:00 a.m. and 2:00 p.m, or at the Tompkins Boardman Administration Center (412 Webster Street, Traverse City, MI 49686) in the Human Resources office on the first floor, Monday through Thursday, 8:00 a.m. to 5:00 p.m. PLEASE NOTE, A FACE MASK IS REQUIRED TO ENTER ANY TCAPS SCHOOL BUILDING OR THE ADMINISTRATION CENTER, AND SOCIAL DISTANCING MUST BE PRACTICED WHILE IN THE BUILDING.

If you have questions about this process or need further assistance, please email your school contact as listed above or call Human Resources at 231.933.1710.
Class of 2020 Graduation Information
Enrollment Information and Forms
General Information
Class Rank
A student's cumulative grade point average is used to determine the student's rank in class. The grade point average is computed by dividing the total accumulated honor points by the number of credits attempted. Only courses graded on the A - F scale are used in this computation. Class rank is no longer used; however, a percentile standing is determined.
Course Scheduling
The courses in this catalog will be scheduled only if registration figures indicate a sufficient enrollment demand for the course. Student selections made at registration are final. Before planning the high school program, students are to review graduation requirements with their parents. During the second semester of each school year, students meet with their counselors to discuss and finalize their course selections for the following year. At this time, counselors urge students to examine their total high school program, taking into consideration their personalities, interests, abilities, and post-secondary education and career plans. Students take copies of their course selections to their parents for approval and signature. It is the student's responsibility to return the parent-approved course selection sheet to the counselor.
Proficiency Test
The Michigan High School Proficiency Tests (HSPT) in Mathematics, Science, Reading, and Writing have been developed by the Michigan Department of Education to measure what all students should know and be able to do in each of the subject areas by the end of the tenth grade. Each test is based upon the Model Core Curriculum approved by the State Board of Education in 1991. The tests have been designed to emphasize real world applications and problem solving. By Michigan law, every student has the opportunity to earn a state endorsement in the separate areas of Mathematics, Science, and Communication Arts. Endorsements are granted based on criteria established by the Michigan Department of Education.
Schedule Change Request and Withdrawal
Every effort is made to determine the most appropriate courses for students commensurate with their needs, interests, and capabilities. Class and teacher assignments are arranged to accommodate courses selected by students. Therefore, any request for a schedule change will be considered only for the most compelling of reasons. Such reasons are: (1) your schedule does not include the courses and alternate courses previously approved by parents and counselor. (2) Your schedule does not include a requirement for graduation, which must be made this year. If your schedule contains such an error or omission, see your counselor before regular classes begin in the fall. During the year, withdrawal from courses and schedule changes are quite rare, but may be justifiable under certain circumstances. The following guidelines apply: Any decisions regarding withdrawals from scheduled courses should involve the student, his or her parents, and his or her counselor and schedule changes cannot occur after the end of the second week of the semester.
The intent of this policy is to arrive at decisions in the best interest of the student based upon the involvement of both the student and parents, and the judgment of the professional staff. The policy also seeks to prevent students from sampling subjects without providing sufficient effort required for successful achievement.
Preparing for the Future
The high school curriculum focuses on preparing students for the adult roles of:
Citizen
Lifelong Learner
Consumer
Family Member
Worker
A high school diploma alone is no longer a ticket to a good job. It is expected, in the year 2000, 65% of the jobs in America will require two years of education beyond high school. Whether a two-year technical program, or a traditional four-year college degree is chosen, a strong academic plan incorporating theory and application of learning is important. The President's Council of Four Year State Universities in Michigan recommends for admission: Four years of english, Three years of math, Two years of science, Three years of social studies, Three years of a foreign language, Two years of a performing or fine arts. The high schools offer a variety of services and programs to help students prepare for the future:
A counseling staff and programs that will assist in making decisions about the future.
A Career Information Center
An employability skills program
Portfolios, which are a collection of your best efforts
Classes at the Career Tech Center
Dual Enrollment at Northwestern Michigan College
Post-Secondary Focus Areas
Students entering Traverse City high schools will not only experience new buildings, but also a new curriculum framework designed to bring more rigor and relevance for all students. These changes are part of a five-year site-based school improvement project, which began in 1994 through school improvement, and has pulled together students, parents, educators, and business people to reorganize our curriculum. Traverse City Area Public Schools secondary students are encouraged to select one of these six preferences for their post-secondary work:
Manufacturing, Engineering & Technologies
Health
Trade and Business
Arts and Communications
Professional and Public Services
Natural Sciences and Resources
Our staff and community have identified skills and knowledge needed to be successful in each of these focus areas. Counselors now can share the recommendations of this group with our students and their families. The students will also use this information to:
Assist with course selection at the high schools
NMC and the Career-Tech Center
Explore post-secondary education opportunities
Keep abreast of scholarship opportunities
Arrange job shadow opportunities
Apply for internships
Participate in special programming during the school year
Be informed about apprenticeship opportunities
Attend specific community event
Network with other students who have similar interests.
Counseling & Student Services Staff
TC West Senior High School
5376 N. Long Lake Road
Traverse City, MI 49685