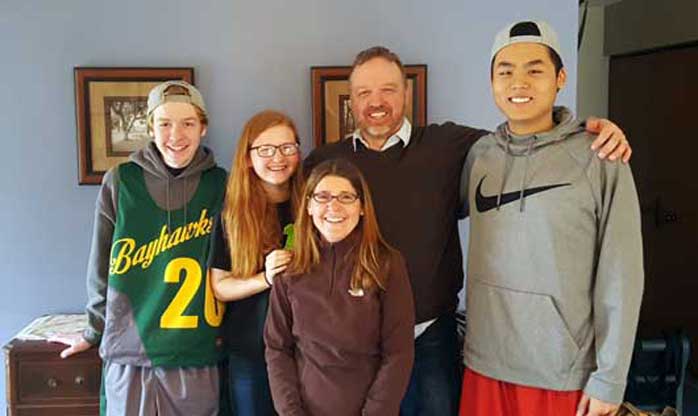 Host Family Information
Become A Host Family
TCAPS International Program host families are ambassadors for TCAPS and Traverse City. These actively involved, generous families open their homes to international students from around the world. In doing so, TCAPS host families are able to expose their families to diverse cultures, share in exciting experiences, and join a network of supportive families. To help offset costs, TCAPS host families that host students from our "Academic Year in America" program, receive a $650 monthly stipend.
Becoming a Host Family
Hosting a student can be an incredibly rewarding experience! Extend your family in a second culture. Students and families who engage in this international exchange program will broaden horizons and become friends with those who grew up in a different country, speak a different language, and have different habits and expectations. Providing a home for an international student enriches intercultural perspectives for your family as well as your visiting student. For more information, contact Karyn Hertel at 231.933.1790 or hertelka@tcaps.net.
Why Host a Student?
Promote mutual respect and understanding among people from around the world
Sharing other cultures allows us to appreciate each other
Build life-long international friendships
Learn about international customs, traditions, language, and culture – without leaving home
Prepare your family for tomorrow's global world
What Does it Cost?
When volunteering to be a host family through the TCAPS International Exchange Program, your obligation is to provide meals and lodging for your new family member. Visiting students will participate in the school lunch program and take TCAPS regular bus transportation to and from school. International exchange students will have spending money of their own for souvenirs.
Apply Today