Parents & Students
Below you will find information, resources and links to the most commonly asked for information.
Incoming 9th Grade and New Students:
Incoming 9th Grade & New Student Information for Spring 2021
TCAPS

2020-2021 Safe Start Plan

Visit www.tcaps.net/safestart to view TCAPS' 2020-2021 Safe Start Plan and watch a health and safety protocols video showing some of the new precautions put into place in preparation for for the new school year. Additional information will be shared on this page throughout the school year.
2020-21 K-12 Course Catalog
TCAPS offers both in-person and 100% virtual learning options for students in grades K-12. View TCAPS' 2020-21 K-12 Course Catalog here.

9th Grade/New Student Orientation Night Slide Presentation
2021-2022 Course Registration
Common Forms, Documents & Resources
Forms
Documents
Resources
PowerSchool Public Portal (Grades)
PowerSchool Public Portal can be accessed by both students and parents to view class schedules, keep track of grades and attendance, set up email notifications, and receive comments from teachers.
Lunch Information
Find Out if You Qualify for Free/Discounted Meals
TCAPS is proud to offer healthy meals to our students every school day. Children need healthy meals to fuel their learning and your child(ren) may qualify for free or reduced meal benefits.
Whether or not your child plans to participate in the free and/or reduced meals program, the information is vital for the district. It is used not only to determine meal prices for qualifying families, but it is also used as part of the application process for a number of grants and other opportunities TCAPS participates in. We are pleased to be able to offer qualifying families with free or discounted meal rates, so if you think your family might qualify, please

apply today.
Snow Days
There are multiple ways you can find out if school is closed due to inclement weather:
All local radio and televisions stations announce school closings on a regular basis
Call the bus hotline - 231.933.1955
Visit the district website or the school website. A pop up will come on the screen if there is a closing alert (pop up blocker must be turned off)
Want more information? View

Snow Day FAQs
MYLead Annual Youth Leadership Conferences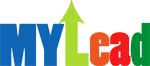 Michigan Youth Leadership (MYLead) is planning conferences that are hosted exclusively for high school sophomores. Established as a premiere leadership development organization in Michigan, MYLead has been around for over a decade. As an organization, MYLead's goal is to motivate and enable the youth of Michigan to make a positive impact on our communities through leadership and service. Through participation in a leadership-packed weekend, MYLead provides sophomores with tools and resources necessary to identify and hone their potential. Students walk away with added direction, motivation and enthusiasm. Conference activities include motivational speakers, panel discussions, group activities, team building exercises and much more. Learn more by visiting the

MYLead website.