Parents & Students
School Pictures 2019

Timeless Image Order Packet

Timeless Image Preorder Online - Enter Code 4126
Summer Assignments 2019
West Side Story
Common Forms, Documents & Resources
Forms
Documents
Resources
PowerSchool Public Portal (Grades)
PowerSchool Public Portal can be accessed by both students and parents to view class schedules, keep track of grades and attendance, set up email notifications, and receive comments from teachers.
Lunch Information
Find Out if You Qualify for Free/Discounted Meals
TCAPS is proud to offer healthy meals to our students every school day. Children need healthy meals to fuel their learning and your child(ren) may qualify for free or reduced meal benefits.
Whether or not your child plans to participate in the free and/or reduced meals program, the information is vital for the district. It is used not only to determine meal prices for qualifying families, but it is also used as part of the application process for a number of grants and other opportunities TCAPS participates in. We are pleased to be able to offer qualifying families with free or discounted meal rates, so if you think your family might qualify, please

apply today.
Snow Days
There are multiple ways you can find out if school is closed due to inclement weather:
All local radio and televisions stations announce school closings on a regular basis
Call the bus hotline - 231.933.1955
Visit the district website or the school website. A pop up will come on the screen if there is a closing alert (pop up blocker must be turned off)
Want more information? View

Snow Day FAQs
Busing & Transportation
If your busing needs change at any time, please contact your school office or call the transportation department at 231.933.1933 for more information.
Enrollment Information
New Student Enrollment Information
For enrollment information, please contact TC Central registrar Michelle Morrison at 231.933.6541.
Before a student is actually enrolled at the high school we must have the following information:
Transcript of grades/classes earned to-date from previous school(s)

Immunization/Health Record in accordance with TCAPS Board Policy & State Statute (must be on file before student can receive schedule or attend) View Immunization Requirements

Certified Birth Certificate or other birth document along with a Birth Affidavit form

Proof of Residency in the Central High School attendance area (i.e. gas bill or lease) or a release (Schools of Choice form) from school district of residence

Release of Information card (if applicable)

Legal documentation for Custody/Guardianship/Court Ward status if applicable
Please contact Michelle Morrison at 231.933.6541 if your son/daughter will be enrolling at Central High School. An appointment will be scheduled after all above information has been provided.

For additional information and enrollment forms, please visit the

TCAPS Enrollment Information webpage.
Translation Services
Translation of any documents, or during any meeting, will be provided for any parent who requests translating. The process to request translation is:
Contact your school and make a request. The school will then make the request through the Human Resources Department, and a translator will be provided.
A school may use the Tele-Interpreter Service if no translator is available, or if translation services are an immediate need.
Volunteering
Throughout the school year, Central High School looks for parent volunteers to help in various positions. If you are interested in volunteering, please complete our

Parent Volunteer Form. Thank you for your support!
MYLead Annual Youth Leadership Conferences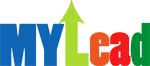 Michigan Youth Leadership (MYLead) is planning conferences that are hosted exclusively for high school sophomores. Established as a premiere leadership development organization in Michigan, MYLead has been around for over a decade. As an organization, MYLead's goal is to motivate and enable the youth of Michigan to make a positive impact on our communities through leadership and service. Through participation in a leadership-packed weekend, MYLead provides sophomores with tools and resources necessary to identify and hone their potential. Students walk away with added direction, motivation and enthusiasm. Conference activities include motivational speakers, panel discussions, group activities, team building exercises and much more. Learn more by visiting the

MYLead website.