English 12 - Research
All the tools and tips you will need to successfully complete your 12B research project!
Local Sources
Try these sources for information on local issues.
Local Libraries & Archives
Osterlin Library on NMCs campus has a wealth of local information in the form of old newspapers to government documents and a college archive full of pictures, documents and artifacts in the basement. You may need help to use these resources, but just ask. The librarians at NMC are very helpful and willing to show you the ropes!
Traverse Area District Library is the easiest place to access old, old newspapers and TCAPS school records from back as far as the late 1800s. Go to the 2nd floor reference area and ask for help. Be persistent and let the librarian on duty know you need help! They also have this online archive to pictures taken locally - very cool.
History Center of Traverse City includes a museum and photo archives as well as TCAPS memorabilia. You may want to call and make an appointment before you come in, but for local history, you can't beat it!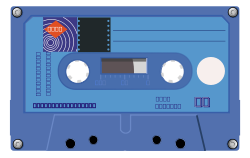 You need to include a local focus in your proposal and a personal interview is a great way to start that process. Consider the possibility of interviewing a government official or someone else who knows a lot about your topic from a local perspective. Interviews will be cited as sources for papers. Consult your government entity's website or ask your instructor or librarian for help.