Library Media Center
Research Databases
Password when prompted: school

Gale PowerSearch: Power search ALL of our databases and the Michigan eLibrary at once.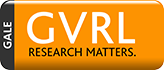 Gale Virtual Reference Library: Enjoy unlimited access to top reference eBooks.
World History in Context: For those seeking contextual information on hundreds of the most significant people, events and topics in World History.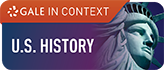 U.S. History in Context: Contextual content on significant people, events and topics in US History.


Research in Context: Reference content covering a range of the most studied topics including cultures, government, people, U.S. and world history, literature and more.


Opposing Viewpoints in Context covering today's hottest social issues.
Online Resources

Pros & Cons of Controversial Issues: Find your issue and information to support both pros and cons.

USA.gov: Portal to government documents, statistics, laws, etc. for federal government and all 50 states.

National Archives: Governmental records of all kinds, from artwork and literary manuscripts to military records and pensions.

Library of Congress: Access primary documents of all kinds: photos, letters, music, maps, interviews, etc.

Webster Dictionary: Dictionary, thesaurus, word of the day, words at play, quizzes and much more.
Citation Resources

OttoBib: MLA, APA, & Chicago style formatting (requires ISBN)

KnightCite: MLA, APA, & Chicago style formatting

Citation Machine: MLA, APA & Chicago style formatting
Purdue Online Writing Lab

MLA Citations

APA Citations

Understanding MLA Style (8th Edition, 2016 updates)
Other Libraries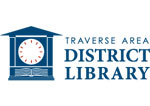 Traverse Area District Library (TADL): Search a variety of research databases, books, videos, and more.
MeL: Offers a core set of databases, ebooks, and millions of articles from over 45,000 indexed magazines and newspapers. Directions

YA Book Permission Form
At times, a student will be advised to seek parent/guardian permission before reading a YA (Young Adult) book since it is intended for a more mature audience. Please complete the

YA Book Permission Form so the LMC staff will be aware of how to proceed. Thank you for your continued interest in your student's reading habits.