Library Media Center
Other Libraries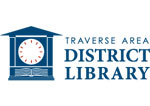 Traverse Area District Library (TADL): Search a variety of research databases, books, videos, and more.

Video Tutorial: Accessing/Using TADL's Digital Collection
MeL: Offers a core set of databases, ebooks, and millions of articles from over 45,000 indexed magazines and newspapers. Directions

Video Tutorial: Accessing/Using NoveList K-8 Plus
Research Databases
Password when prompted: school


Gale PowerSearch: Power search ALL of our databases and the Michigan eLibrary at once.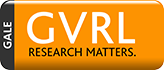 Gale Virtual Reference Library: Enjoy unlimited access to top reference eBooks.

World History in Context: For those seeking contextual information on hundreds of the most significant people, events and topics in World History.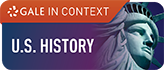 U.S. History in Context: Contextual content on significant people, events and topics in US History.


Research in Context: Reference content covering a range of the most studied topics including cultures, government, people, U.S. and world history, literature and more.


Opposing Viewpoints in Context covering today's hottest social issues.
Online Resources

Pros & Cons of Controversial Issues: Find your issue and information to support both pros and cons.

USA.gov: Portal to government documents, statistics, laws, etc. for federal government and all 50 states.

National Archives: Governmental records of all kinds, from artwork and literary manuscripts to military records and pensions.

Library of Congress: Access primary documents of all kinds: photos, letters, music, maps, interviews, etc.

Webster Dictionary: Dictionary, thesaurus, word of the day, words at play, quizzes and much more.
Citation Resources

OttoBib: MLA, APA, & Chicago style formatting (requires ISBN)

KnightCite: MLA, APA, & Chicago style formatting

Citation Machine: MLA, APA & Chicago style formatting
Purdue Online Writing Lab

MLA Citations

APA Citations

Understanding MLA Style (8th Edition, 2016 updates)