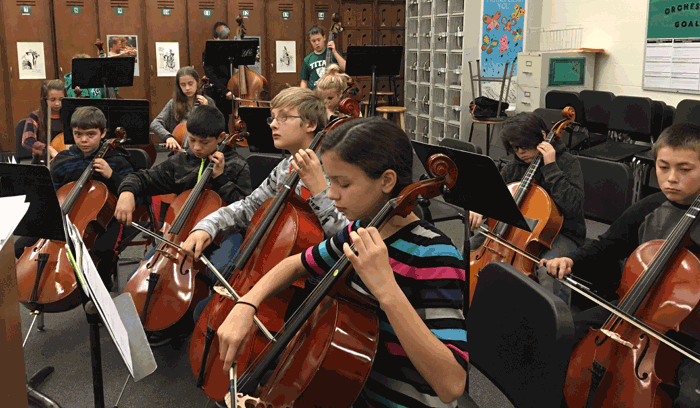 Welcome to West Middle School
Home of the Titans!
Traverse City West Middle School, serving students in sixth through eighth grade, is one of two middle schools in the Traverse City Area Public Schools (TCAPS) district.
TC West's wide range of academic, arts, and athletic programs provide students an opportunity to discover their passions. From academically talented classes to outstanding music and art programs, students are challenged to reach their potential in an engaging learning environment.
Students at West also have opportunities to participate in service-learning activities such as Project Greenagers, where students partner with community organizations that service natural resources in the region. The annual community service project allows students to serve the community in a hands-on way and to connect their experience to classroom curriculum.
Our Mission
Promoting academic excellence, diversity, personal and civic responsibility with enthusiasm for lifelong learning.
Points of Pride
TC West is recognized as a Michigan Green School, which means the school has achieved environmental goals including protecting the air, land, water, and animals through good ecological practices and teaching of educational stewardship.
Students in all grade levels have the opportunity to participate in National History Day.
West Middle School hosts an annual senior social that includes entertainment, food and fun. This event allows middle school students to engage with the community's senior citizens in a fun and positive atmosphere.