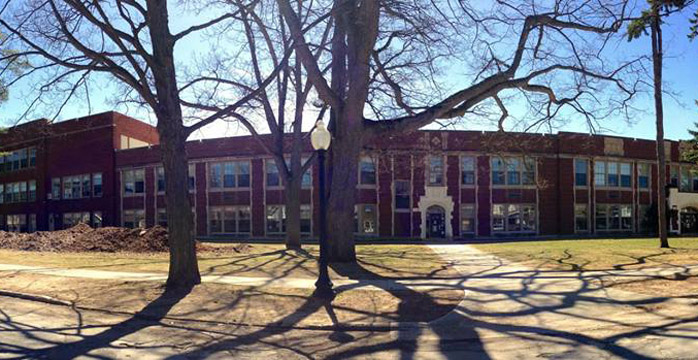 Welcome to Central Grade School
Home of the Super Stars!
The historic Central Grade School is located in the heart of Traverse City's Central Neighborhood Historic District. The school has been in operation since 1874, and is the oldest neighborhood school within the Traverse City Area Public Schools (TCAPS) district. The current building was built in 1934 and includes Lars Hockstad Auditorium, which is used by both the school district and the community for performances and events each year.
Central Grade School serves preschool through 5th grade students and offers a wide range of educational programs to fit all learning styles and abilities. The school houses the district's Talented & Gifted (TAG) program, three preschool programs – Great Start Readiness Program (GSRP), tuition-based preschool, and Early Childhood Special Education Preschool (ECSE) – and a variety of other programs and activities.
Talented & Gifted Program
TCAPS' Talented and Gifted Program (TAG), provides a learning community where each student is surrounded by a peer group of academically talented and gifted learners throughout the day. This unique environment is one of the key elements identified as being essential to a successful talented and gifted education program. TCAPS' TAG program provides essential peer stimuli allowing children to learn and share their ideas as well as enhances their emotional growth.
Special programs for identified talented and gifted students are available for students in grades 4 through 12. In grades 4-5, students identified as talented and gifted are offered the opportunity to attend a magnet school located at Central Grade School. At the middle school level, Academically Talented (AT) classes are offered in the four core academic areas: math, science, social studies and language arts. Each middle school offers one class in each subject at each grade level for students in the Talented and Gifted Program. At the high school level, Honors and Advanced Placement (AP) classes are offered in almost all curricular areas, and many students may pursue honors level courses, at Northwestern Michigan College.
Central Grade School is the only elementary school in the TCAPS district to have its very own auditorium. Lars Hockstad Auditorium, named after a former TCAPS teacher and administrator, is not only used for many student performances throughout the year, but also serves as a community venue for events such as the Traverse City Film Festival, Rotary Show, MSU Acca-fellas and so much more. The auditorium seats an audience of just over 800 and provides a beautiful atmosphere for any event. To learn more about hosting an event at Lars Hockstad, please contact TCAPS operations at 231.933.1950.
History of Central Grade School
The first Central School building was a two-story wooden structure located at the current site of the playground. The floor plan for the lower grades was similar to what it is today, with the big exception of the high school classrooms, which were interspersed with the upper elementary classrooms on the first and second floors. The school band practiced, perched on crates, in a former boiler room. Graduation exercises took place on the school lawn. On Memorial Day, though school was not in session, children would meet at their school and march, carrying a small flag to the cemetery, with drummers keeping step. The 1922 red brick addition, including Lars Hockstad Auditorium and the "big" gym, were built to accommodate the growing Central High School population. In 1936, a red brick Central School was rebuilt on the ashes of the original light brick school after a devastating fire.
Information from Grand Traverse Herald, By: Julius Petertyl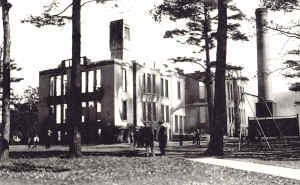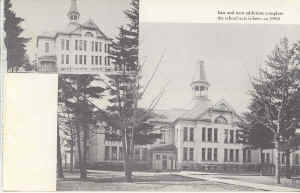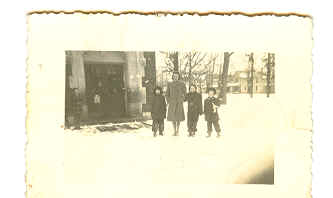 Our Mission
To enable students and families to achieve their fullest potential by promoting lifelong learning, cultivating talents of valued community members, and developing skills to face the challenges of our changing environment.