Welcome to Central High School
Home of the Trojans!
Located at the base of Old Mission Peninsula, Traverse City Central High School is one of three high schools in the Traverse City Area Public Schools (TCAPS) district.
Central High School offers many exciting classroom opportunities that translate into real world skills. Robotics, yearbook, school newspaper, broadcasting, marketing, and many more electives are offered to students; not to mention the countless art and music options available. With their close proximity to the local college, dual enrollment is a viable option for all students meeting the necessary requirements. Early College and Advanced Placement classes are also offered.
As a larger high school, Central High School utilizes a Small Learning Communities (SLCs) approach that transforms the school into smaller, close-knit academies where students can find their voice, experience increased personalization, and where educational standards are enhanced through teacher collaboration. Through SLCs, students develop close, personal relationships with both peers and educators alike. The SLC model allows students to pursue their interests and passions in an academic environment that establishes the interconnectedness and importance of a child's educational experience. Learn more about SLCs and the academy structure at Central High School.
TC Central Among the Top 5% in the State!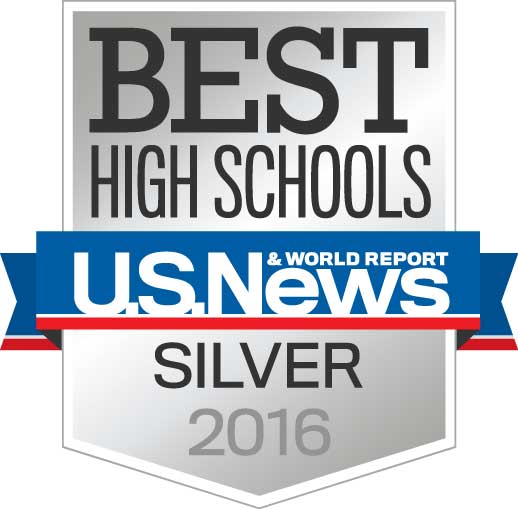 We are extremely proud that TC Central continues to be ranked among the best high schools in the nation by both The Washington Post and U.S. News & World Report.
For the 5th consecutive year, TC Central has been recognized as a "Best High School" by U.S News & World Report for helping students build a strong foundation for a successful future. On its 2016 Best High Schools Report, U.S. News & World Report ranked TC Central at #46 out of more than 850 high schools in Michigan, with only 259 Michigan schools making the list.
Traverse City Central High School ranked #25 in the state on The Washington Post's "2016 Most Challenging High Schools" list. Only about 10 percent of the approximately 22,000 U.S. public high schools earned placement on the 2016 list. The Most Challenging High Schools list is designed to identify schools that have done the best job in encouraging all students to take college-level courses and tests. This is the 6th consecutive year that TC Central has been recognized as a "Most Challenging High School."
Our Mission
To be a nurturing community of learners, ensuring that all young adults become responsible, productive, self-expressive individuals able to achieve their full potential through a safe, learner-centered cooperative partnership that celebrates diversity, creativity, and excellence.