Library Media Center
Online Catalogs

Destiny Online Catalog

TCAPS Virtual Library: ebooks and audio books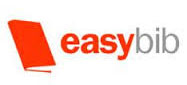 If asked for a username and password on any of the sites below, use the following information:Username: school | Password: school
Gale PowerSearch: Discover all of the great content available at your library right here. Search for any term and find articles from thousands of magazines, journals and books or video/podcast content from numerous outfits. Your search should always start here. Power search multiple databases at once: Gale Virtual Reference Library, General Reference Center Gold, Opposing Viewpoints In Context, and Student Edition.
Gale Virtual Reference Library is a database of encyclopedias and specialized reference sources for multidisciplinary research. These reference materials once were accessible only in the library, but now you can access them online from the library or remotely 24/7.
World History in Context: For those seeking contextual information on hundreds of the most significant people, events and topics in World History. This tool merges Gale's authoritative reference content with full-text magazines, academic journals, news articles, primary source documents, images, videos, audio files and links to vetted websites organized into a user-friendly portal experience.
MeL offers a core set of over 40 subscription databases for Michigan residents. The $4.3 million worth of electonic resources includes millions of articles from over 45,000 indexed magazines and newspapers, close to 9,000 of which are full text. The ebook collection includes 15,000 full-text non-fiction titles.
Books & Authors: Looking for a good book, but not sure where to start? The who, what, where, when feature of this site lets you browse by character, subject, location and time period.