MI College Planning Workshops
About the Workshop
Vicki Beam, college planning specialist with Michigan College Planning, will be providing educational workshops on planning for college.
At the workshop, learn what you can do to potentially increase financial aid and also to help find the money to pay for college. Other topics include college funding strategies that work regardless of your income, making college funding rules work for you and not against you, and how to develop a college funding plan that is tailored to your family's situation. In addition, you will learn what colleges are looking for as they make their admissions decisions. This information can help you make any necessary adjustments to help your student get into the college of their choice.
The workshop will:
Provide a brief history of the cost of college
Show how to project the actual cost of college
Educate on the methods for saving for college
Outline the process for developing a good plan
Determine the likely total cost of college
Find methods to reduce that cost
Determine if financial, athletic or merit-based aid is likely
Educate on the steps to take now to be better prepared
Explain why it's important to start early
Review the college process – tips on how to become what colleges want
Discuss AP, Early College, and Dual Enrollment, and the impact they have
Prioritize sources for college expenses to protect your life savings
Workshop Dates/Locations
This workshop is being offered at the following schools on the following dates (all events begin at 6:30 PM and run until 7:30 PM unless otherwise noted):
Tuesday, March 17, 2020
West Senior High School Library

Thursday, March 19, 2020
Central High School Cafeteria

Thursday, April 16, 2020
Willow Hill Elementary School Library

Wednesday, April 22, 2020
East Middle School Library

Saturday, April 25, 2020
Central High School Cafeteria
9:30 AM - 10:30 AM

Tuesday, April 28, 2020
West Middle School Library

Thursday, May 7, 2020
Central High School Cafeteria

Tuesday, May 12, 2020
West Senior High School Library
By registering for this no-cost workshop, you'll automatically be entered in a drawing to win a gift card to Pearls, Red Mesa or Cafe Sante. Must be present to win.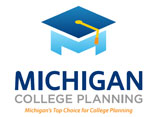 The workshop is presented by Michigan College Planning, a local organization that provides families with personalized service for their individual college and career goals. For more information, please contact Vicki Beam at 231.947.0203.