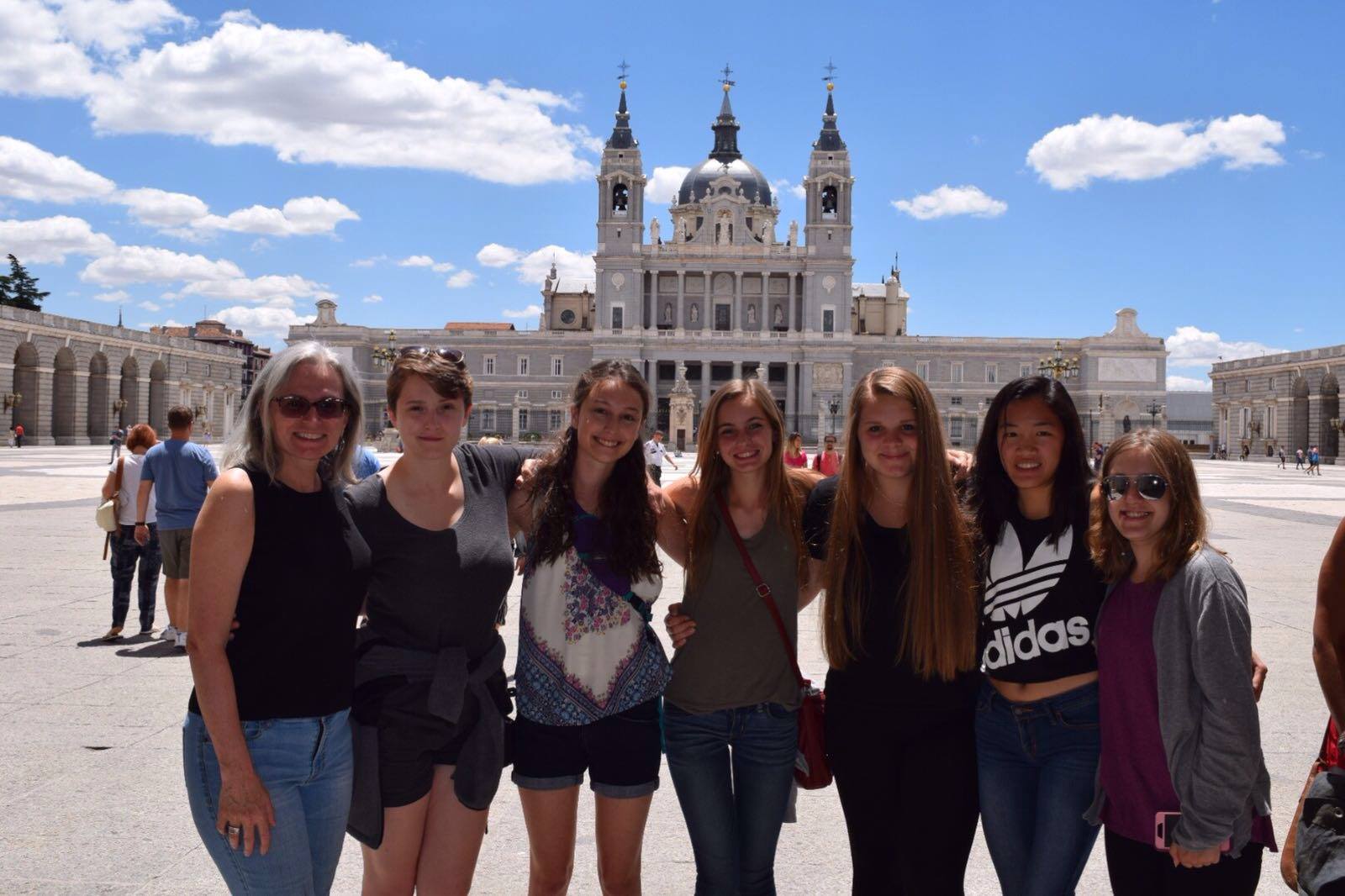 International Field Trips & Exchanges
TCAPS offers a variety of short-term exchanges, study abroad opportunities, and international service trips to its students. By participating in these educational trips, students are able to learn firsthand about different cultures and expand their horizons.
German American Partnership Program
TCAPS high school students learning German have the unique opportunity to participate in a short-term exchange at our partner school the Kaspar-Zeuss Gymnasium in Kronach, Germany. This exchange is known as the German American Partnership Program or GAPP, and the Goethe Institute and US Department of State help sponsor it.
The program is designed for German and American students to exchange and experience another culture, while applying their language skills. The students from Germany will come to the US, live with our families, and attend school; we in turn will do the same. This is an incredible opportunity for students to have the chance to experience German culture and enhance language skills by living with a family, attending school, and participating in educational field trips in and around Germany.
Exchange Information
The GAPP educational field trip typically takes place in late June and lasts approximately 3-4 weeks. Students attend the Kaspar-Zeuss Gymnasium, a university prep high school, for a minimum of two weeks. A typical school day for our students consists of shadowing their host brothers and sisters, giving presentations about the Grand Traverse region to classes in German and assisting in English classes. Our students also have the opportunity to participate in regional excursions to learn more about Franconia. Then in September of the same year, German students and teachers travel to Traverse City and stay with host families and attend West Senior High School for two weeks. While here they participate in field trips and learn about our region alongside our students.
If you are interested in more information regarding the program, please contact GAPP coordinator Kerry LaBonte at labonteke@tcaps.net. If you would like to support the program, please donate to GAAP program now.
About Kaspar-Zeuss Gymnasium
Kaspar-Zeuss Gymnasium is located in the heart of historic Kronach, Germany and has approximately 1000 students in grades 5-12. This university prep high school offers two educational paths one focusing on the natural sciences and technology and the other in languages. Along side these offerings Kaspar-Zeuss also offers art and sport classes.
About TC West Senior High School
Traverse City West Senior High is located just outside of Traverse City, Michigan. TC West serves approximately 1,700 students in grades 9-12 and has many academic offerings. West is well-known for its music programs, advanced placement classes and its athletics. There are many different extra-curricular activities available for students.
Japan Middle School Exchange Program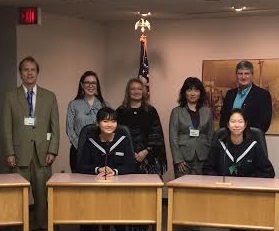 TCAPS, through the Traverse City and Koka Sister City program participates in an 8th grade exchange program with sister city, Koka, Japan. 2018 will see the celebration of 50 years of friendship between Michigan and Shiga, Japan. The purpose of this program is to promote friendship and understanding between Japanese and American middle school students. Exchanges are typically for a period of one week. Students stay with middle school host families and attend school with their host family student.

Learn more about the Sister City relationship .
Applications are available at:
Contact Information
Marci Perthes
231.933.8263
Jody Mackey
231.933.7490
Mexico Summer Global Service Trip
This Global Service trip to Guanajuato, Mexico differs from other global travel and exchange programs in that it is open to ALL students regardless of their previous world language exposure, and that it focuses on community service work. It will have particular benefits to students studying Spanish but is open to all, and would benefit all. This trip will provide students the opportunity to both grow as productive citizens of their world, while increasing their global competency through language study, volunteering, and living with host families to experience another culture. For this trip students will travel to Guanajuato, Mexico to become immersed in the language and culture, as well as participate in service projects at Buen Pastor, an orphanage for girls, and Corazon Canino, a dog refuge for wounded street dogs. Students will also attend Spanish language classes at a language institute. This school teaches to all levels - those with no previous experience in Spanish to upper level students who want to increase their proficiency and review already learned skills. Students will spend time with students their own age in a high school in Leon, Mexico who are learning English, with added opportunities to develop friendships there all year. Some cultural opportunities, side travel, and sight-seeing will be included in the itinerary, including a side trip to San Miguel de Allende to ride horses in Coyote Canyon. Students will attend musical performances and attend exhibits at local museums.
If you are interested in more information regarding the program, please contact the Global Service trip leader, Catherine Hansen at hansenca@tcaps.net.
2018 Spain Tour & Home-Stay Experience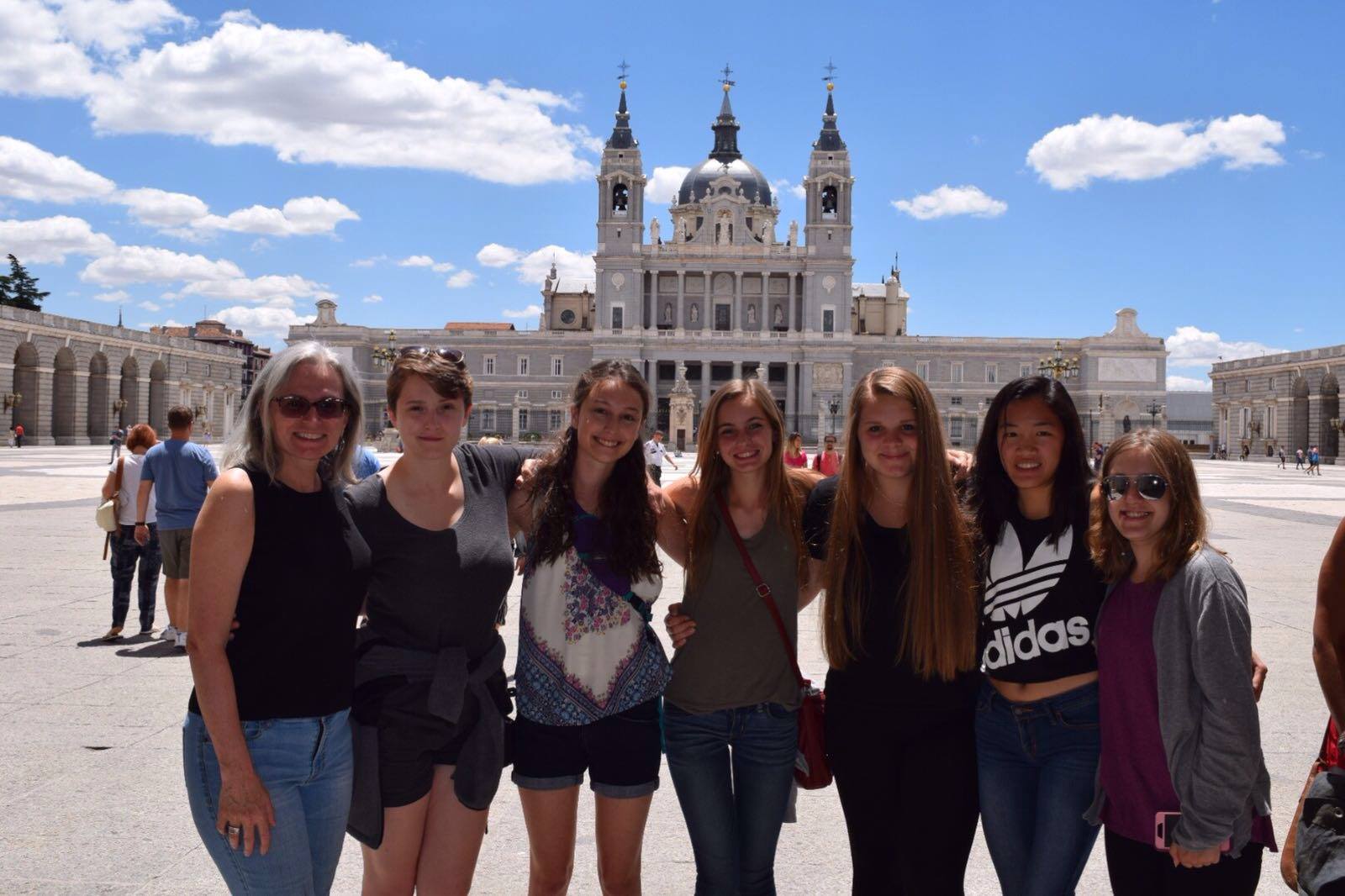 Spain Tour & Home-Stay Experience
Traverse City Area Public Schools offers high school students in grades 9 – 12 learning Spanish the unique opportunity of a short-term exchange at a partner school in Spain. Students must complete Level 3 Spanish or pass an interview in addition to a written placement test. The program is designed for students to experience another culture while simultaneously applying their language skills.
The TCAPS students attend a one-week language immersion program and continue on to a two-week homestay in El Escorial where they are matched with a Spanish student. Those Spanish students come to Traverse City for two weeks to live with our families in early September. This is an eye-opening, life-changing opportunity for students to experience Spanish culture and enhance language skills by living with a family, attending school, and participating in educational field trips in and around Spain.
If your student is not able to travel abroad to study, you can still experience another culture by hosting one of our Spanish students in September.
If you are interested in more information regarding the program, please contact the Spain Group Leader, Bryn Lynch at lynchbr@tcaps.net.