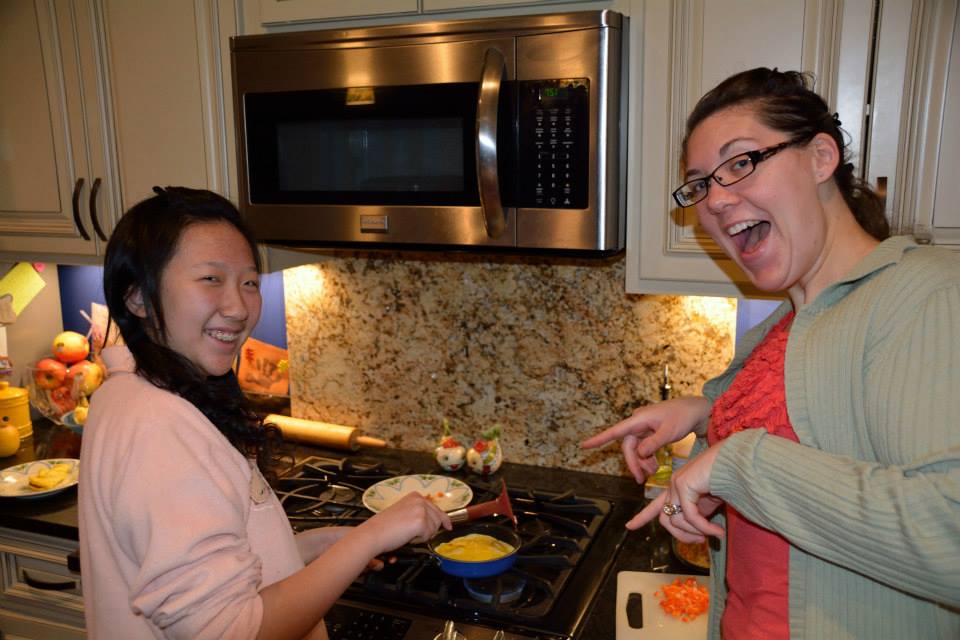 F-1 Student Visa Program
Your American High School Experience
The Academic Year in America allows students from all over the world to study at one of TCAPS nationally recognized high schools on an F1 visa for an academic year or the fall semester. This tuition-based program also gives qualifying students the opportunity to receive a TCAPS diploma. International students participate in clubs, sports teams, and stay with a host family for a total immersive experience.
Welcome to Traverse City Area Public Schools (TCAPS)! This information is for international students who are seeking a one-year or fall semester public high school experience.
TCAPS will accept students in grades 9, 10, 11, and 12 based on their completed transcripts. Students are not allowed to repeat a completed year of school. Only students in grades 11 and 12 are able to accumulate the necessary credit requirements to receive a high school diploma.
Students have the opportunity to attend either of the district's two high schools which have been authorized by the U.S. government to issue I-20 forms. Both high schools are recognized among the nation's "Most Challenging High Schools" and are ranked in the top 20 in Michigan by The Washington Post.
Visit each school's website to learn more about the many programs offered at each school:
Apply Now to Attend a TCAPS High School
Applying to Attend a TCAPS High School
Complete the online TCAPS application packet. Follow the steps outlined in the application for any New I-20 or F-1 Transfer Student.

The application period is March 1 through August 1 for the following school year for ANY new or transferring student.
The application packet must be accurate and complete (including supporting documents) by the August 1 deadline. This includes payment of the processing and tuition fees. Tuition for one year of attendance is $12,000 plus fees.
All applications are to be submitted electronically.

Once the application packet has been completed, TCAPS' International Programs Office will review the application to ensure the student is able to fulfill the requirements for acceptance.
Upon acceptance, an I-20 application form will be sent to the student for use in applying for an F-1 Student Visa.
Application Timeline
The acceptance and enrollment process may take some time , so apply early!
Getting the I-20 then applying for the F-1 student visa at the embassy can take a number of weeks.
The 2017-2018 school year begins on Tuesday, September 5, 2017 and ends on June 12, 2018. Students must be able to begin school on September 5, 2017 and are encouraged to arrive in Traverse City no later than August 20, 2018.
Applying for F-1 Student Visa at the Embassy:
Once the I-20 application form is received from the district, students must then apply for a F-1 student visa from the embassy.
Embassies and Consulates are able to issue student visas 120 days or less, in advance of the course of study registration date. If you apply for your visa more than 120 days prior to your school start day or registration date as provided on the Form I-20, the Embassy or Consulate will hold your application until it is able to issue the visa. Consular officials will use that extra time for application processing.
For more information on applying for a F-1 visa, please review the information on the U.S. Department of State - Bureau of Consular Affairs (U.S. Visas) and the Student Exchange and Visitor Program websites.