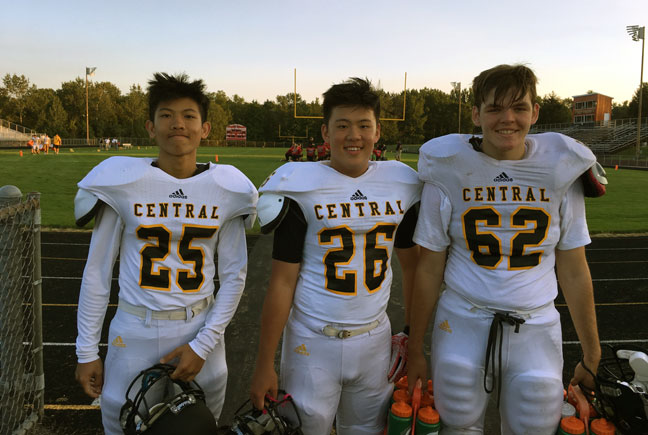 International Programs
International Program Postponed for 2020/2021 Academic Year
It is with a heavy heart that we announce the temporary postponement/suspension of the
TCAPS International Program for the 2020/2021 school year. We have carefully examined the current issues related to COVID-19 and international travel as well as the experience we would be able to provide students given the many uncertainties facing our schools in the coming year. In doing so, we have determined that this decision must be made now in fairness to any international students hoping to study in Traverse City next year and in order to begin planning with partner organizations for the 2021/2022 school year. This was a difficult decision for the district to make. However, ensuring the best and safest possible learning environment for all students, including international students is our utmost priority.
Out of an abundance of caution for the 2020/2021 academic year this was the right decision to make. The following reasons were shared:
According to the district's Student and Exchange Visitor Program field representative, embassies across the world are closed. Students are unlikely to be able to access them until at least late October in order to request their VISA, making a fall start next to impossible.
A late start is problematic, as it is very difficult to bring English Language Learner (ELL) students up to date with classroom curriculum in a condensed time period.
There are too many "what if" scenarios that could shorten, or even lengthen, students' time in the U.S. and/or not allow them to safely travel home, if necessary. TCAPS is also concerned that students would not receive the high quality experience they deserve in a shortened time period.
Additional pressures facing our teachers who will be helping current students make up for any learning lag this fall due to COVID-19 related school closures and transition to remote learning.
If you have questions or need additional information, please contact Karyn Hertel at hertelka@tcaps.net. We thank you for understanding the need to suspend the program at this time. We look forward to working with you in the 2021-22 academic year.
A cultural learning experience
TCAPS' international programs are creating bridges from Traverse City to the world by encouraging intercultural interaction between TCAPS students, staff, and the local/global community. The program supports students' global competency through a wide range of exchanges between American and international students, study abroad opportunities for our students, and total immersion programs for international students.
International programs include: