hOurs to Give
Together, We Do Good Work
Building Good Citizens
TCAPS students are actively learning the importance of good citizenship. Below is a small sampling of the many ways our students volunteer, provide service, or fundraise for organizations and causes within our community.
Willow Hill Elementary School Hosts "Twelve Days of Giving"
(December 2017)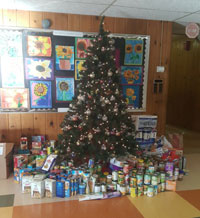 Willow Hill staff and students will participate in their annual

"Twelve Days of Giving" event beginning November 28th through December 14th. During the twelve days, staff and students will bring in items that will be donated to the TC West Senior High School food pantry.
TC West 24-Hour Basketball Fundraiser for Cancer Travels
(November 2017)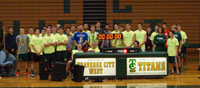 On Friday, November 24, 2017, and Saturday, November 25, 2017, the ​Traverse ​City ​West Senior High School ​boys' ​and ​girls' ​basketball ​programs are hosting a 24 hour basketball fundraiser. The event is one ​basketball ​game ​that ​lasts ​24 ​hours ​with ​a ​continuous ​score. ​Last ​year's ​score ​was ​2,617 ​to ​2,046 ​in ​favor ​of ​TC West. The event raises funds for ​Cancer Travels, ​a ​501(c)3 ​non-profit ​that ​provides ​gas ​cards and ​other ​financial ​assistance ​to ​families that are ​battling ​cancer. ​The event ​has ​raised ​and donated ​over ​$7,000 ​to date. ​Admission ​is free. Tip off begins at 12:00 p.m. on Friday and the final buzzer sounds on Saturday at 12:00 p.m. The TC West basketball programs are the purple ​team and will be playing against the white team made up of community businesses and organizations.
TC High School Teacher to Run New York City Marathon for 261 Fearless
(November 2017)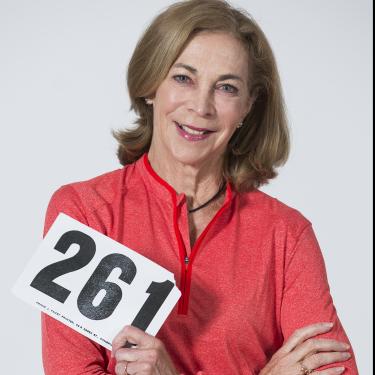 Traverse City High School teacher, Leah Doriot, is raising funds to support the charity

261 Fearless as she prepares to run in the New York City Marathon on November 5, 2017. 261 Fearless aims to reach women all over the world and introduce them to the transformative power of running in overcoming adversity and challenges while connecting with other women in a safe and fun way. The organization was started by Kathrine Switzer, who was the first woman to run the Boston Marathon 50 years ago and went on to run 39 more marathons. In addition, she helped get the women's marathon into the Olympics, and became a sports commentator among many other great accomplishments to support women in running. Her charity sets up running clubs throughout the world for disadvantaged women. Doriot is one of 13 women selected from around the U.S. and world who will be running with Kathrine in the Big Apple. Doriot

hopes to raise $5,261 dollars for the charity.
Middle Schools Fundraise for Puerto Rico
(October 2017)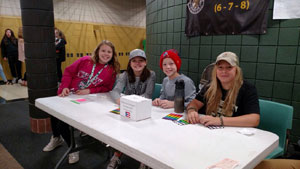 The East Middle School (EMS) Spanish Club, Ms. Erin Riedel, Spanish Club Advisor, and Mrs. Kathleen Blazejewski, EMS School Social Worker, hosted an EMS fundraising event for Puerto Rico. In addition to accepting monetary donations, the fundraiser culminated on with a "Help for Puerto Rico Half Day-Hat Day" where students and staff who contributed at least $1.00 to the fundraiser were able to wear a hat during the school day. Blazejewski's daughter, Maria, was living in Puerto Rico at the time that Hurricane Maria hit. On October 23rd, she spoke to students in EMS Spanish classes about her experiences in Puerto Rico and the difficulties residents faced in the aftermath of the storm. Her presentation helped inspire the students and the school to create a fundraiser to support Puerto Rican recovery efforts. West Middle School also participated in the Half Day-Hat Day event. WMS Spanish Teacher Melissa Baumann coordinated their fundraising efforts.
Results
East Middle School - $557
West Middle School - $500
Students Honor Area Veterans on Hometown Heroes Tour
(October 2017)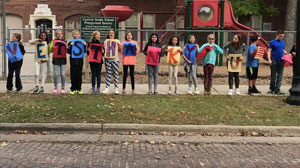 Students at Central Grade School and TCAPS Montessori at Glenn Loomis honored area Veterans on their Hometown Heroes Veterans Appreciation tour. Buses filled with Veterans toured area memorials, including the "All Gave Some – Some Gave All" memorial at Thirlby Field. Students lined 8th and 13th Streets with special handmade posters and flags to say thank you to the men and women who fought for our freedom. TCAPS was proud to be part of this special day.
Traverse City High School Downtown Art Walk
(October 2017)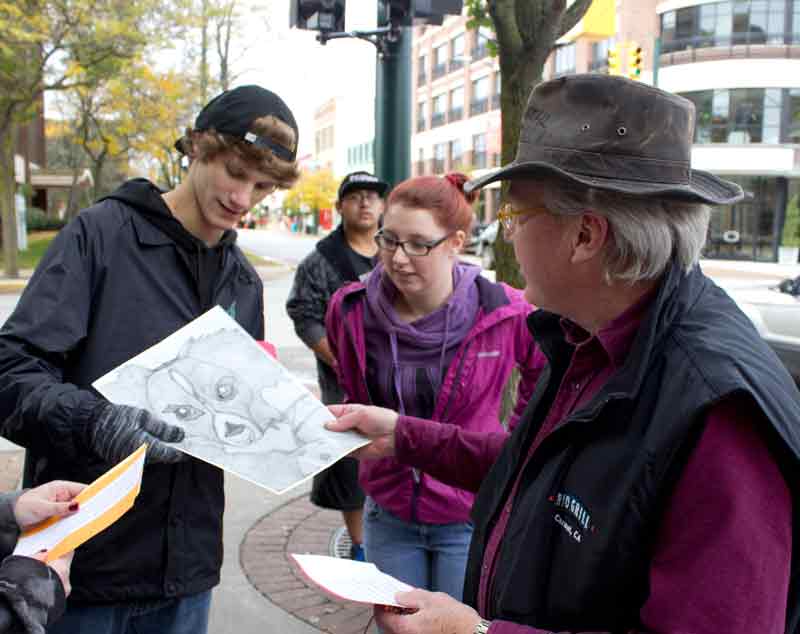 Each year, Traverse City High School (TCHS) hosts its annual Downtown Art Walk. During this time, students from TCHS art classes and its marketing class give away prints of art that the students have created. The event is a way for students to interact with the community in a positive and meaningful way.
TCAPS High Schools Select 22-2-None as Beneficiary of 2017 Annual Patriot Game
(September 2017)
The annual game between the Titans and Trojans is more than just an exciting football game. It's an event to honor those who answered the call to serve our country. Many men and women, who at one time had their feet on Thirlby Field, now have their feet on foreign soil while serving in the United States military. This game honors their service, along with police and firefighters who put their lives on the line to keep our communities safe.
Each year, students from Traverse City Central High School and Traverse City West Senior High School help plan the event and choose an organization to be the beneficiary of the proceeds from the commemorative game day t-shirts. This year, proceeds will benefit

22-2-None, an organization whose mission is to reduce the estimated 22 Veteran deaths by suicide every day in this country.
Westwoods Elementary School Collects School Supplies for Texas Teacher Impacted by Hurricane
(September 2017)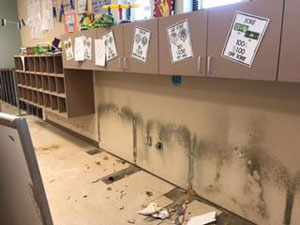 After hurricane Harvey hit the coast of Texas, many schools were left in need of supplies. First grade teacher, Jennifer Johnson, saw a post on a social media page from Port Neches, Texas, where a fellow educator shared their need for school supplies. Ms. Johnson and a team of teachers from Westwoods Elementary School put out a call for supplies and sent 49 pounds of school supplies to a Port Neches Independent School District teacher. The supplies and the $90 in shipping expenses were paid for by these incredible TCAPS staff members to help another school in need.
Eastern Elementary School Hosts Annual Jog-A-Thon with Portion of Proceeds to Benefit Hurricane Affected School
(September 2017)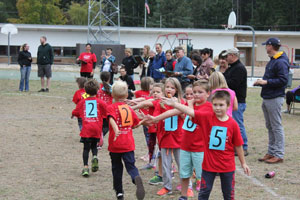 Eastern Elementary School jog-a-thon-ed for a great cause this year, to support a fellow school in need. After hurricanes ravaged southern states, the Eastern Elementary School community decided to rally around a school to provide support. Lee Elementary School, one of Tampa, Florida's oldest schools, will soon be receiving much needed school supplies after their school burnt down on September 12th, in the wake of Hurricane Irma.
TCAPS Spanish Students Participate in Summer Global Service
(Summer 2017)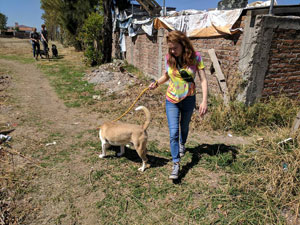 During the summer, 27 TCAPS students participated in the Global Service trip to Guanajuato, Mexico, where they volunteered at Buen Pastor orphanage and the Corazon Canino dog refuge. For three weeks students studied Spanish in a language institute, participated in an exchange with high school students at La Escuela Secundaria #22 in Leon, and lived with host families to experience the Mexican culture.