Intense Student Support Network
The Intense Student Support Network (ISSN) is a crucial element of the Blueprint, TCAPS' strategic plan, and provides tools for staff to effectively nurture and support students whose non-academic needs may create obstacles to high achievement.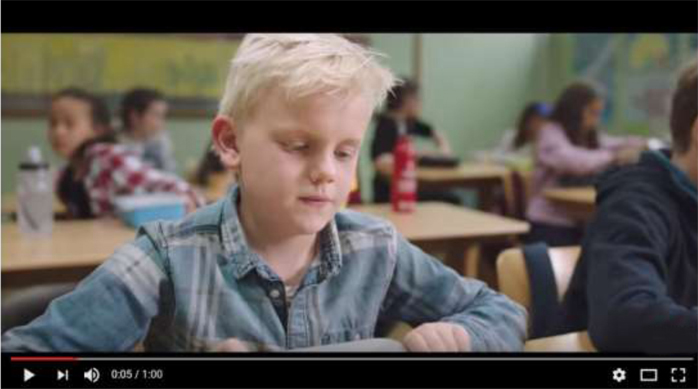 Watch the

YouTube video (above) titled "Pub Fostehjem: A child has nothing to eat at school." The goal of the Intense Student Support Network is to remove these types of barriers for students to be able to fully engage in their education and be successful in school and in life.
How You Can Help
In the TCAPS district, there are many students who have non-academic needs that aren't always being met and those needs can vary throughout the year. Traverse City Area Public Schools is asking for the community's help in removing these barriers. As needs are identified, staff are able to complete a form to ask for assistance in obtaining the specific need for a specific child. Examples include coats, shoes, boots, socks, underwear, backpacks, food, etc.
Make A Monetary Donation
Please consider making a monetary donation today to provide funds for the ISSN to meet our students' individual needs as they arise. Make your online donation here and enter "ISSN" under the program designation section of the form.
A Few Current Needs
Below are just a few of the current needs for students. If you are able to purchase any of the below items (new items only) or for more information, please contact Karyn Hertel. Items may be dropped off with Karyn at the TCAPS Tompkins Boardman Administration Center (412 Webster St.), Communications Office - 2nd Floor.
Financial donations to support unpaid lunch accounts, extended day child care, clothing needs, eyeglasses, etc.

Gift cards - Meijer, Target, Walmart, Sam's Club, etc.

$5 Gas cards

$5 Gift cards to fast food restaurants

Snacks

- Please be sure to avoid anything with peanuts.
- goldfish crackers
- pretzels
- applesauce
- fruit cups (not in syrup)
- graham crackers
- whole grain crackers
- dried fruits, raisins
- sunflower seeds
- sugar free pudding
- 100 calorie snack bags
- water bottles/sugar free
- low sugar juice boxes
For More Information
For more information about the Intense Student Support Network or how you can help, please contact Partner in Education Coordinator Karyn Hertel at 231.933.1790.