Partner In Education
Give Back Offers
Your business can support education and TCAPS students through a "give back" program by donating a portion of sales to Traverse City Area Public Schools. Patrons of your business will feel good that their purchase is supporting students in our community.
The following TCAPS Partners offer a give back program: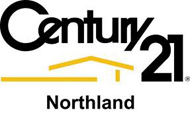 Local realtor Meg Zammit will donate 5% of every real estate transaction to the school of your choice. For inquiries and appointments call 231.360.4382 or email meg.zammit@c21northland.com.
SPECIAL OFFER: Now through 12/31/18 any client who schedules a consultation to buy or sell their home she will double their donation to 10%! For more information visit

https://www.homesnap.com/Meg-Zammit or call (231) 929-7900 or (231) 360-4382.
Support the Traverse City West Middle School library by shopping online at Brilliant Books! Just like an in-school book fair, 25% of your online purchase goes towards enriching the school's book collection. Simply use this customized link, and the library receives credit! It's that easy! Looking for recommended middle school titles and more information? Check out the Titans Book Fair link on the lower right side of the page. Orders may be picked up in-store, or shipped for a small fee. Visit

http://www.Brilliant-Books.net/aff/8290 to shop today!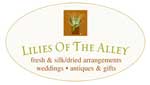 Lilies of the Alley - Donates 20% back on all sales when you mention the TCAPS PIE program. Locally owned, Lilies is a custom flower shop (fresh,dried, and silk) with floral arrangements for home and office and an unique approach to wedding design. Located off the alley behind The City Opera House at 112-A Front Street.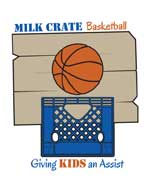 Milk Crate Basketball is a nonprofit organization assisting KIDS IN NEED with resources to play and enjoy the game of basketball. The organization has been a direct supporter of the TCAPS Learning, Enrichment and Athletics Program since its inception. 100% of your donation provides kids with a wide range of items needed in order to play and enjoy basketball -- shoes, basketballs, hoops, athletic wear, camps, etc. Donations of new 'basketball' merchandise will also be accepted. In 2016-2017 school year 100% of recipients were TCAPS students. To support Milk Crate Basketball visit

http://www.milkcratebasketball.org/