Summer Adventure Day Camps
For Children Ages 3 – 12
TCAPS Summer Adventure Day Camps are available to children ages 3 – 12. TCAPS Summer Adventure Camps are licensed by the State of Michigan to assure safety, health, and quality measures are met. Staff members are certified in CPR/First Aid and have met training and regulation standards. We offer flexible scheduling options for parents with busy summer schedules. Financial assistance may be available through the Department of Human Services (DHS) for qualifying families. Weekly field trips include (subject to change/cancellation): Centre Ice, Bowling, Beach Trips, Canoeing, State Theatre, Old Town Playhouse, and more.
Registration Information
Registration information may be dropped off at, or sent to the school at which you are enrolling your child(ren) or the TCAPS Tompkins Boardman Administration Center, Attn: Summer Adventure, 412 Webster St., Traverse City, MI 49686
Camp Dates & Tuition Information
2016 Camp Dates
June 15 – August 25, 2016
Monday – Friday, 7:00 AM – 6:00 PM
Tuition Rates
Non-refundable Registration Fee(s): $30 for 1st child in household, $15 for each additional child in same household.
Daily Tuition Rates: $28 per day for 1st child in household, $24 for each additional child in same household when enrolled on the same day.
Half-day Tuition Rate: $15 per child + $5 charge for lunch if student arrives/stays for lunch.
Camp Locations & Contact Information
Camp Daily Activity Calendar
About the Camp Managers
Central Grade Camp - Anne Thornton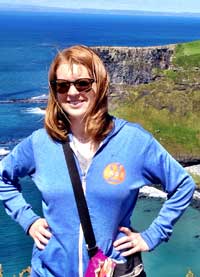 I would like to take the opportunity to introduce myself. My name is Anne Thornton and I am honored to be your child's Summer Adventure Camp Director. As a transplant back to my home state of Michigan, I have spent my entire career working with children and families. I received a Bachelors degree in Early Childhood Education from Michigan State University (Go Spartans!). Over 11 years of experience in teaching, mentoring, early childhood resource development and systems building follows me in addition to my degree. Before moving back to Michigan in May 2013, my husband Cole and I lived in Colorado, where I received a Masters degree in Early Childhood Leadership from the University of Denver. I am currently the preschool program manager at Courtade Elementary School. It's been a busy Spring, as my husband and I welcomed our first baby, Alice, in March!
I am looking forward to a fun and exciting learning experience for your children this summer! I have cherished memories of friendships that I developed through summer camp and will strive to cultivate those special relationships between children, their peers, and our summer camp staff. Please feel free to participate in your child's summer experience as much as you are able. Helping hands are always appreciated! Do not hesitate to contact our summer camp staff with any questions or concerns.
Eastern Camp - Sarah Fisher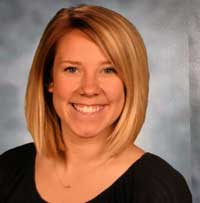 Hello, my name is Sarah Fisher, and I will the summer camp manager at your child's camp this summer. This is my third year as a summer camp manager and it is something that I greatly enjoy. Getting to plan field trips and other fun activities are a couple of my favorite parts of the job! During the school year I am the preschool teacher at Cherry Knoll Elementary. In my free time I enjoy spending my time outside hiking with my family, and my puppy. We spend a lot of time exploring new spots that Northern Michigan has to offer. Photography, reading, and crafts are other things that I enjoy doing in my free time. I am looking forward to a great summer, getting to know the campers and enjoying all of the fun activities that we have planned.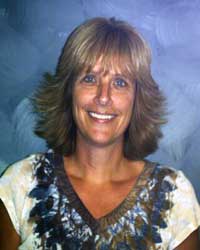 Long Lake Camp - Lynette Purdy
Hi, my name is Lynette Purdy and I have been an employee of TCAPS for 19 years. I have worked at Long Lake for 17 of those years as a special education assistant. The last five years I have been the A.M extended day child care manager at Long Lake and this will be my 6th summer working for the summer camp program. Last summer I took over for the previous manager a week before camp started. It was tough at first but I had a tremendous staff that helped me and wonderful understanding parents that kept me going. I am definitely ready for this summer and looking forward to seeing all of our previous campers that are coming back and meeting all the new campers for the first time.
Glenn Loomis Camp - Danielle Peck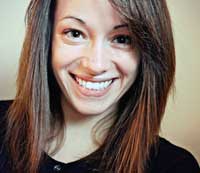 Hi, my name is Danielle Peck and I am excited to say that I will be the summer camp manager at Glenn Loomis this year. I spent the last three summers as a summer camp assistant at the Willow Hill camp and am very excited for this new opportunity! I grew up here in Traverse City and went to Central High School. I then went to Grand Valley State University and earned my Bachelors degree in elementary education. Currently, I am a first year kindergarten teacher at Willow Hill and absolutely love what I do! In my free time I love hiking and crafting and spend as much time outdoors as possible. Please feel free to contact me with any questions or concerns you may have. I am looking forward to a great summer and can't wait to get to know all of the campers!
Willow Hill Camp - Tanya Laprade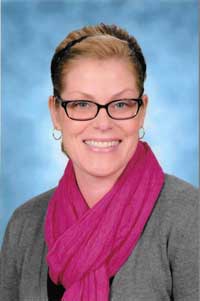 Hi, my name is Tanya Laprade and I will be the Summer Adventure Camp Manager at Willow Hill. I graduated from Grand Valley State University in 2010 with a Bachelor's Degree in Elementary Education. I recently transitioned from Long Lake Elementary School to Old Mission Peninsula School, where I am the preschool program manager. I live in Traverse City with my two daughters, Taylor and Samantha. Taylor is in first grade and Sammy is in kindergarten. We spend most of our time outdoors whether it's at the beach or a park in the summer, or sledding and ice skating in the winter. When I have free time I enjoy doing a variety of crafts. I also enjoy playing golf and gardening. I am looking forward to getting to know your child and having a fun-filled summer at Willow Hill!