LEAP Martial Arts
LEAP Martial Arts
For Grades PreK-5
About the Program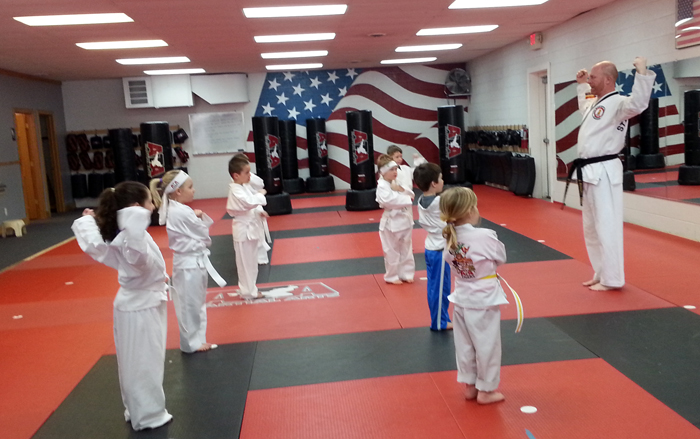 LEAP is pleased to partner with ATA Martial Arts to offer a 4-week confidence course open to all PreK through 5th grade students. Classes will be 1/2 hour in length and will take place at ATA Martial Arts Academy located at 1127 Centre Street, Traverse City MI 49686. Sessions are not designated to an elementary school, so sign up for the session that works with your schedule. The goal of the program is to enhance confidence, discipline, and respect. Introductory classes provided by ATA will be held once a week for four weeks. Transportation to and from martial arts class is the sole responsibility of the parents. There are no reduced rates available for this program.
Participation Information
You may only sign up for one session at the $40 rate.
Fee: $40 per 4 week session. (all classes take place on a Saturday) ATA only offers one session per year at this introductory rate.
Fee includes one private lesson which can be scheduled with ATA directly.
Ages 3-6 will start at 9 AM. Ages 7-12 will start at 9:30 AM.
Registration is ongoing. If you choose to register after the start of a session, the participation fee will not be pro-rated for missing a session.
All enrolled students will receive a uniform to keep.
There are no reduced rates available for this program.
Schedule
Ages 3-6 start at 9 AM | Ages 7-12 start at 9:30 AM
You may only sign up for 1 session at the introductory rate of $40.
Registration
Payment is required at the time of registration. To register online using a MasterCard or Visa, please follow the link below. Payment with cash or check can be made in the LEAP office located at Central High School, 1150 Milliken, Traverse City. Please use the main school entrance, the LEAP office is located just inside the doors to the right. Office hours: Monday – Friday, 8:30 AM – 4:30 PM. Please call the LEAP office at 231.933.1758 for more information.
Registration is Currently Closed