LEAP Drama Kids
2016-2017 LEAP Drama Kids
For Grades 1-5
LEAP is pleased to offer an exciting afterschool program at several TCAPS elementary schools. This program is called Drama Kids and will be run by Rachael Harrell the executive director of Drama Kids Northern Michigan.
About the Program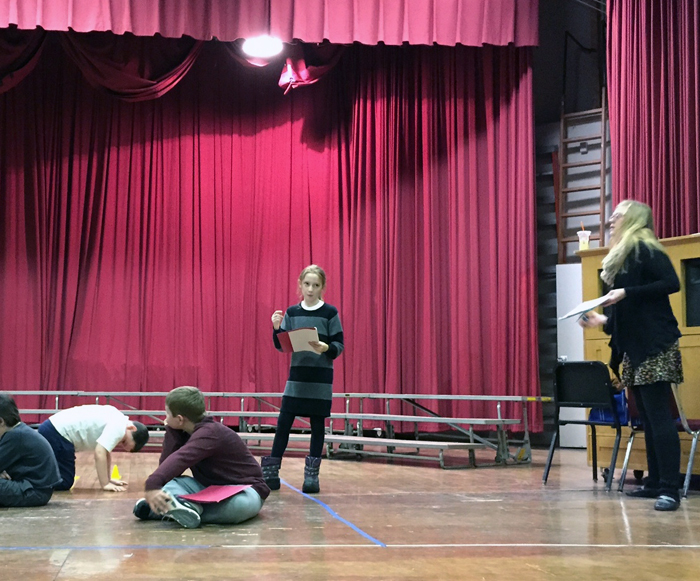 Drama Develops Kids! Enthusiastic students who learn to speak out clearly and relate confidently with others will have an inside track to lifetime success. Our specialty is using a wide range of unique drama activities to focus the bold, outspoken child and to draw out the quiet child or the inarticulate child and help them reach into themselves to discover their full potential.
Drama Kids International uses our famous copyrighted original curriculum in each class. Lessons are carefully planned so that students can enroll at any time and will never repeat a lesson. Students participate in a wide range of creative activities including speech, dramatic movement, improvisation, snippets and scene starters. In a fun-filled atmosphere, our classes aim to give young people ongoing confidence, self-esteem and skill in verbal communication.
Classes are held one day per week for one hour, starting 10 minutes after school concludes for the day. There are 14 sessions per term.
For maximum program benefits, continuous enrollment in all terms is recommended.
All classes start 10 minutes after school dismissal and last one hour.
There will be mid-year parent presentation the last 20 minutes of class at the conclusion of the Fall session and for the Spring session, and a play at the Central High School auditorium on Sunday May, 7.
Signup online directly with Drama Kids.
Questions: please call Drama Kids at 231.432.8764.
10% discount for siblings.
Referral discounts available.
Participation Fee
$156 per 14 week session
Reduced fees are not available for this program.
Drama Kids Schedule